BEDMINSTER – It's the story everyone already knows: the Trump family is making a fortune off this presidency gig. But, in our new world of trials without witnesses, it just doesn't matter. The Washington Post is reporting how Trump is charging the U.S. taxpayers a king's ransom for Secret Service to stay on his properties. He charged $17,000 a month for the Secret Service to stay in a three-bedroom cottage at the Trump National Golf Club, even for days when the president wasn't even there. Rooms at Mar-a-Lago go for up to $650 a night. Of course, no one cares that the president can make his private company a ton of public money by just swinging by one of his resorts for a night or two. Ethics be damned. Four More Years.
PRINCETON – Ivy League prisoners? The state is expanding a program that allows state prisoners – even those behind bars for rape and murder – to take college-level classes through Princeton University. They have the same rights as anyone else to apply for grants, financial aid and scholarships to study – obviously independently – at one of the tip-top universities in the world. NJ 1015 reports other great schools also participate, including Rutgers and The College of New Jersey. The state is throwing another $600,000 to $900,000 in the program, which hopefully encourages these inmates to ultimately earn degrees, seamlessly moving from Trenton State to, well, Trenton State (now TCNJ).
EAST RUTHERFORD – If you were at the New York Guardians football game yesterday in the Meadowlands, you can safely argue you've never missed a game. That's because it was the football team's inaugural one, defeating another unknown team, the Tampa Bay Vipers, 23-3, in front of 17,600 blood-thirsty fans. The Guardians are part of the new XFL league, which may have more unnecessary violence, broken bones and permanent injury than the NFL, yet, for some reason, players are not permitted to have a criminal record. XFL players earn $55,000 if they can survive a 10-game season without decapitation, although former NFL quarterbacks can make a decent $500,000, praying that someone, somewhere, is impressed with their survival skills.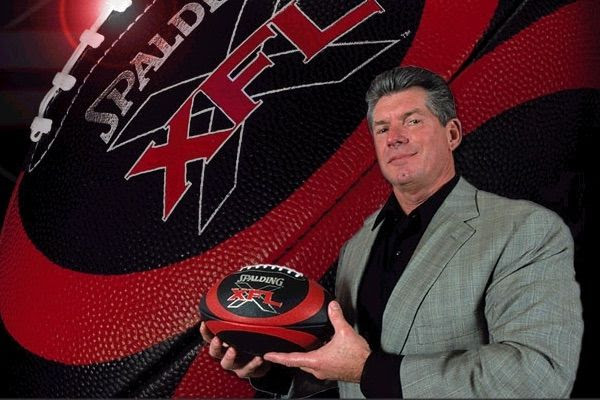 BRIEFING BREATHER: The cigarette lighter was invented before the match.
STATEWIDE – It's bad enough that tax season is coming down the tracks like a freight train. Now, with every year that goes by, it seems we need to be on the lookout for more scammers, phishers and the assorted dodgy characters determined to get between us and our refunds. Enter the nonprofit New Jersey Citizen Action, which gives free bilingual tax-preparation services to thousands of lower-income residents under a program affiliated with the — (involuntary shiver) — Internal Revenue Service. NJ Spotlight outlines those services. It also explains it's not just scammers who cause taxpayers to lose out during tax season. Apparently, New Jerseyans who qualify for the Earned Income Tax Credit leave millions of dollars unclaimed every year. Get filing, New Jersey, and claim the heck out of what you are owed.
STATEWIDE – New Jersey has thrown the first handful of mozzarella in another food fight, declaring itself "Pizza Capital of the World." That Twitter post on @NJGov went viral ahead of yesterday's "National Pizza Day." Now, objectors from New York to Sicily are shredding our pizza-making prowess on social media. The Garden State stirred a similar dispute last month, crowning itself, obviously, the "bagel capital of the world." Opponents argue both claims are a toss-up, but we defer to eminent Star-Ledger food guru Pete Genovese. He tweets: "As the person who's eaten at more NJ pizzerias than anyone on earth, I support this message." Next time, let's declare ourselves: "Pork Roll Capital of the World!" Take that, with a pound of salt.
IN OTHER IMPORTANT NEWS
DULLSTROOM, SOUTH AFRICA – Uh, welcome back? Perhaps that is the message from the good people of Dullstroom, after a local men descended from atop a pole, where he has been sitting in a barrel for 78 days. The man was air lifted via helicopter from his perch on the 82-foot-high pole, proudly telling townsfolk he had been standing in a 132-gallon barrel, for some reason, for 78 days, 23 hours and 14 minutes. Folks note the local wackadoo had spent 67 days in a barrel on top of a pole in 1997. His latest feat is some sort of world record; many assume it will never be broken. Or attempted.
THIS DAY IN HISTORY
For the first time in history, the majority of Congress members were millionaires on this day in 2014.
WORD OF THE DAY
Lenticular – [len-TIK-yə-lər] – adjective
Definition: Of, or relating, to a lens
Example: For my birthday, I am hoping someone will buy me a large lenticular telescope so I can watch the Secret Service play golf.
WIT OF THE DAY
"I don't like that man. I must get to know him better."
― Abraham Lincoln
TODAY'S TRUMPISM
"If Abe Lincoln came back to life, he would lose New York and he would lose California."
- Donald J. Trump
WEATHER IN A WORD
Dreary
THE NEW 60
A Jaffe Briefing Exclusive
by Andy Landorf & John Colquhoun