TRENTON – Beginning October 15, we would have finally learned who is financially backing all these "dark money" groups, under a new state law that would require disclosure of those quietly giving at least $10,000 to impact elections. But now a federal judge has thrown a wrench, thinking the new law is actually unconstitutional. NJ Spotlight reports that about $50 million of dark money was used in last year's Congressional elections to sway the vote, and dark money will be used again this election cycle, with 80 Assembly seats topping the ballot on November 5. So, as the courts and the lawmakers still try to figure out dark money legislation, we all remain in the dark.
TRENTON – Is the State Legislature trying to untangle itself? Our lawmakers – who spent a couple of centuries or so developing laws that regulate commerce – are now trying to help business owners find a path through the mountains of red tape, NJ Spotlightreports. What a head-scratcher. Follow the logic: The same body that continually creates new regulations is now pushing a bill to create the "Government Efficiency and Regulatory Review Commission" to help aspiring businesses cope with all the new regulations. Confused?
EVESHAM – If you happen to see someone wearing 400 or so pairs of underwear, the Evesham Police Department request that you contact them immediately. That's because it could be, quite likely, one of the three suspects who made off with bunches and bunches of panties from a Victoria's Secret. We're talking it all folks: briefs, bikinis, boyshorts, thongs, hip huggers, G-strings, etc. The trio is still at-large in this crime of the century, and the Evesham cops have their underwear in a twist trying to find them. With one suspect acting as a lookout, the other two loaded a large blue Xios shopping bag with $4,200 in undies. Cops have surveillance camera from numerous camera angles of the Sept. 25 heist, and they are turning to you – the deeply concerned public – for some help.
ON THE ROADS – Anyone stuck in Jersey traffic on a sweltering summer dayknows all about smog. What you probably don't know is about one-third of smog-forming pollution is coming from coal-fired power plants from as far away as Illinois, Indiana, Kentucky, Michigan, Ohio and West Virginia — all states upwind from us. You also may not know that the feds eased the rules restricting how much noxious filth these plants could belch from smokestacks, NJ Spotlight reports. Now a federal district court is clamping down on power-plant sources of air pollution. This is a big deal. Breathe it in. If you can.
HACKETTSTOWN – An actual 'mad cow' put an 18-year-old livestock auction worker in the hospital overnight after the 1,200-pound Angus refused to go into a stall. The ornery cow shoved its teenage handler into a gate and sent him tumbling down a concrete ramp Tuesday, causing head and face injuries. The auction manager tells the Daily Record this wide-eyed cow had never been off its owner's farm and was probably spooked by unfamiliar surroundings. He says, "Angus cows can have a little attitude sometimes." You've been warned.


CAPE MAY – New Jersey's most haunted inn is in America's oldest seashore resort. The giggling female descendant of The Southern Mansion's 1863 builder is supposedly still haunting this Washington Street bed and breakfast. And this, TripAdvisor says, makes it New Jersey's spookiest lodging. Guests and staff say they often smell the woman's perfume, hear her dresses swishing down hallways, or her voice in Room 14 (where she died in 1943). B&B chefs also say her apparition sometimes supervises the breakfasts they're preparing for guests. Like her morning coffee, she seems light and sweet.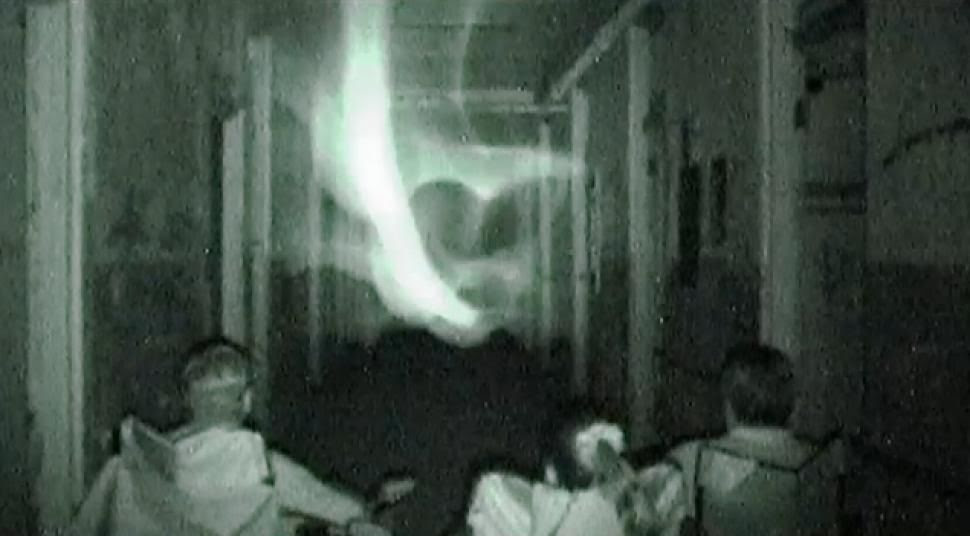 STATEWIDE – Check out the lede to this story in the Bergen Record: "A review of hundreds of pages of health inspection reports for food courts at some of the state's most popular malls... found eye-opening, skin-crawling results. Live roaches in a sink at Master Wok in Monmouth Mall. Mouse droppings at the Rockaway mall Wendy's. Cleaned vegetables stored in a soiled soy sauce bucket at the Sarku Japan in Willowbrook Mall. Reports of filth go on. Raw chicken on the floor at Asian Chao in Menlo Park Mall. A mouse trap inside a fryer at the Jersey Gardens Burger King. Myriad reports of employees not washing their hands or not being able to because there is no soap. Think you're safe eating healthy? Not always. A health inspector told managers of the Willowbrook Salad Works that the restaurant's conditions were unacceptable and it needed to be cleaned 'THOROUGHLY.' In all but one of these cases, the eateries remained open for business after their inspections…." (We have no further comment.)
IN OTHER IMPORTANT NEWS
HOUSTON – A local mattress salesman is putting his money where his mouth is, wagering a crazy $3.5 million that the Astros will win the World Series. Jim "Mattress Mack" McIngvale placed the big bet at Scarlet Pearl Casino in Biloxi, Miss. He arrived with a briefcase full of cash before placing the wager at +220 odds, meaning he would win $7.7 million in taxable income if the Astros pull it off. Unclear why he would risk such a fortune, and also wondering how many mattresses that Mattress Mack has sold over the years. Also wondering if Mattress Mack has, like, a few weeks left to live, has no descendants and wants to go out with a bang. Also curious if Mattress Mack will have "Mattress Mack" engraved on his tombstone, with an Astros logo (if they win). Many, many unanswered questions this morning.
THIS DAY IN HISTORY
It was this day in 1974 that Pele retired from professional soccer, leaving most Americans without a name to drop when someone mentions professional soccer.
WORD OF THE DAY
Malfeasance – [mæl-FEE-zəns] – noun
Definition: Wrongful conduct of an office, official misconduct.
Example: Often dismissed as "fake," the news media remains the last bastion against political incompetence and misfeasance.
WIT OF THE DAY
"A person's success in life can usually be measured by the number of uncomfortable conversations he or she is willing to have."
― Tim Ferriss
WEATHER IN A WORD
Wet
THE NEW 60
A Jaffe Briefing Exclusive
by Andy Landorf & John Colquhoun