OUR TAKE ON THE NEWS IN NEW JERSEY
ON THE ROAD - It looks like a State Police trooper is going to have to head to the bars to pick up chicks, indicted yesterday for intentionally pulling over women in a desperate attempt to land dates. Internal affairs learned the Trooper was pulling over two lovely ladies at the end of 2016, threatening to arrest them if they didn't hand over their phone numbers with license and registration. The Trooper turned his dashboard cam off during these incidents, obviously aware of what he was doing, police say. At one point, it is alleged, he even pulled out his handcuffs while demanding a woman's digits. With phone numbers in hand, he would begin texting them, eager to take next logical step in these obviously healthy relationships.
STATEWIDE - Why head to the pond if you can go fishing in your local mailbox? U.S. postal authorities say some thieves are using sticky rodent traps to pull mail from the boxes. No, they are not interested in our letter to grandma. They want envelopes that may be filled with cash or gift cards, although we have no clue who would actually mail such valuables in our highly-digital world. NJ 101.5 reports most of this mailbox fishing is taking place in northern New Jersey, although this "sport" appears to be gaining popularity all over. One suggestion for customers: If the last pick-up is 5 p.m., perhaps wait until the next morning to drop in your mail. And if you see sticky stuff all over the mailbox, then run for the hills and call your friendly Postal Inspector at 877-876-2455.
ATLANTIC CITY - If the U.S. Supreme Court decides New Jersey can host legal sports betting, we'll be ready. NJ 101.5 reports everyone is getting ready for what could be a landmark decision that would shower money on the state. Monmouth Park says it can be up and running within two weeks. The Atlantic City casinos are all in. And lawmakers in Trenton are holding meetings with representatives of professional sports leagues and are tinkering around with potential legislation to properly regulate sports betting. Heck, there is even a bill number in the Assembly - A-3911 - that would allow sports betting in casinos and racetracks. Everything is in place, primed and pumped - except for the drama queens in the U.S. Supreme Court, who have until June to issue a much-anticipated decision.
MONTVILLE - Nazis and Democrats. And Democrats and Nazis. That's the talk of Montville these days, after a committeewoman posted something stupid on Facebook and is now apologizing to anyone who will listen. The Record reports that Committeewoman June Witty, a Republican, has been censured by the all-Republican board, trying to get her to quit. It looks like Witty just brainlessly reposted a meme that showed how Democrats and Nazis apparently think alike, in terms of abortion, censorship, guns, media mind control, Jews, whites and how both Democrats and Nazis "worship the government." Jeez. Now Witty is talking about "heartfelt apologies," stressing how the meme does not reflect her "opinion or views." Fine. Then why post it?
FLORENCE - The idea of the "free" school breakfast for low-income children is great, ensuring plenty of nutritional opportunities before the school bell rings. But have these program organizers been in a junior high school lately? There's plenty of stigma and scrutiny around everything, from what kids eat, when they eat it, who they eat it with, and why they decided to eat it in the first place. In response, Amazon has developed a program that creates casual "grab and go" carts of healthy food at some schools nationally that have a concentration of low-income children. Amazon will be at Roebling Elementary School this morning to unveil its "Rise & Smile" campaign, involving 29,000 students nationally, which should do plenty to diminish all the kid-generated criticism surrounding the standard free breakfast program.


TRENTON - Unclear what the total cost of the Christie Administration will be to the weary taxpayers of New Jersey, But tack on an additional $85,000 for his official state portrait, getting done by a hoity-toity Australian painter known for immortalizing royalty and pop stars. The Record says the price for Christie's painting is eclipsing the combined cost of official portraits done for his three Democratic predecessors and even for each of our last two Republican governors. (Perhaps much more paint is required.) Heck, since we're paying, let's see Christie on canvas as we best remember him - glistening on his beach chair or yelling at a constituent with an ice cream cone.
IN OTHER IMPORTANT NEWS
ROCKFORD, Mich. - A family, with a mother who must be absolutely exhausted, is welcoming the delivery of its 14th son. The Schwandt family - which is clearly trying to create a girl, yet failing - now includes 14 boys, with the oldest being 25 years old. WOOD-TV reports the happy couple never want to learn the sex of their newborn, each time, so they will be "surprised" during childbirth. The new boy's name has not yet been announced, as of press time, as perhaps they have plum run out of ideas.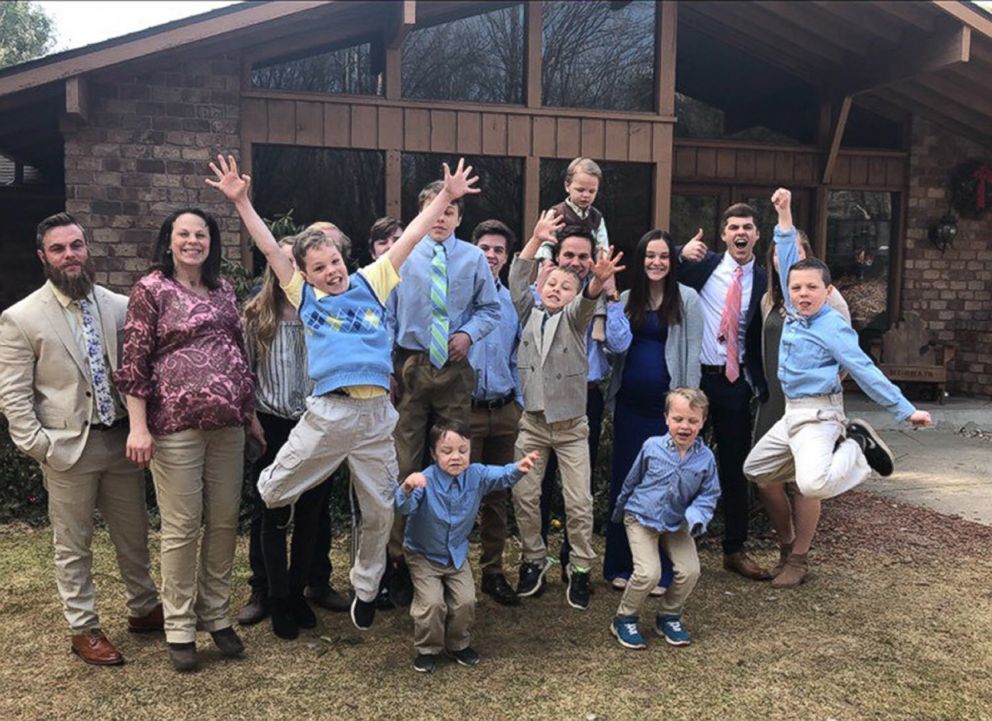 THIS DAY IN HISTORY
It was this day in 1997 that slugger Mark McGwire becomes the fourth ballplayer in history to hit a home run on the Detroit Tigers' left field roof. Thank you, drugs!
WORD OF THE DAY
Mercurial - [mer-KYOOR-ee-əl] - adjective
Definition: changeable, volatile, fickle, flighty, erratic
Example: This mercurial weather is driving me nuts!
WEATHER IN A WORD
Sunshine