TRENTON – State finances bear more than a passing resemblance to death by a thousand cuts, a good way to describe the countless tax breaks and incentives that Trenton lawmakers dole out. There's a state publication that lists them all, right down to the amount of money and a description of what each program does — the Tax Expenditure Report. This year's must-read comes in at 200 pages. Some breaks are righteous, like the Earned Income Tax Credit, a tax break of $1,000 for low-wage workers and the $250 property-tax deduction for vets or their surviving spouses. Some are outrageous, like the multimillion-dollar tax incentives handed to companies to lure them to do business in the Garden State (which often deliver a very poor ROI). What they both are is really expensive: In 2017, Stockton University estimated that $20 billion in annual revenue went uncollected because of tax expenditures, a huge sum for a state with an annual budget of nearly $40 billion, NJ Spotlight reports. Check out the Treasury's website and download a copy of the report. Just don't read it at bedtime; it sparks nightmares.
NEW BRUNSWICK - A free public school? That's the grand plan, as city officials are leveraging the construction of a $750 million cancer center for RWJ/Barnabas to fund a $55 million school. This massive hospital development requires the land occupying the Lincoln Avenue Annex on Somerset Street. So, the school will be bumped down to Jersey Avenue, with all the buying and selling allowing the city to construct a new 125,000-square-foot school at no taxpayer cost, TAPInto New Brunswick reports. Jealous? Sure. But not every town in New Jersey has a massive health care system salivating over a couple of well-positioned acres.
JERSEY CITY – New Jerseyans sure know how to talk quickly. But the City Council wants them to get to the point, considering an ordinance that would limit public comments to no more than three minutes, the Jersey Journal reports. It is certainly difficult to lay out a compelling argument as the clock clicks down, but such a measure also eliminates input from those who are only interested in being disruptive or repetitive. Right now, residents can chat up to five minutes, which is apparently two minutes too long for some City Council members. Residents are still warmly welcomed to send their messages via the ballot box.
BRIEFING BREATHER: One-fourth of the world's population lives on less than $200 a year.
NORTH JERSEY – The illegal marijuana trade is taking big hits after two major busts. Hudson County sheriff's officers confiscated 737 pounds of pot and arrested two men unloading it off a truck at a Kearny warehouse. With a $1.5 million street value, Sheriff Frank Schillari tells Hudson County View it's "one of the biggest single marijuana busts" in county history. Days before that, the State Police say they seized 1,163 healthy pot plants and 28 pounds of freshly packaged marijuana from a "grow house" in Clifton and a Newark warehouse. They also rounded up four men from Essex and Passaic counties, each facing multiple drug and conspiracy charges. Obviously, these guys have lost faith in the state Legislature and its efforts to legalize weed.
EDISON – It takes real moxie to fly a small plane around the world at 83 years old. But, local periodontist Dr. Edwin Galkin is a man on a mission: To raise more research money for Alzheimer's disease that contributed to his brother Sam's death. Galkin has made three previous flights around the world since 1988, his last trip helped raise $9,500 for Alzheimer's research. The goal for his March 25 flight is $25,000. NJ.com says he will share the trip in a single-engine Cessna with his neighbor, Mark Seeman, his co-pilot and an aerial photographer. This dynamic duo will post photos and videos of their 45-day flight on social media and on their FlyForTheCure.org website.


IN THE MEDIA
THE BOARDROOM - Congrats to Tom Hughes and Tom Bergeron, who announced they have acquired ROI-NJ, the business publication they launched in the summer of 2017. As the guys who sweat bullets to get this new publication off the ground, publish it every week, and magically make it profitable, they should own it. Good to see hard work rewarded.
IN OTHER IMPORTANT NEWS
TWINSBURG, Ohio – It is bad enough that you are a middle-aged guy still paying off college loans. But when the loan company mails you 55,000 duplicate statements of your bill, well, it just seems like someone is messing with you. A local man figured something was wrong when the mailman said he had too much mail to fit in the slot. He then saw the poor postal workers wheeling out two large bins of letters, WOIO-TV reports. We are talking 79 bins of the exact same letter. Not only were there 55,000 copies, but the statement balance was wrong on each of them. The loan company was quick to apologize, and will pick up the heaps of mail. There may even be a very, very slight statement credit for the inconvenience. But the company claims the balance is correct, and, of course, due.
MIAMI – If you are smuggling drugs, a polite suggestion: Don't label your illicit wares as "Bag Full of Drugs." Two very dumb men are facing charges of drug trafficking, pulled over by cops for driving 95 mph in Santa Rosa County. Cops found 75 grams of methamphetamine, 1.36 kilograms of the date-rape drug GHB, 1 gram of cocaine, 3.6 grams of fentanyl, 15 MDMA tablets and drug paraphernalia. "Note to self - do not traffic your illegal narcotics in bags labeled 'Bag Full Of Drugs,'" deputies wrote on Facebook. "Our K-9s can read."
THIS DAY IN HISTORY
It was on this day in 1952 that pedestrians saw the first "Don't Walk" sign, erected in Manhattan to help curb the number of accidents.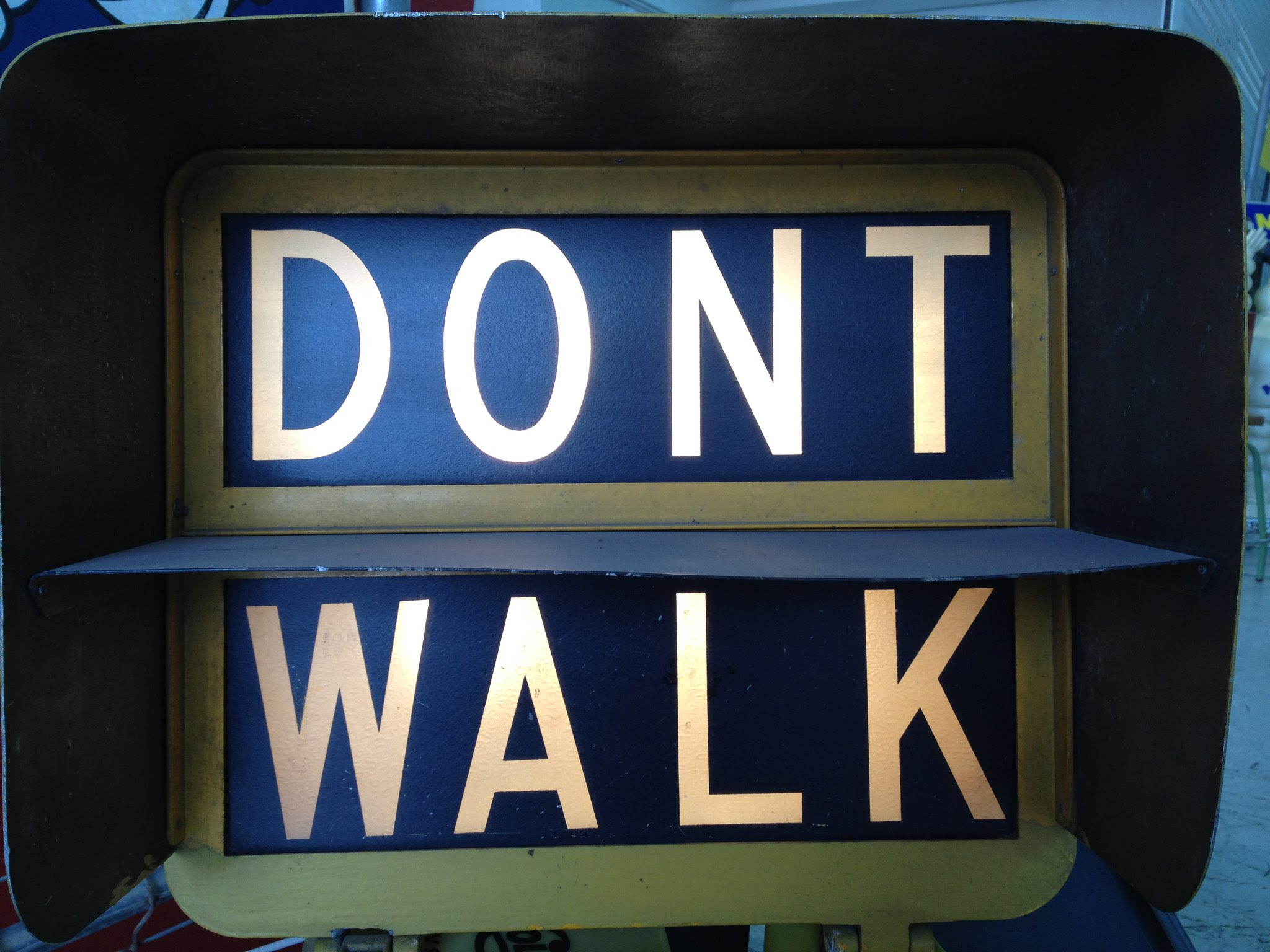 WORD OF THE DAY
Scumble – [SKUM-bəl] – verb
Definition: To make (something, such as color or a painting) less brilliant by covering with a thin coat of opaque or semiopaque color applied with a nearly dry brush.
Example: Once House Speaker Nancy Pelosi tore up her copy of the State of the Union Address, she scumbled the remnants.
WIT OF THE DAY
"If Americans could legally access prescription drugs outside the United States, then drug companies would be forced to re-evaluate their pricing strategy."
― Sen. Chuck Grassley
TODAY'S TRUMPISM
"And I was pleased to announce last year that for the first time in 51 years, the cost of prescription drugs actually went down."
- Donald J. Trump, repeating a proven falsehood in the 2020 State of the Union address
WEATHER IN A WORD
Colder
THE NEW 60
A Jaffe Briefing Exclusive
by Andy Landorf & John Colquhoun