TRENTON - Once the state budget is adopted June 30, you'd think the governor gets a break from scrutiny. Unless you are former Gov. Chris Christie, sitting in that beach chair. Or, now, Gov. Phil Murphy, getting wacked for having the players on his Sky Blue FC pro women's soccer team living in alleged squalor. Living in houses with plastic bags for windows, sleeping in bunk beds, using facilities without showers, etc. Now, with blistering, front-page media attention, the governor is taking note. He is blaming team management, ordering them to improve working conditions. "Although our staff is dedicated and hardworking and some progress has already been made, more work remains to be done," Murphy admits. Great. But it all begs the question if anything would have changed without such embarrassing public spotlight.
STATEWIDE - New Jersey is going to the dogs - stoned dogs, that is. A state veterinarian group says there's a rising number of dogs being treated for marijuana exposure. How do we know? Man's best friend keeps asking for another dish of food and thinks everything you say or do is positively uproarious. (Side question: Do dogs laugh?) The New Jersey Veterinary Medical Association finds nothing funny, NJ 101.5 reports, with a spokesman saying: "Some people think they're very funny and blow marijuana smoke in a dog or cat's face, but that's totally inappropriate." Other suggestions: keep the edibles away from the dog. And look for the symptoms: Stoned dogs are wobbly, they drool, they bark and their pupils become dilated. And they probably answer to the name "Dude."
TRENTON - And speaking of nothing funny, there's probably nothing less funny than the New Jersey Society of Certified Public Accountants. This bespectacled, humorless group is out with survey results this morning, showing about 75 percent of respondents think the new state budget will hurt the economy. They are concerned about the millionaire's tax increase and the increase in corporate taxes, which would drag down the state. Bean counters are justifiably worried their corporate clients will move to cheaper states, noting that you can't tax your way out of financial problems. Rather, you need to grow your economy while you control spending. Now that's funny. This, after all, is New Jersey.
PASSAIC - A New Jersey woman's chickens have come home to roost. She faces federal drug smuggling charges for trying to sneak 10 pounds of heroin through airport security cleverly disguised as four, oven-baked chickens. The 61-year-old Passaic woman's phony birds didn't fly past U.S. Customs agents at JFK International Airport. They arrested her Sunday after she disembarked a flight from Mexico City to New York. Feds estimate the heroin's street value at $300,000; certainly not chicken feed. Looks like she'll now be grilled and, perhaps fried.

BAY HEAD - It is never too late to give a holiday gift. So mark your calendars for Jan. 29, 2019, when Chris Christie is set to release his tell-all book: "Let Me Finish: Trump, the Kushners, Bannon, New Jersey, and the Power of In-Your-Face Politics." Christie promises to "set the record straight." Apparently, he hasn't had countless times to do that before Hachette Books handed him a book deal. Of course we won't buy this thing. But we certainly look forward to the executive digest, especially with Christie promising the "full story" on Bridgegate which apparently wasn't divulged in the $15 million in legal services that New Jersey taxpayers have already blown.
IN OTHER IMPORTANT NEWS


NARRAGANSETT, RI - Summer office hours on the beach? It is an absolutely brilliant move for Rhode Island Gov. Gina Raimondo, slipping on snazzy sundresses to hold state business while relaxing on the beach. Her first outing came this week at Scarborough State Beach where she signed an executive order to reduce single-use plastics while rubbing elbows with bronzed beach-goers. ("Hey Governor, can you spray my back?")Raimondo tells WCBS News: "There's no better way to spend a summer day than at one of our beautiful state beaches."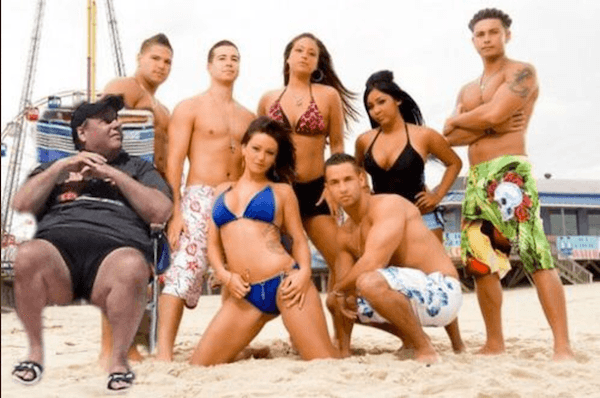 THIS DAY IN HISTORY
A 50-year-old marrying a 21-year-old? Kinda icky, unless you are 50-year-old Frank Sinatra marrying 21-year-old Mia Farrow on this day in 1966 in - where else? - Vegas.

WORD OF THE DAY
Halcyon - [HAL-see-ən] - adjective
Definition: Calm, peaceful
Example: This halcyon weather is perfect for Gov. Raimondo's summer office hours on the beach.
WEATHER IN A WORD
Delight
THE NEW 60
a Jaffe Briefing exclusive
by Andy Landorf & John Colquhoun