ATLANTIC CITY - It seems the only ones allowed to drink alcohol on the Boardwalk are the homeless drunks, but very soon anyone may partake. A bill is working through the state Legislature that would allow those aged 21 and over to carry a drink along the beach, boardwalk and other areas of the "tourism district," NJ 101.5reports. It would seem this bill will move quickly to passage, as most people visiting Atlantic City probably assume booze is already allowed, as they watch plastered people trip over the boards. It makes perfect sense to allow open containers, especially if Atlantic City is serious about competing against such rivals as Las Vegas, Key West and New Orleans. Could beads be next?
TRENTON - It's the height of budget season, and that means our Democratic leaders are in a high-stakes chess match. NJ Spotlight reports on the latest: Two separate Assembly committees approved legislation yesterday that would keep controversial tax-incentive programs in place through the end of January - the same tax-incentive programs poorly reviewed in a recent audit and that Gov. Phil Murphy wants radically overhauled. With just over two weeks to go before a state budget must be signed and sealed, these programs - and the millions of dollars at stake - are caught in the web of budget negotiations.
SANDY HOOK - If you are not exactly a bird a fan, you may be ticked off that the National Park Service has canceled the free summer concert series. But for all of us big Piping Plover fans, it makes perfect sense that you can't have people trampling all over the federally-protected nests of these shorebirds. When a nest was discovered last week on Beach E, the feds had no choice but to cancel summer plans from the Sandy Hook Foundation, which made the announcement yesterday on Facebook. Under the law - ensuring we have shorebirds for generations to come - you can't throw big bashes, with hundreds, or thousands of people, within 1,000 meters of a protected bird nest. You can still head to Sandy Hook. But the birds prefer if you are quiet. After all, there's nesting going on.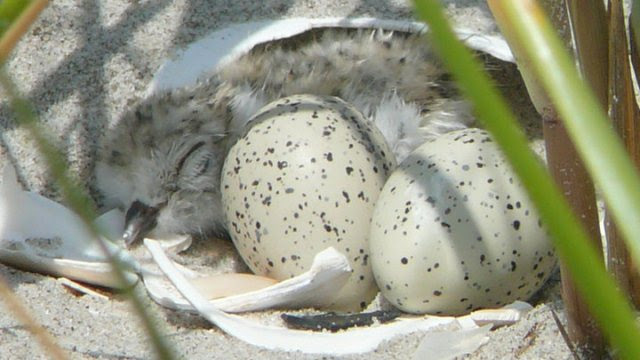 STATEWIDE - If you want to know why your property taxes are so damn high, look no further than our public schools. Governing magazine reports that we spend $18,920 per pupil, only behind New York (at $23,091 per pupil), the District of Columbia and Connecticut. Meanwhile, places in which we would never, ever live - like Idaho and Oklahoma - spend a measly $8,000 or so per student. So if you are screaming about the high cost of education here, also remember that your little Cape Cod, with its hopelessly sagging roof, is worth $500,000. It's all relative.
ELMWOOD PARK - The sun rises. The sun sets. And Pizza Town USA is always, always open for business. But, not today. The local pizza joint - established in 1958 - has shut its doors on Route 46 as it honors and remembers its founder, Raymond Tomo, whose funeral is today, NJ.com reports. Tomo will be remembered as a returning World War II veteran, who spotted a lot on Route 46 and made his American Dream happen. And while many never knew Mr. Tomo, or many other hard-working entrepreneurs from the Greatest Generation, one would assume he expects those pizza ovens to be fired up early tomorrow. Because there is work to do.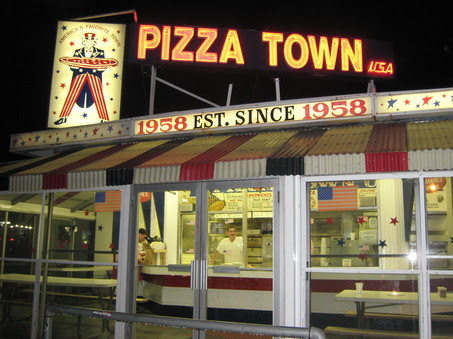 ON THE ROAD - First the good news: NJ Transit has hired 300 more bus drivers to respond to the demand, increasing the starting salary to $20 an hour. And the bad news: there is not one available parking space at the aging, cramped Port Authority Bus Terminal in Manhattan to squeeze in another bus, NJ.com reports. So, what is the plan to get more buses on the road to alleviate crowding? Um...


IN OTHER IMPORTANT NEWS
PANAMA CITY, FL. - As you sit in front of your computer, perhaps sipping some coffee, there's a guy out there who has been riding a Ferris wheel for 48 hours or so. And he only needs to go around, and around, for a few more hours to set the Guinness World Record. We all salute a very dizzy Jake "Paco" Navarro, a disc jockey with WDIZ-FM, who boarded the Panama City Sky Wheel at 11 a.m. Wednesday and needs to be going for at least 53 hours to clinch the record, currently at 52 hours, 3 minutes. Sometimes, your career feels like it is going in circles.
NATIONALLY - Burger King is now introducing the "Upside Down Whopper" to help hype the Netflix series "Stranger Things." It will only be at 11 (Eleven) restaurants nationally, beginning July 4. Holy hype.
THIS DAY IN HISTORY
It was a great day for the beer vendor, on this day in 1966, when a game between Miami and St. Petersburg in the Florida State League drags on for 29 innings, a record.
WORD OF THE DAY
Defenestrate - [də-FEN-ə-strayt] - verb
Definition: To throw someone or something out a window
Example: I set my alarm clock for 3:30am - but my wife defenestrated it.
WIT OF THE DAY
"Tact: the ability to describe others as they see themselves."


- Abraham Lincoln
WEATHER IN A WORD
Comfortable
THE NEW 60
A Jaffe Briefing Exclusive
by Andy Landorf & John Colquhoun