TRENTON - It is June. That must mean our state lawmakers are yelling at each other over the proposed state budget, which must be adopted by the end of the month or government shuts down. Some media is refraining from coverage of the daily blow-by-blow, as the typical resident just assumes taxes will go up, no matter what. But, here is the latest. Gov. Phil Murphy has his proposed budget. Democratic lawmakers in the Legislature have their own proposed budget. Lawmakers refuse to support the governor's budget, which calls for a millionaire's tax and an increase in the sales tax. The governor won't support the lawmakers' budget because it doesn't have a sustainable new revenue stream. Both sides are digging in, waiting for the other side to blink. Lots of drama, especially for people in political circles who thrive on this stuff. Two things are clear: All this will be sorted out. And most New Jerseyans won't notice a difference.
TRENTON - Of more interest to the typical New Jerseyan: we now have the official state reptile. Gov. Phil Murphy is rushing to the aid of the endangered bog turtle, signing legislation from all those cold-blooded lawmakers that would give this cold-blooded reptile some well-deserved attention. Murphy had a ready-made photo op for the big announcement, heading to Riverside Elementary School in Princeton yesterday and suggesting he join the kids in a "shell-a-bration." Whoever wrote that quip deserves a raise. We would have gone with something lame, like "An ectothermic extravaganza."
BEDMINSTER - Nope, that's not President Trump's futuristic new "Space Force" you hear roaring across the skies above Somerset County this morning. It's just some ho-hum Air Force F-16 fighter jets and a few Civil Air Patrol C-182s practicing high-altitude intercept maneuvers above Trump National Golf Club. More fighter jets will also buzz into airspace above Brick Township before noon. Like most military exercises, there needs to be a super cool code name. In this case, it is "Falcon Hawk," the Courier News reports. The Air Force would probably use something else if Trump was actually visiting, perhaps "Operation Dodo Bird."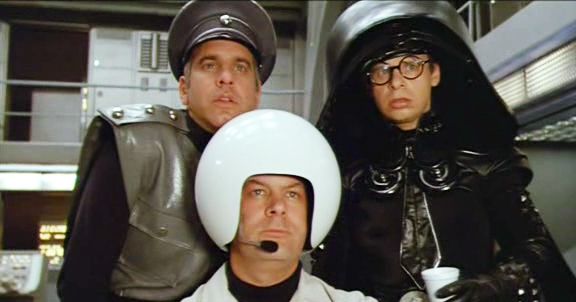 PISCATAWAY - Welcome to New Jersey's very first town with a sweeping ban on gun and ammo sales. It's a little odd, as absolutely no businesses here actually sell guns or ammo. But, hey, message received. The Township Council braved legal threats from gun-lovers to ban weapon sales near schools, day care centers, college campuses, medical facilities, bars, parks and houses of worship. Lawyers for the Association of New Jersey Rifle & Pistol Clubs say it's outrageous, illegal and unconstitutional. But, Councilman Steven Cahn, who wrote the measure, tells the Home News Tribune: "We're not afraid of the NRA ... we're doing the right thing." Hell, yeah.
STATEWIDE - There's many great places to eat in New Jersey. And no one likely knew that better than the late Anthony Bourdain, a Leonia native. That is why the state will be creating an official food trail from Atlantic City up to Fort Lee, listing all the foodie's favorite spots to chow down. Assemblyman Paul Moriarty's resolution calls for the "Anthony Bourdain Food Trail," which would include the 10 spots he visited in a 2015 episode of "Parts Unknown," his long-running food and travel show on CNN, the Record reports.
IN OTHER IMPORTANT NEWS
ALL OVER - Now there's another thing for which we can blame millennials: Bad tipping. A new study shows that one out of 10 millennials refuse to tip their waiter, and typically won't give a nickel more than 15 percent. Many millennials would rather get slapped with a service charge, rather than dealing with all that math when the check comes. Meanwhile, older generations - who, to be fair, typically have more pocket cash - will tip 18 or 20 percent, on average. Millennials are particularly hard on Uber drivers, as well, with 18 percent of them refusing to give the guy any more money, creditcards.com reports. So, who are the most generous? Really old people, with the majority giving 20 percent or more. Women, the college-educated and people from Northeast states like New Jersey also tend to be good tippers. Perhaps we are all scared the waiter will chase us into the parking lot.
THIS DAY IN HISTORY
It was on this day in 1984 that "Weird Al" Yankovic performed a free and open concert at the Del Mar Fair. Uh, thanks.
WORD OF THE DAY
Quail - [KWAIL] - verb
Definition: To recoil in dread or terror
Example: I need to drive into NYC today; ugh, I'm quailing about the tunnel traffic.
WEATHER IN A WORD
Drying
THE NEW 60
a Jaffe Briefing exclusive
by Andy Landorf & John Colquhoun