ON THE CAMPAIGN TRAIL – If you really want to know what's going on in politics, forget the Sunday morning pundits. The real money is with the bookies, who find our rough-and-tumble political system just as challenging as filling out a NCAA bracket. So, heck, why not bet on politics too? According to Sportsbettingdime.com, which compiles all the odds out there, Sen. Cory Booker has a real shot of being the Democratic nominee for Vice President, at 9:1 odds. He is second only to Stacey Abrams, who you may recall almost won the Georgia governor's seat last November. One oddsmaker explains Booker is a frontrunner for veep because Sen. Elizabeth Warren is the frontrunner for the Presidential nomination and the bookies believe this would be a dynamic duo. Want to make it even more interesting? The web domain "WarrenBooker.com" is available for $750. Surprisingly, no one has jumped on it. (Thank us later.)
LONG BRANCH – Many bit their tongues and just hoped the good, decent voters of Long Branch would do the right thing. And they did, by not electing former schools chief Joseph Ferraina to the Board of Education yesterday. You may recall Ferraina from the lurid sex scandal that ended up costing the school district $600,000, with widespread allegations that he kept his assistant as a "sex slave." It all seems unbelievable, and he has never admitted to it. Yet it's all a good reason for voters to say, uh, thanks, but no thanks.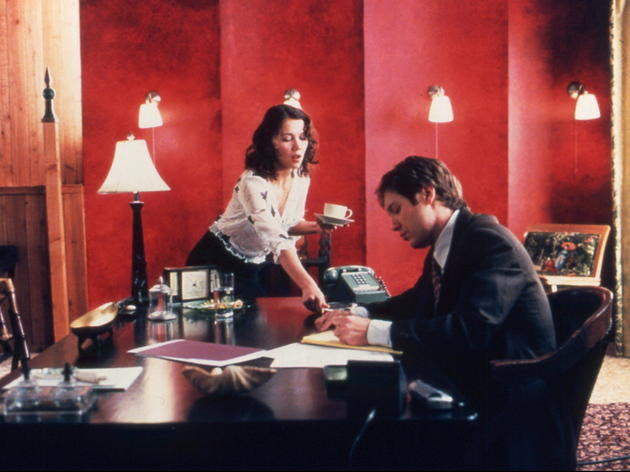 JERSEY CITY – $5.5 million later, city voters are tightening the reigns on Airbnb. Politico reports the company spent millions on a campaign to urge voters to allow Airbnb to remain unrestricted, allowing any resident or tenants to lease out dwellings whenever they damn well feel like it. Yet, the ballot question had 69 percent support when The Associated Press declared at about 10 p.m. that it had passed. It was a good win for Mayor Steven Fulop, who backed the restrictions, as well as the hotel industry that was getting killed by all these residents-turned-hoteliers.
NEW BRUNSWICK – The end of this disastrous Rutgers football season cannot come soon enough, as the team is now staring at upcoming games against powerhouses Ohio State and Penn State, both salivating to become the top football team in the country. The games are not about how bad Rutgers loses; we just don't want anyone seriously hurt. But there's at least one thing to celebrate: the 150th anniversary of college football which, of course, was in New Brunswick. They will be ringing the Old Queens bell on the College Avenue campus at 2 p.m. today, a big deal because it was a gift from Col. Henry Rutgers in 1826. RU fans will meet on the Old Queens lawn for the bell ringing, with a procession to the College Avenue Gym for the unveiling of a plaque to mark the site where Rutgers defeated Princeton on Nov. 6, 1869. Hey, something to celebrate, right?
TRENTON – Wait and see. That seems to be the approach of state lawmakers, as other states will soon be allowing their student-athletes to profit from their on-field performances. Instead, the sponsors of the New Jersey Fair Play Act — which would allow student-athletes to sign endorsement deals or advertising contracts — say they will be watching the NCAA to see if its new policies for "name, image and likeness" rights go far enough. The lawmakers are reserving the right to take additional action to protect the best interests of New Jersey's college students, says NJ Spotlight. One day, the likes of Nike and Under Armour are going to care again about Rutgers football players, so we need to get this right.
BRIDGETON – It takes a real nitwit to get caught on camera stealing that camera from the back seat of a police cruiser. But that's what happened to a 32-year-old Millville man who police gave a "courtesy ride" to his mother's house. Left alone in the patrol car when officers got out to speak with his mom (who had a restraining order against him), he allegedly stole the running camera from a rear compartment. The Courier-Post says cops did not notice the $425 camera was missing until their shift ended, went to the man's house and arrested him for theft and criminal mischief. Video taken by the stolen camera reportedly shows the man saying he's going to steal it and tampering with the camera before it went black. He faces 18 months in jail to think about his bonehead move. At some point, it will no longer be hilarious.


IN OTHER IMPORTANT NEWS
HONG KONG – Here's something that can really impress our President: A jeweler has unveiled a toilet with 40,815 diamonds embedded in the seat. Nothing says class like a pointless toilet that is worth more than the GNP of many third-world countries. It features bulletproof glass, protecting all 334.68 carats from your bum.
THIS DAY IN HISTORY
It was this day in 1984 that Walter Mondale narrowly defeated President Reagan in his home state of Minnesota, clawing his way to victory by just 3,761 votes. The problem for Mondale was the rest of the country, all of which voted for Reagan's re-election.
WORD OF THE DAY
Esemplastic – [ess·əm·PLASS·tik] – adjective
Definition: Shaping or having the power to shape disparate things into a unified whole
Example: The new Democratic governor-elect in Kentucky will soon begin to assemble an esemplastic administration.
WIT OF THE DAY
"The fewer the facts, the stronger the opinion."
― Arnold H. Glasow
TODAY'S TRUMPISM
"What you're seeing and what you're reading is not what's happening."
- Donald J. Trump
WEATHER IN A WORD
Chill
THE NEW 60
A Jaffe Briefing Exclusive
by Andy Landorf & John Colquhoun