NEW JERSEY - Despite increasing number of coronavirus throughout the state, Governor Murphy on Thursday, announced that schools are not closing.
"I must dispel, forcefully, that irresponsible rumor that was spread on Twitter yesterday", said Governor Murphy. "We are not closing our schools".
The Governor's remarks came even as he gave a school update announcing 15 outbreaks in schools over the past week which led to 46 new infections. There has been 192 total cases linked to 51 instances of in school transmission, he said.
Although there have been covid cases announced by schools in Morris County, government data indicates none of them have been traced to in school transmission.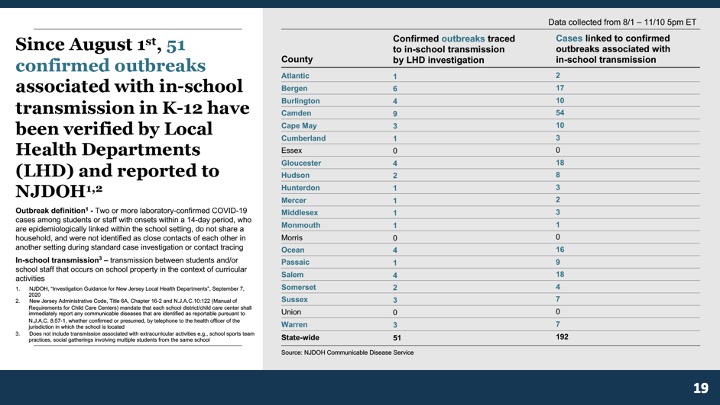 Graph per Gov. Murphy via Twitter 11/12/2020.