(ORANGE, NJ) - In the most recent letter penned by Dr. Gerald Fitzhugh II, the Superintendent of Schools in Orange, he announced a half day for students on Monday, March 16, 2020. Beginning Tuesday, March 17, 2020, all public schools will be closed until the coronavirus pandemic is over. This letter is a part of a series written by the Superintendent seeking to keep the public aware of coronavirus and how it is effecting the Orange Public School System. See details and previous letters below:
Good Evening Families and Staff,

The health, safety, and well being of our school community are the top priorities of the Board of Education, administration, faculty, and staff within the Orange Township Public School District.

On Monday, March 16, 2020, we will have a half-day session for STUDENTS ONLY (12:30 PM). Students from the arrival until 12:30 PM will be instructed on how to access the academic work during the health-related school closure. Once the students are dismissed, the staff will continue uploading assignments for virtual learning. Packets have been generated for our students in Early Childhood.

We recognize that closure may be disruptive for families, and it is not something that we take lightly, but we have a collective responsibility to preemptively address this public health challenge. We have made the decision to enact our Orange Township Public School District emergency closure plan effective, Tuesday, March 17 through Friday, March 27, 2020; whereby all District schools and offices will be closed. The decision to transition to distance learning is a precautionary, proactive measure in an effort to minimize the potential risk of exposure to (COVID-19).

For those who responded via the parent survey, sent out on Thursday, March 12th and Friday, March 13th (assessing at-home access to tablets/devices, desktop computers, Chromebooks, and laptops) and indicating need, we will have device sign out forms and procedures ready at your child's home school. Parents, you will have to sign them out and ensure you bring a valid Government ID. Technology coordinators are included in the distribution process and should see them when you arrive on Monday to pick up the device.

On the district website under the link (COVID-19) Resource Page, this weekend, I will post my letter indicating academic information as well as device and food service guidance. Please review it carefully. Students will receive a hard copy on Monday, March 16th.

I want to thank all families and staff for their cooperation and support of the Orange Township Public School District.



Dr. Gerald Fitzhugh II

Superintendent of Schools
DISTRICT NEWS AND INFORMATION
A Message from the Superintendent Regarding the Coronavirus (COVID-19) - March 12 Update
Please see the March 12 letter to families and staff from the Superintendent of Schools, Gerald Fitzhugh, II, Ed.D., in English, Spanish, and Haitian Creole.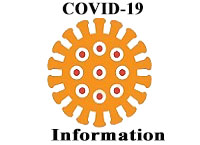 Orange School District Guidance and Resources on the 2019 Novel Coronavirus (See Coronavirus Updates provided in this section)
The risk to the general public remains low. There is no specific antiviral treatment recommended at this time.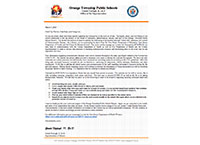 A Message from the Superintendent Regarding the Coronavirus (COVID-19)