Shalom:
Launching Torah At Home:
Over the next five weeks, the Jewish Learning Institute at Chabad Jewish Center of Holmdel will be running a series of classes specially geared to and focused on the home. Let's face it, staying at home is starting to get old, but the inspiration of Judaism and the focus on the home never does! Please click on the Zoom link to join, Please let us know if you will be joining so we can send you the class handout!
FIVE CONSECUTIVE TUESDAYS AT 7:30 PM
STARTING TUESDAY, 4/28
Judaism At Home
A five-part Jewish literacy series about how Judaism is observed at home, which is particularly relevant at this time, when the only place Judaism can thrive is at home. This offering will touch on many areas, ranging from the things we do upon waking, to how we eat our meals, elements of prayer, and the basics of Shabbat. The content will include practical guidance, in the style of DIY, as well as deeper insights about why we do what we do.

60 Minute Zoom Class Presented by Rabbi Galperin
Join Zoom Meeting
https://us02web.zoom.us/j/88503550341
Meeting ID: 885 0355 0341
FOUR CONSECUTIVE THURSDAYS AT 7:30 PM
STARTING THURSDAY, 4/30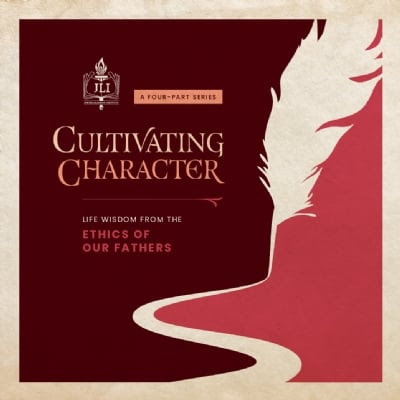 Cultivating Character:
Life Wisdom from the Ethics of Our Fathers
Pirkei Avot - Ethics of Our Fathers is a compilation of timeless aphorisms from the sages of old, offering Jewish wisdom on life, morality, and character development. Continuing the ancient tradition of studying its chapters in the weeks between Passover and Shavuot, this miniseries brings the poignant teachings of Ethics of Our Fathers to life, allowing its messages to resonate with participants and inspire personal growth.
30 Minute Zoom Class Presented by Rabbi Galperin
Join Zoom Meeting
https://us02web.zoom.us/j/86906177519
Meeting ID: 869 0617 7519