NEW JERSEY - Governor Murphy gave a motor vehicle commission update during today's press conference.
On June 15, In person customer service will restart at Motor Vehicle locations with a variety of pickup and drop off services, said the Governor. He also said that beginning June 29, the commission will begin to offer behind the wheel road tests as well as issue new licenses and permits.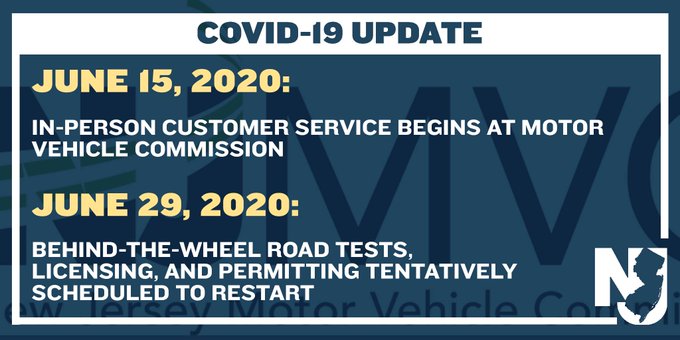 Get your local news delivered to your inbox for FREE each day.Sign up to get all the news as it happens at www.TAPinto.net/enews and follow us on Facebook at https://www.facebook.com/MorristownTAP/ and on Twitter at @MorristownTAP and on Instagram at @tapintomorristown
Celebrating Something Special? Showcase Your Wedding, Christening, Bar/Bat Mitzvah, Graduation, Reunion and MORE on TAPinto Milestones!