Unique Timeless Pendants, Byzantine crosses in fine gold, and a sterling silver line available. Many with precious or semi-precious stones, all are handmade heirloom quality. Gold line available at Byzanthea.com and the Silver line is available offline by email request.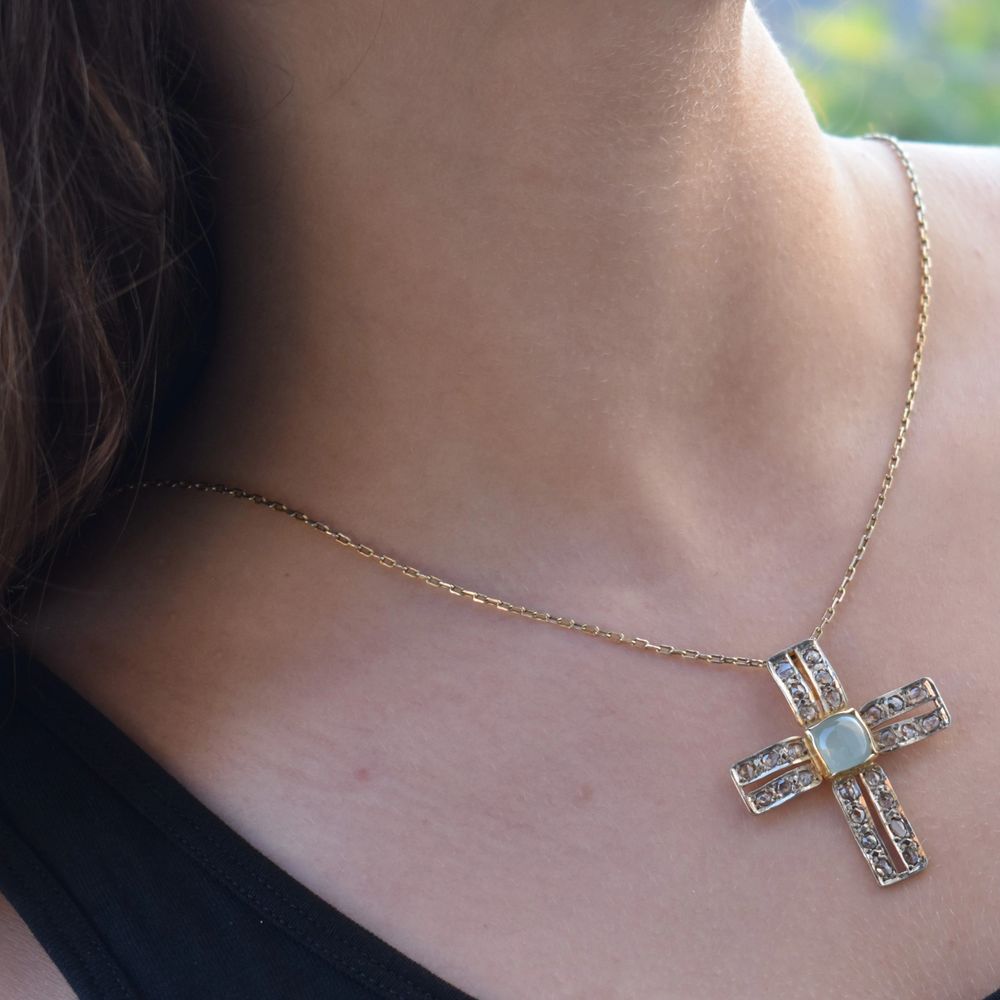 SHOP LOCAL for Father's Day, Graduations Gifts and more! A gift from Byzanthea.com is a gift to last forever. Holmdel, NJ mom and businesswoman Helen Quinn, sources each handmade pendant from Greece. She partners with only the best jewelry artisans, whose handmade pendents, primarily Byzantine crosses, make heirlooms to wear and pass on to the next generation.
Byzanthea founder, Helene Quinn comments, "I especially love working with Byzantine crosses. It's not that I'm exceptionally religious, these pieces are just special to me. Each piece possesses a timeless beauty, the perfect present that will be treasured forever, as it is passed down to the next generation." Shop Local! Shop Byzanthea! Please inquire via email about our designer sterling silver line not shown on Byzanthea.com, we'll email you a product list with images and product details.
Safe local social distancing delivery can be provided.
Background: Byzanthea founder Helene began her journey in Fashion Design and Production Management. She then went on to work in the interior design luxury market where she manufactured handmade luxury carpets, textiles and furniture for some of the most renowned companies in the interior design industry.
Helene traveled overseas where, she sourced luxury products and worked directly with suppliers and artisans in Europe and Asia. This is where she further developed her passion for luxury materials and the uniqueness of handmade luxury products.


Byzanthea seemed to be a natural progression for her; combining her Greek heritage, her work experience and her passions. Contact: Helene Palatianos Quinn, info@byzanthea.com
#ShopLocal #LuxuryHeirloom #Timeless