RUMSON – Hey you: Pink Floyd is back in the news. But it's not for any reason you'd possibly expect. A Pink Floyd tribute band hit the front lawn of a house on Blackpoint Road, prompting about 30 adults, between the ages of 40 and 50, to kick back, have some drinks and get comfortably numb. Rumson cops hit the wall, noting this concert, with microphones and amps, was broadcast on Facebook live. When cops broke up this corona-party, they were met with such well-wishes as "F-the police" and "Welcome to Nazi Germany." Cops posted on Facebook that this was a group of "40-50 year-old ADULTS." The police report the concert-goers were "advised in the middle of the 1975 classic 'Wish You Were Here' that they must stop the show... Sadly I'm sure we all 'wish we could be here,' and the Rumson Police Department takes no enjoyment in ruining anyone's fun. However, we ALL have a responsibility to take this pandemic SERIOUSLY." Charges are pending; criminal complaints are coming.
STATEWIDE – In no surprise to anyone, New Jersey's wine stores are reporting some overwhelming sales in recent weeks, as they remain an "essential service." You certainly can't help but notice all those empty bottles piled to the hilt in all the neighbors' recycling containers, as this state of emergency rolls into another week. Yet, the Record notes, the wine industry is somehow suffering. According to WineAmerica, a Washington D.C.-based trade group for wineries, there were 4,582 wine events canceled across the country because of the outbreak. Somehow, even with all this new demand, the 800 wineries surveyed collectively lost more than $40 million since mid-March. Apparently, you aren't doing your part to help the wine industry during this crisis. Time to step up, folks.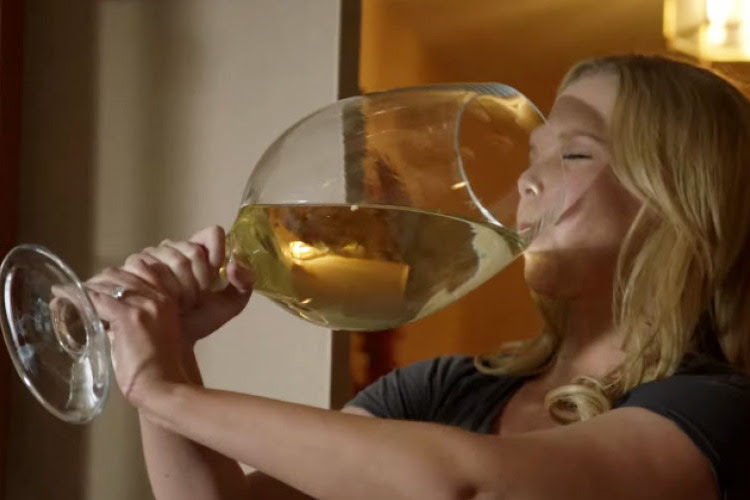 ON THE CAMPAIGN TRAIL – If your job is to reach out and touch the public, good luck. There's likely no harder task these days than trying to get elected in next month's non-partisan elections around the state. First, all voting will be done by mail, and you can expect the electorate to be completely distracted, confused and disinterested in the entire process. Plus, how are you supposed to raise money? You can't do fundraisers, of course. And how are you supposed to get people to know you are even running when you can't knock on their doors or hold rallies? Of no great surprise, voter turnout will be extremely low, as people chuck their ballots in the trash, assuming they are junk mail. NJ101.5 reports that phone banks, direct mail and social media ads will be popular for those who can afford it. Yet democracy will certainly take a hit, creating a great edge for incumbents with an established political organization that can still somehow get the vote out.
TRENTON – NJ Spotlight is examining the radical decision by Gov. Phil Murphy and legislative leaders in response to the crisis — to extend the 2020 fiscal year by three months. Hmmm. A 15-month budget year? What could possibly go wrong? Apparently, Wall Street credit ratings agencies, which often have bashed New Jersey as the 90-pound weakling in the fiscal-fitness department, consider the move "unusual." Could that be a diplomatic way of saying, 'We'll be watching New Jersey's finances like a hawk?' Get a bird's eye view in today's NJ Spotlight.
BRIEFING BREATHER: High school kids in Bangladesh caught cheating on their final exams can be jailed.
NEWARK – Our international airport, where 20 airplanes can often be backed up on the tarmac, waiting to then navigate our congested skies, will soon have the same airline traffic as a puddle jumper airport in suburban Topeka. United Airlines will be drastically reducing the number of flights beginning Sunday, NJ.com reports, Newark will only host 15 United flights each day. That's down from a regular day of 139 flights. And the number of destinations will be slashed from 62 to just nine. And all of these cuts during a time when potential travelers are on spring break. United says the reason for the massive reduction is to keep employees healthy. Sure, and we'll assume that the fact that no one is traveling must have been a factor, as well. United expects these changes for at least three weeks.


IN OTHER IMPORTANT NEWS
DOWAGIAC, MI – At least these wedding guests didn't create a big liquor bill. That's because they were all cardboard cut-outs, filling the pews at this one wedding on Saturday night so that the couple would not get married "alone." Still, somehow, the cardboard cut-out of Uncle Mel was upset that he had to sit next to the cardboard cut-out of Aunt Sheila, as the 160 cut-outs represented the real guests who obviously couldn't attend. The newlyweds enlisted a local cardboard company to make human-shape cut-outs of all their family and friends. "I didn't like the idea of Amy having to walk down the isle with no one in the pews, that seemed like a very lonely walk, so I wanted something to represent the guests," the groom told WSBT-TV. The couple plans to honeymoon in Rhode Island, perhaps at a deserted resort.
Photo: WSBT-TV
THIS DAY IN HISTORY
It was a really bad day for tape on this day in 1980, when the first Post-it Note was unveiled.
WORD OF THE DAY
Forsooth – [fər-SOOTH] – adverb
Definition: In truth; indeed
Example: For sure and forsooth, I'll save some serious cash if I rent a beach house now.
WIT OF THE DAY
"If we wait for a pandemic to appear, it will be too late to prepare."
- George W. Bush
TODAY'S TRUMPISM
"What are you, working for CNN?"
-Donald J. Trump
WEATHER IN A WORD: Beauty
THE NEW 60
A Jaffe Briefing Exclusive
by Andy Landorf & John Colquhoun