OCEAN CITY – The smell of desperation is in the ocean air as city officials seek a magic way to keep aggressive seagulls from swooping down on tourists to snatch their curly fries and funnel cakes. The city has come up with a $2,100-a-day solution, paying a Lodi-based "master falconer" nearly $65,000 through Labor Day to have seven well-trained falcons, hawks and owls patrol the skies above its beaches and boardwalks. The mayor tells NJ.Com this should shoo-away brazen seagulls that keep dive-bombing Little Susie for her ice cream cone. If this somehow works, expect these birds-of-prey to return next Memorial Day. City leaders vow nothing bad will happen to the seagulls, but if any of those annoying Jersey Shore cast members show up, accidents can happen. Right?
PEMBERTON – Some slim pickings in regards to the future of a college campus. Officials at Rowan College at Burlington County were hoping to receive some grandiose ideas for what could be built at the shuttered Pemberton campus. But when the deadline for submissions came and went last week, the pile of ideas was, well, a little light. In fact, there was only one idea. And that idea was from a non-profit group who wants to build a Pinelands welcome center on the 225-acre campus. (Yawn.) And they want to pay just $138,000 to buy the entire parcel, the Courier Post reports. And how did the non-profit concoct such a number? Well, it's based on today's dollar equivalency of the $6,666 the Burlington County freeholders paid in 1799 to buy the land. Even President John Adams would call this a lousy deal.
LAKE HOPATCONG – Remember that scene in "Casablanca" when Louis professes to be "shocked, shocked" by gambling in Rick's café — just as he's handed his winnings? The uproar over the algae blooms in Lake Hopatcong and other bodies of water sounds a similar note. Agreed: they're awful. But they're not a surprise, NJ Spotlight reports. Runoff from heavy rains sluices nitrogen-rich fertilizer into streams and rivers, while antiquated combined-sewer overflows dump untreated waste. Getting a handle on this problem is going to cost billions and billions and billions. A new conservation group says the answer is a Water Infrastructure Trust Fund similar to the Transportation Trust Fund. It's a good idea, but weary taxpayers will ask: How many times can the state keep coming back to the well?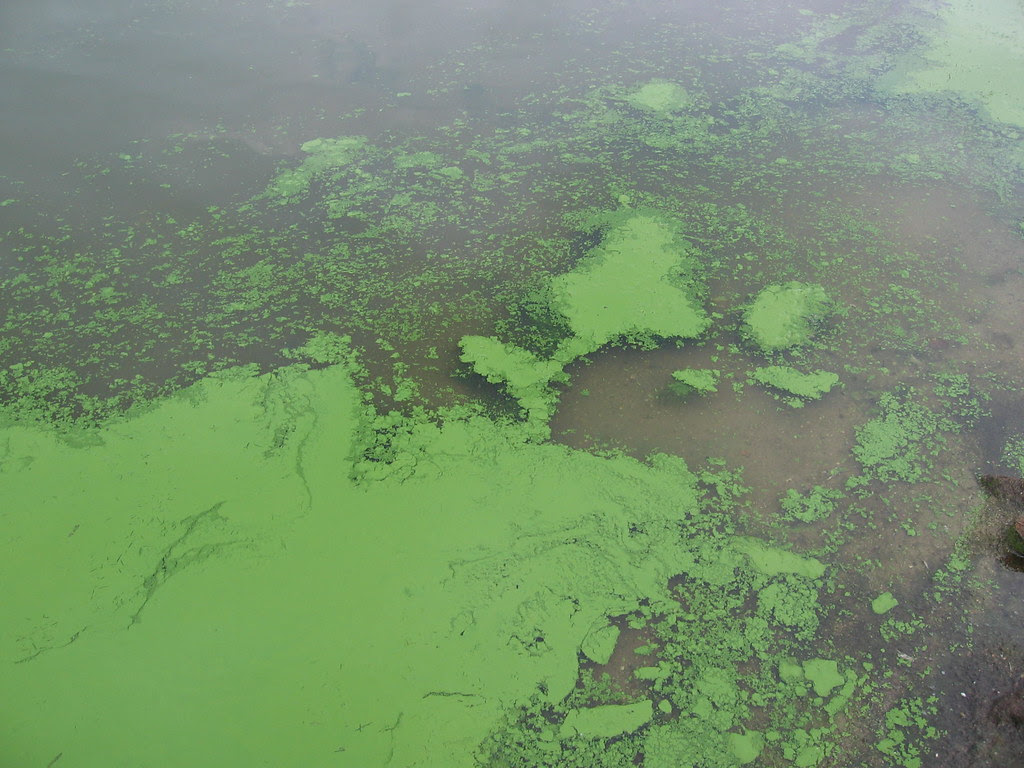 NEW BRUNSWICK – Just when you think Jersey has run out of ways to celebrate the Boss, Rutgers offers a new one: "Springsteen: 101." This fall, in celebration of Springsteen's 70th birthday, Professor Louis Masur, the Distinguished Professor of American Studies and History at Rutgers, and a self-proclaimed Bruce nut, will share his admiration in his course, "Springsteen's American Vision." You can bet the course will note the night of Oct. 12, 1976, just a year after "Born to Run" was released, when Springsteen performed in front of 3,000 RU students at the old College Avenue gym. TAPInto New Brunswick explains that the professor's course this fall will explore how Springsteen's vision illustrates a generation's fight for personal growth and political and social change. Or whatever. Students will flock, no matter what.
IN THE MEDIA
STATEWIDE – Sigh. News reporters at Gannett are once again pondering their future, with word that yet another slash-and-burn investor will be coming in to find any other nickels in the picked-to-the-bone newsroom. It looks like any remaining staffers will be paying an extra quarter or so at the crappy coffee machine, as the investors with Gatehouse Media will be buying Gannett for $12.06 a share, or $1.4 billion. More bulk means more consolidation, as these McMedia companies can further centralize operations and cut even more jobs. This is a big deal in New Jersey, where Gannett owns the remaining fragments of the Bergen Record, the Asbury Park Press, the Courier Post, the Courier News and others. Don't think all these mergers and buy-outs are a big deal? Try calling your local newspaper and see if anyone actually answers.
IN OTHER IMPORTANT NEWS


STATEN ISLAND – If you are worried about bee stings, you may want to avoid the Staten Island Ferry for awhile. It seems on Sunday that someone noticed a bee, then another, then another and then…. Well, a total of 25,000 bees were discovered at the St. George terminal, buzzing around an awning. The NYPD's beekeeper unit was dispatched to suck 'em all out. Bee careful, riders said, as the bees were captured and then relocated to a place in New York where there are not a lot of people, perhaps the upper rows of Citi Field on a sleepy Monday afternoon game against the Marlins.
THIS DAY IN HISTORY
It was this day in 2015 that Gov. Chris Christie joined nine other Republicans on the debate stage for the first GOP Presidential debate. Of course, it was broadcast on FOX. The target seemed to be this Trump guy, many of whom thought would implode and then wither against the likes of the all-powerful Jeb Bush.
WORD OF THE DAY
Pauciloquent – [paw-SILL-ə-kwint/] – adjective
Definition: uttering just a few words; brief in speech
Example: You can bet financial advisors are a bit pauciloquent after the Dow tanked 767 points.
WIT OF THE DAY
"I have opinions of my own -- strong opinions -- but I don't always agree with them."

- George W. Bush
WEATHER IN A WORD
Sticky
THE NEW 60
A Jaffe Briefing Exclusive
by Andy Landorf & John Colquhoun