TRENTON – Things should start perking up in Trenton, with word that Gov. Phil Murphy is set to return today after 13 days of overseas vacation. NJ.com reports the governor will have little time to enjoy all his photos of sun and surf, as the bills from the state Legislature have been piling up on his desk, needing some sort of action. Switching his flip-flops for his Allbirds sneakers, Murphy will need to address a controversial bill on corporate tax breaks that has caused many Democrats to eat one other, the hated Shore house rental tax, legislation that would ban pet stores from leasing out cats and dogs and even a law that would finally allow mourners to eat at funerals. Welcome back, Governor!
TRENTON – Penny-pinching employers who try to pay workers less than they're due in salary and benefits might now think twice. NJ Spotlight reports that Lt. Gov. Sheila Oliver signed a law yesterday that toughens penalties on bosses who cheat their workers. Fines could run anywhere from $500 to $15,000. Jail time is also possible. Workers were on hand to cheer the legislation, years in the making. And who was not cheering? Business-lobbying interests; they criticize the measure as being unfair to employers who've made a mistake and who are not engaged in willful wage theft. More than the fines, one provision in the law that just might give would-be transgressors concern: an employer who owes a worker at least $5,000 will be subject to state audits.
EAST RUTHERFORD – Candy, candy and – damn – even more candy. It won't be your grandpop's corner candy store at the American Dream mecca, allegedly set to open on Oct. 25. Instead, the world's first department store dedicated solely to candy will be opening in the Meadowlands mega-mall for those who apparently really, really love candy and would be willing to pay a crazy mark-up to procure it. NJBiz reports this sugar den will offer 10,000 candy choices spanning 22,000 square feet on three floors. The tourist trap will ideally be situated, of course, as the kiddies leave the water park near the theme park near the NHL-size ice rink. Parents: Bring some extra credit cards, and enjoy that sugar rush in the back seat for the traffic-clogged ride home.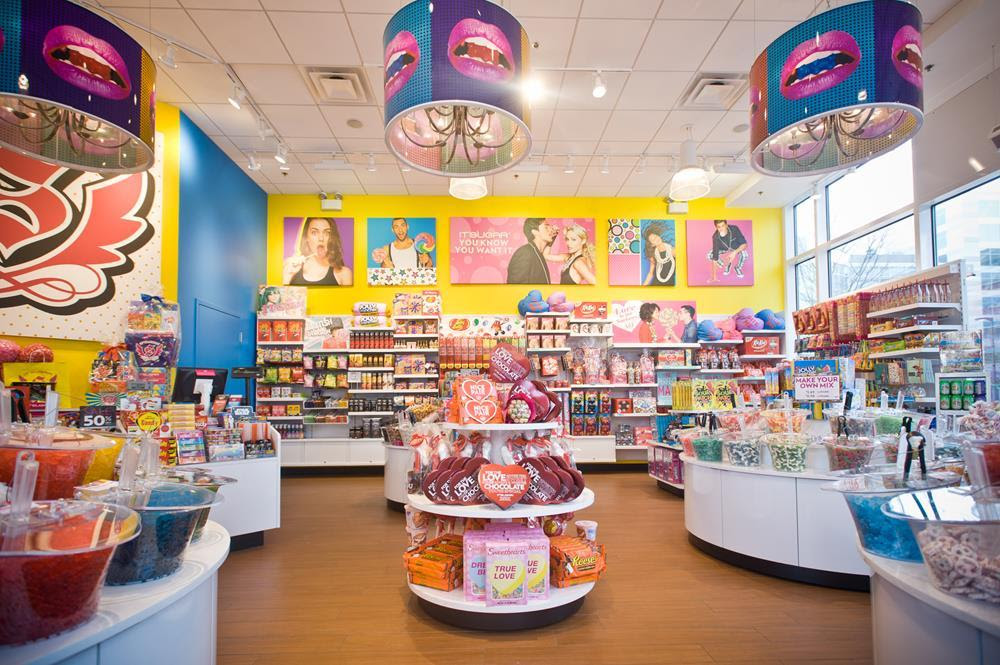 CRANFORD – There is an update about the 106-year-old township woman who was about to be booted from her longtime home because she had no way of paying the tax bill. A GoFundMe campaign, fueled by news coverage on NJ 101.5 and other outlets, generated enough cash to pay off Town Hall. The woman stirred the hearts (and wallets) of many, after it was learned she was suffering from dementia and heart problems, as well as other obvious struggles regarding her age. Yesterday, the tax collector was presented with a certified check for $22,001.38, covering tax and interest, as well as the taxes owed for the first half of next year, when she is spry young 107. She has been in the house since World War II; luckily there will be no need for the lien set to be slapped on this fall.
STATEWIDE – The men of New Jersey are stubborn, decisive and self-centered. That, at least, is the perception of those who responded to this week's poll by Rutgers-Eagleton and Fairleigh Dickinson University Polling. Researchers focused their questions on gender stereotypes in Jersey, where 1,250 adults said there are some stark differences among the genders. More than half of the respondents found men to be more aggressive, while women were considered more compassionate and emotional. Meanwhile, 47% of respondents said women were "better listeners." That, depends, of course, on which gender was responding.

IN OTHER IMPORTANT NEWS
OVERSEAS – Congrats to basketball player DJ Cooper, who just got some great news from a pregnancy test. Just one small twist. Cooper is a man who is trying to catch on with an overseas team. It seems the former Ohio University standout thought it wise to use his girlfriend's urine to skirt a drug test. And that's when the couple learned of their impending little cherub. Cooper was slapped with a two-year suspension from The International Basketball Federation for submitting his lady's pee, but it looks like he will have his hands full anyway…in six or so months.


THIS DAY IN HISTORY
It was this day in 2015 that "The Daily Show with Jon Stewart" went dark. It seems everyone showed up for the final episode. Try to follow along: There was Hillary Clinton, Lindsey Graham, John Kerry, Rahm Emanuel; Bill O'Reilly, Wolf Blitzer, Chris Christie and John McCain, who got in their last digs ("So long, jackass," said McCain). There was a parade of former "Daily Show" correspondents, including Steve Carell, Samantha Bee, Jason Jones, Rob and Nate Corddry, Mo Rocca, Larry Wilmore, Kristen Schaal, Darth Vader (who objected to being compared to Dick Cheney) and Gitmo the terrorist puppet (who learned he'd still be imprisoned in Gitmo). John Oliver was there; so was Wyatt Cenac. Then, finally, Stewart introduced Bruce Springsteen and thus "The Daily Show With Jon Stewart" was officially played out, with "Born to Run." Watch it end here.
WORD OF THE DAY
Tittynope – [TIT-ee-nohp] – noun
Definition: A small quantity of something left over
Example: Are you going to eat that tittynope from the mega-candy store?
WIT OF THE DAY
"What you lack in talent can be made up with desire, hustle and giving 110% all the time."
- Don Zimmer
WEATHER IN A WORD
Thunder
THE NEW 60
A Jaffe Briefing Exclusive
by Andy Landorf & John Colquhoun