BRIGANTINE – It's foolish (and kinda funny) when expensive cars get stuck in soft sand on the beach. But it happens more than you'd expect. Now, photographs of some mired cars are on a new "Beached Cars of Brigantine" calendar that is helping to raise money for local needy families. A bait and tackle shop owner, Capt. Andy Grossman, whose volunteer group helps extricate all these sand-bound cars, tells NJ.com: "I feel kinda bad for the people on it, but … they've got to be able to laugh at themselves. They know they did something stupid." Grossman notes that cars, even expensive ones, just can't handle the deep sand. Hmm. Perhaps they are engineered to drive on roads, not sand. One will never know.
READINGTON – Since anyone can remember, it'd been the QuickChek New Jersey Festival of Ballooning, held every July at Solberg Airport. But, on July 24-26, 2020, it won't be. The convenience store chain is pulling out of the title sponsorship it has held since 1993, the Courier Newsreports, leaving the big event as just the "New Jersey Festival of Ballooning… in association with PNC Bank." Festival organizers are in desperate need of a new title sponsor, or the whole thing could deflate. You can't really blame QuickChek, which is focusing its marketing these days on all the new stores you see everywhere. Twenty-seven years of support can be enough.
TRENTON – There's dirt and then there's dirty dirt — soil and debris containing contaminated material that "unscrupulous dirt brokers" often dump in New Jersey under the altruistic guise of recycling. Apparently, we're not doing enough to stop this illegal dumping. That's why, NJ Spotlight reports, lawmakers are pushing a measure to tighten the rules; among the new strictures — licenses would be denied to people who have been barred from the industry in other states as well as convicted felons and others of "questionable character." Sounds like a plan. For more dirt on the dirty dirt, go to NJ Spotlight.
BRIEFING BREATHER
The average lifespan of a major league baseball: Seven pitches. (Go get `em, Gerrit Cole.)
STATEWIDE – Just when you think the quality of a White Castle hamburger is thoroughly beyond reproach, now there's a nationwide recall on 72,000 frozen boxes of burgers. You can practically hear the collective gasps from bleary-eyed White Castle fans across the state, wondering how the purveyors of frozen jalapeno burgers, chicken rings and corn dog nibblers could allow so many boxes of burgers to potentially contain listeria. The burgers are being promptly removed from shelves, and it appears none of them have been supplied in New Jersey, thankfully. That's good news for Harold & Kumar for the next time they travel from Hoboken to Cherry Hill.
SALEM – It's rare for the words "cool" and "state government" to be uttered in the same sentence. But here we go: It's "cool" that "state government" has ensured that one of the oldest oaks in the state – which crashed to the ground earlier this year – will have many, many more lives. The state Department of Environmental Protection collected hundreds of acorns at the 600-year-old "Salem Oak" just months before it fell, as luck would have it. Now those acorns are nearly 1,200 seedlings, which the state will carefully ship off to all 565 municipalities, so everyone can have their own version of the Salem Oak just in time for April, and the 50th anniversary of Earth Day. The Salem Oak is believed to be where Quaker John Fenswick brokered a treaty with the Lenni Lenape Native Americans in 1675. What other history will take place under these 565 oaks?
IN THE MEDIA
UNCASVILLE, CT – Miss America is dissing Atlantic City's daily newspaper after its time-honored, non-news event was relocated here, to nowheresville Connecticut. The Press of Atlantic City, along with the Washington Post and Bravura Magazine, were flatly denied press credentials for the 2020 Miss America pageant on Dec. 19 at the Mohegan Sun Casino & Resort. Credentials allow reporters to cover the pageant with behind-the-scenes access to all 51 beauty contestants for days beforehand. Organizers are not saying why these news outlets got turned away. But, in rejection emails, the pageant says any reporter can always buy an admission ticket, just like any other schlub, with zero access.
We sometimes get calls and emails from news publications in New Jersey, accusing us of sourcing the wrong media outlet on these stories. We hear stuff like, "C'mon. We had that first! That's our story! What the hell?" With the Jaffe Briefing now reaching 25,000 daily readers in government, business and politics, we get it: The media wants the credit it deserves, and we are happy to spoon it out. And, so, media, when you land a great scoop, send us the link at info@jaffecom.com. As we write this thing in the wee hours each morning, we sure wouldn't mind a little direction.
THIS DAY IN HISTORY
It was this day in 2014 that Boston discovered a time capsule from 1798, the year Congress made it illegal to write, publish, or utter false or malicious statements about the U.S. government. Trump's response? "Hmmm. Tell me more about this little law," known as the "Alien and Sedition Acts."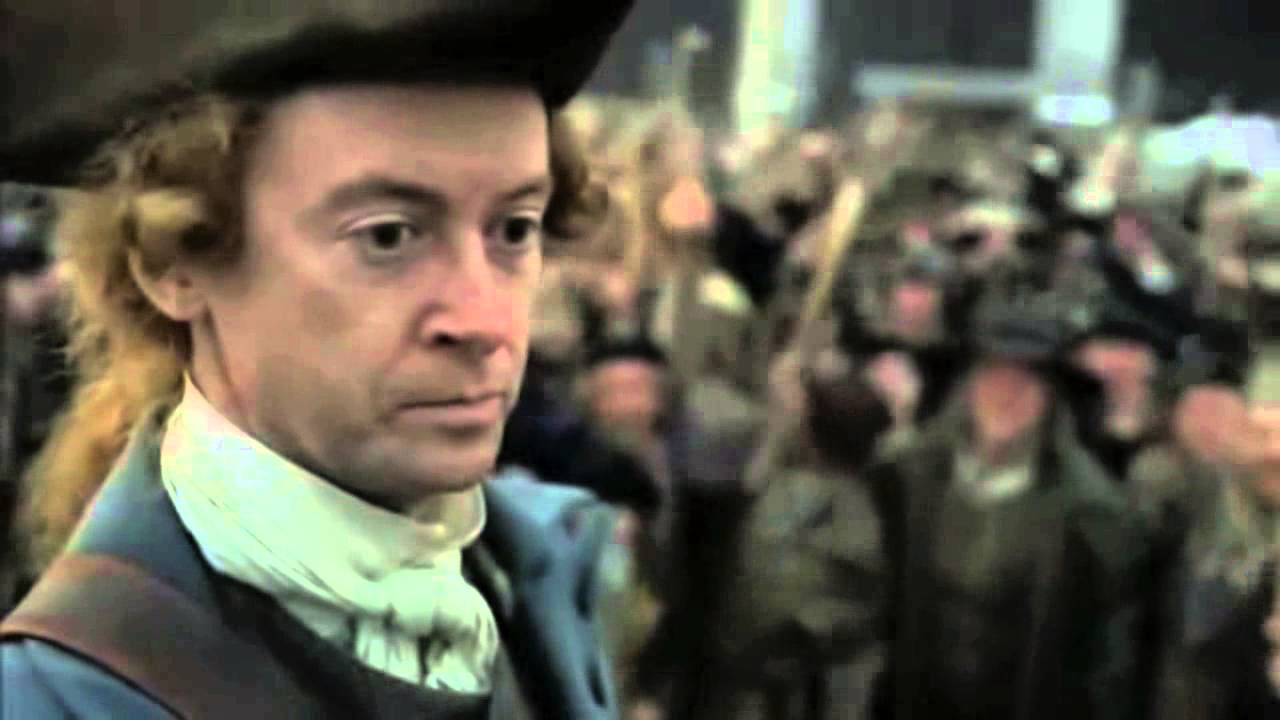 WORD OF THE DAY
Orphic – [OR-fik] - adjective
Definition: Fascinating, entrancing
Example: I have orphic wisdom, often marveling myself.
WIT OF THE DAY
"If you retain nothing else, always remember the most important Rule of Beauty, which is: 'Who cares?' "
― Tina Fey
TODAY'S TRUMPISM
"My fingers are long and beautiful, as, it has been well been documented, are various other parts of my body."
- Donald J. Trump
WEATHER IN A WORD
Brr
THE NEW 60
A Jaffe Briefing Exclusive
by Andy Landorf & John Colquhoun