HAMILTON – So much for perfect attendance. The little kiddies at Yardville Elementary School who showed up every school day in January enjoyed a little "attenDance" last Wednesday – until angry parents messed up the whole thing. Maybe there will be no more little celebrations, as parents with kids who had a sick day blasted the school on social media, NJ 101.5 reports. Poor little Joey with the sniffles wasn't invited, and that just didn't sit well with one mom, apparently fueled by Pinot Grigio, calling the event "beyond absurd" on Facebook. Others groused that school leaders instruct parents to keep kids home if they are sick, so others don't get sick. But then the school dares to throw a party for all the cherubs lucky enough to remain healthy for an entire month? School officials calmly noted if little Joey doesn't make the January celebration, maybe he could make it for February or March. Hell, no, screamed parents, guzzling even more Pinot. School officials response: "As a result of recent feedback, we will discuss the concerns and feedback provided and adapt our plans as needed moving forward."
WESTFIELD – Congratulations to us – winners of a fake award. In this era in which a trophy is expected for the most basic of participation, there is now a new, even lower, level of recognition: Unsolicited awards from companies who produce plaques. Jaffe Communications – not based in Westfield – is the proud winner of the "Westfield Awards Program," an alleged annual awards program honoring the achievements and accomplishments of local businesses from some unknown company that couldn't pinpoint Westfield on a map of central-western Union County. How lovely. The "award" even comes with a template press release and the opportunity to purchase both a plaque and a statue of "Hand-Polished Optical Crystal" for just $229.98. With such an award, we remain speechless.
KEARNY – It seems like people have been working on the railroad. Or, to be more specific, they've been working on plans to improve a key rail bridge and tunnel between New Jersey and New York (all the livelong day.) Right now, there is little to show for it. In recent times, local officials have been stymied by the Trump administration's refusal to invest federal dollars into a new Portal Bridge to span the Hackensack River near Secaucus Junction. So, in the wonders-never-cease category comes news this week that the feds have upgraded the so-called priority rating for the bridge replacement. Boy, the 110-year-old span must really be a mess. Real work could start chugging along real soon, NJ Spotlight reports.
BRIEFING BREATHER: In England, the Speaker of the House is not allowed to speak.
NEW BRUNSWICK – It's musical chairs for Middlesex County Democrats after County Clerk Elaine Flynn announced she's retiring after 25 years. Now, Assemblywoman Nancy Pinkin tells the New Jersey Globe that she wants the job. If she gets party backing at the upcoming county Democratic Convention (and it's likely she would); and if she's elected County Clerk this fall (also quite likely); come January, Democrats will need to appoint a successor to finish Pinkin's final year in Trenton. Sounds like a long way off, but in the past 48 hours Assembly wannabes are already emerging. Among them: East Brunswick Councilman Sterley Stanley, Highland Park Councilwoman Elsie Foster-Dublin, and a pair of Edison councilmen, Ajay Patil and Joseph Coyle. Let's see what happens when the music stops. Assume many, many others are also expressing interest.
POINT PLEASANT BEACH – It's sure nice having generous neighbors willing to make big investments in the community. That's what retired eBay exec Steven Fisher and his wife, Susan, are doing for the shore town they now call home. The Fishers have just created a $2 million philanthropic fund that will provide grants of $5,000–$25,000 to people, civic groups, charities, governments or schools who want to revitalize the seashore town. Fisher says: "We love this town … what's better for us to give back (than) with our time, our energy and also with some money." The Asbury Park Press says this comes a few months after Fisher saved a historic downtown building from demolition, and is now investing $1 million to restore it. Perhaps there's a grant to offset the cost of boardwalk parking.


IN OTHER IMPORTANT NEWS
MINNEAPOLIS – Target has few fans among the fans of the University of Minnesota. The mega-retailer is struggling to figure out the school's mascot – the Golden Gopher – selling a onesie that refers to the school's mascot as a "Badger." Oof. Let's assume Target mixed up Minnesota and a Big 10 rival, the University of Wisconsin, whose mascot is proudly the Badger. "Color us red," Target said in a statement. "As a Minnesota-based company, we know we are home to the Gophers." Target reports that two people bought the onesie – and, boy, won't they be surprised. The other 22 garments were returned to the vendor, likely with a less-than-friendly note. Funny tweets from Gopher fans, like "I found the line at which I will support tariffs..." and "Close enough."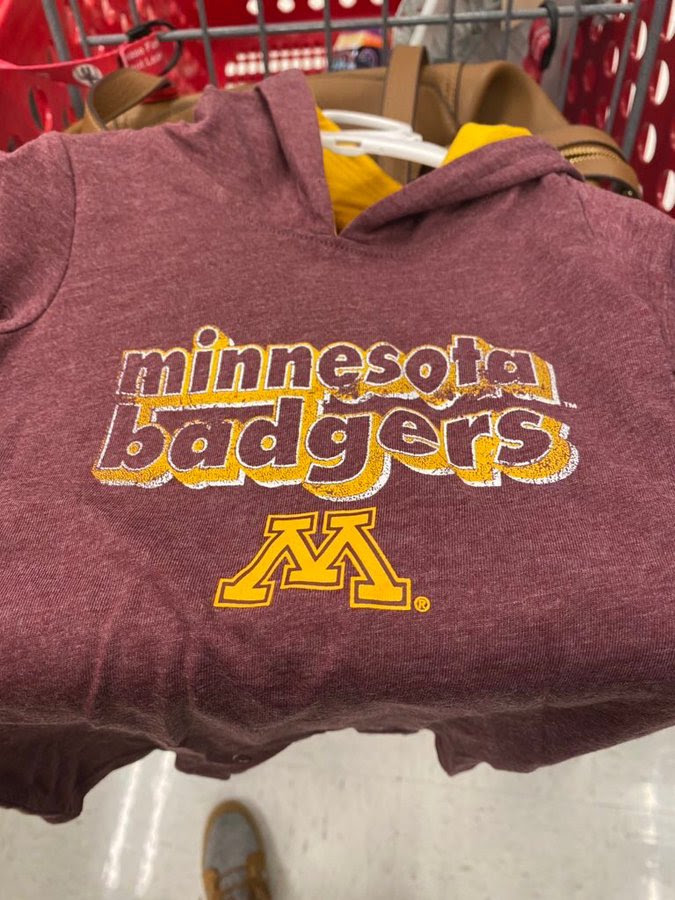 THIS DAY IN HISTORY
On this day in 1949, Team Canada beat the heck out of Team Denmark in hockey, 47-0.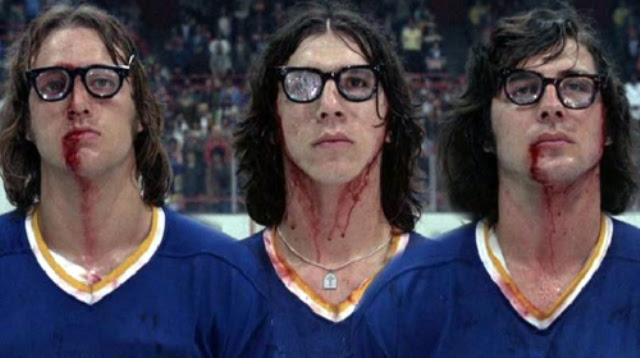 WORD OF THE DAY
Resile – [rə-ZYLE] – verb
Definition: recoil, retract
Example: The results of the New Hampshire primary made me resile. Who can beat Trump?
WIT OF THE DAY
"We have now sunk to a depth at which the restatement of the obvious is the first duty of intelligent men."
― George Orwell
TODAY'S TRUMPISM
"Bootedgeedge (Buttigieg) is doing pretty well tonight. Giving Crazy Bernie a run for his money. A very bad night for Mini Mike!"
- Donald J. Trump
WEATHER IN A WORD
Finally!
THE NEW 60
A Jaffe Briefing Exclusive
by Andy Landorf & John Colquhoun