TRENTON – Gov. Phil Murphy wants to change the way politics is done, which many will applaud. But will anything really happen? Hard to tell, as the governor is trying to implement this strange, new concept called "ethics." We may need to look up the definition, but apparently it creates all these new rules to encourage transparency. Murphy is talking about more financial disclosure, more lobbying disclosure and more light into those seedy, dark corners of our government. Such a move would block lawmakers from accepting all kinds of gifts and goodies, a real downer for those who like the gifts and goodies. Meanwhile, Senate President Steve Sweeney told reporters last month he had no interest in supporting the plan, Politico reports. "No. There you go," he said, when asked.
TRENTON – The State Commission of Investigation is reporting what taxpayers have known for decades: Many public workers abuse unused sick time to pad their retirement. It is all spelled out in the latest report of the state's watchdog, which reports on the tried-and-true tradition of soaking taxpayers. The SCI tells stories of towns being forced to borrow more money just to pay off the retiring employees with eye-popping cash windfalls. Jersey City shelled out $8.1 million last year for no logical reason; Paterson canceled plans to clean a public park because it needed the money for sick pay. Now, of course, there are many who argue that these are public servants who have served for years and are just following the rules. Well, it is time, finally, to change those rules. How's this for a new rule? When you are sick, you get a sick day. When you are not sick, you don't get a sick day. Just like in the real world.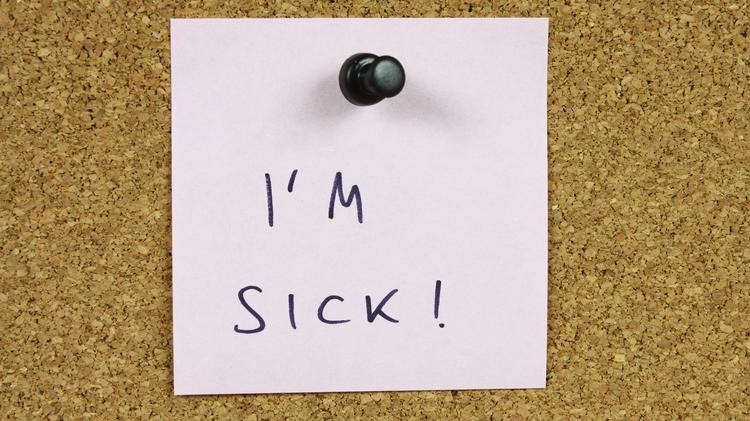 WILDWOOD – Want to run away from all this? Maybe live on your own island? We've got the perfect place for you. A bunch of media is reporting there's a 19-acre private island that costs only $200,000. Known as "No Man's Island," which sits north of West Wildwood (if you can follow that), is pristine and waiting to fulfill all your solitary dreams. Assume there is no postal service – and likely Amazon won't even be able to find you – if you decide to live in this grassy marsh, somewhere between the mainland of Middle Township and the barrier island of the Wildwoods. We've now been writing about this island for more than 100 words, and still have no clue where the heck it is. But here's a video.
BRIEFING BREATHER: Lincoln Logs were invented by Frank Lloyd Wright's son, John Lloyd Wright.
PISCATAWAY – While the Rutgers basketball team had its struggles last night at the RAC, one big winner was "Popcorn For The People," which received a halftime visit from Gov. Phil Murphy, First Lady Tammy Murphy, Assembly Speaker Craig Coughlin and other high-flying dignitaries. The non-profit group has been diligently selling its popcorn all season at Rutgers games as a way to provide meaningful work for people with autism and other disabilities. The group, based in Piscataway, creates, cooks, packages and sells its unique, gourmet popcorn. Glad to see state officials give these folks the attention they richly deserve. (PS: Try the Chicago-baked cheddar.)
SADDLE RIVER – A five-acre, $7 million estate that comedian Rosie O'Donnell has tried for years to sell is becoming low-cost housing. This affluent enclave just agreed to build 187 affordable housing units on five sites, including eight "affordable homes" on O'Donnell's East Allendale Road estate. Affordable housing advocates tell Patch.com that this "landmark" fair-share housing settlement finally gives lower-income families a shot at "moving into one of America's wealthiest towns … ending decades of exclusionary land-use policies." So, who might they consider "lower income" in such a well-to-do borough where the average sprawling mansion goes for $2.8 million? Perhaps, it's anyone driving a pre-owned Mercedes. Gasp!


IN OTHER IMPORTANT NEWS
IN SPACE – From a galaxy far, far away, aliens call us every 16.35 days. Canadian scientists say they have detected "radio bursts" that repeat on a very precise schedule. The Science X Network reports these signals last only few milliseconds from a galaxy that's roughly 500 million light-years away. They seem too regular to be random; scientists are vigorously debating the source. MIT eggheads say it's "unlikely to be aliens," but just another one of those unidentified natural phenomenons. German astronomers call it "one of our greatest mysteries," that indicates "a sentient hand is at play." It's anybody's guess what messages these aliens are bringing. Because you are asking, here is our guess:
"Enough already with the 'I Love Lucy' reruns."
"Ethics in New Jersey? Really?"
"Space Force? Now, that's funny."
"Send us some tasty gourmet popcorn."
LAS VEGAS – A group that calls itself "Pigeons United To Interfere Now" (PUTIN) released pigeons wearing those red MAGA hats and one wearing a Trump wig into downtown Las Vegas on Tuesday. Why? To demonstrate apparent support for the President, who is in town for a campaign rally Friday. The PUTIN people say the MAGA pigeons were designed as a protest of last night's Democratic debate in the city, as apparently Democrats are not allowed to debate. The group's founder, self-identified as Coo Hand Luke, explained the mission was inspired by the Cold War 1970s Operation Tacana, in which the CIA tested the use of pigeons equipped with cameras to spy on Soviet targets, the Las Vegas Review Journal reports. Other pigeons were spotted in Nevada wearing cowboy hats and sombreros. Good to see Las Vegas participate in the electoral process.
THIS DAY IN HISTORY
It was on this day in 1953 that August "The Big Eagle" Busch buys the St. Louis Cardinals for $3.75 million, likely in an effort to spike his beer sales.
WORD OF THE DAY
Gustatory – [GUSS-tə-tor-ee] – adjective
Definition: Relating to or associated with eating or the sense of taste
Example: Hitting the diner this morning was a glorious gustatory time.
WIT OF THE DAY
"I got a trig midterm tomorrow and I'm being chased by Guido the Killer Pimp."
― Tom Cruise
TODAY'S TRUMPISM
"I had a meeting at the Pentagon with lots of generals -- they were like from a movie, better looking than Tom Cruise and stronger -- and I had more generals than I've ever seen."
- Donald J. Trump
WEATHER IN A WORD: Wind
THE NEW 60
A Jaffe Briefing Exclusive
by Andy Landorf & John Colquhoun