FORKED RIVER – A local ambulance service needs some first aid after getting whacked with a whopping a $617,000 fine from the state Health Department. The state alleges the Lanoka Harbor Emergency Medical Service dispatched unlicensed ambulances with uncertified first responders to hundreds of emergency calls between 2018-19. The Asbury Park Press says the cash-strapped EMS – one of two in Forked River (aka Lacey Township) – was using four unapproved rigs; dispatched one-person crews 540 times; and sent uncertified EMTs on 264 service calls. Lanoka Harbor's EMS chief refutes the state's findings, saying there are "several inaccuracies" and hired a lawyer to appeal. Whatever the case, this EMS needs a shot in the arm – if it can find someone licensed to administer it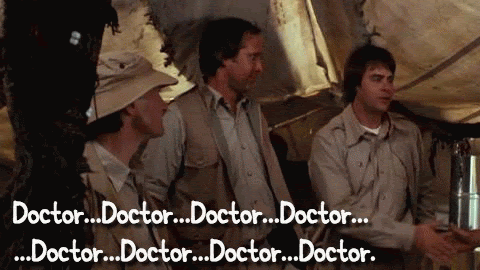 TRENTON – Sure, scam artists are scum. But there must be a special place down under for those who target senior citizens and people with disabilities. Unfortunately, the same technologies that allow this vulnerable population to have a face-face-face chat with a relative overseas leave them open to scams via the phone and the internet. For some reason, the New Jersey State Police doesn't keep data of these crimes, which have, in some cases, cost the elderly their life savings. A new law could put some much-needed teeth in enforcement and punishment, NJ Spotlight reports. It considers this fiscal victimization a first-degree crime with a prison sentence of 10 to 30 years. Authorities would also be able to prosecute related crimes separately, piling on more years. That should give these creeps some pause – if cops can find them.
STATEWIDE – Coronavirus: A good thing? That's the case – if you are one of those motorists hyper-focused on gas prices. AAA is reporting that gas prices in New Jersey are 7 cents cheaper than a month ago because of lower global demand stemming from the coronavirus. The fact is that people aren't travelling as much over concerns about the virus. Meanwhile, stock prices on U.S. domestic oil is at an all-time high. Apparently, we all just want to stay put, for the moment.
BRIEFING BREATHER: The typical American child receives 70 new toys a year.
STATEWIDE – It seems like all the stores of our childhood are steadily vanishing. No, not Alexander's, Hahne's or Woolworths. We're talking Kmart, Sears and Macy's, all of which are steadily closing their struggling stores in New Jersey. As more and more people go online for virtually everything they need, the demise of brick-and-mortar commerce is painfully evident. The latest victims: the Kmart in West Long Branch and the Sears stores in Moorestown and Woodbridge. Meanwhile, a struggling Macy's is closing nearly 400 locations. None of those closures are in New Jersey, (yet), but it looks like the Macy's Thanksgiving Parade will soon comprise a half-deflated Snoopy, followed by a half-drunk Santa.
ENGLEWOOD CLIFFS – Four no-show Borough Council members were publicly flogged by GOP Mayor Mario Kranjac. The mayor scheduled a special session Tuesday night to discuss an undesirable proposed court settlement. When the four Democrats, who control the council, didn't show, Kranjac launched into what the Record calls a "lengthy, wide-ranging harangue." Saying that the four are frequently uncooperative, the mayor said: "I don't know where it comes from. I don't know who influences them. I don't know who coerces them, but for whatever reason, they put politics first (and) you last." Kranjac, a Republican, added that "if I had a council majority we could really make some good moves here." The borough attorney said Kranjac knew last week the four would be unavailable for the special meeting, but "he (held) it anyway. I'm not quite sure why." Local voters, from both parties, are hopefully paying attention.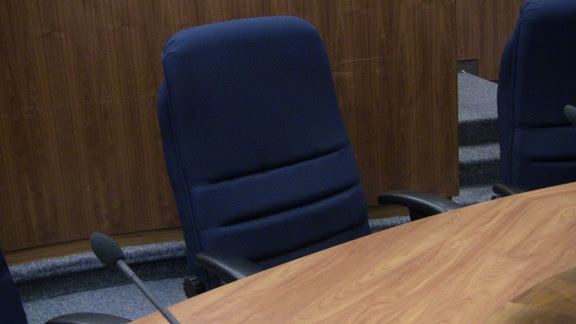 IN OTHER IMPORTANT NEWS
HAMDEN, Conn. – Unclear who is handling the human resources job at a local gas station, but it appears the reference check of a new hire was not completely vetted. Perhaps officials with the "Gas on the Go" station would not have brought on the guy who immediately stole $17,000 worth of merchandise and cash on his first, and only, solo overnight shift before vanishing into the night, NBC reports. This employee was also smart enough to steal his own employment folder, so Gas on the Go has no clue where to find him. When the store owner noticed on his security app that no one was watching his store, he headed over. No worker. Nor was there a bunch of lottery tickets, 89 boxes of cigarettes or any cash in the till.
UP IN THE AIR – Flight attendants are fed up with these on-flight service animals. Sure, it makes sense when someone would bring a trained dog on-board. But then the definition of a "therapy animal" has become increasingly broader to the point of ridiculousness. The feds are now putting the kibosh on pigs, cats, rabbits, birds, monkeys, peacocks, etc. "The days of Noah's Ark in the air are hopefully coming to an end," says the head of the flight attendant's union, according to The Week. The feds note the number of emotional support animals on commercial flights has exploded from 481,000 in 2016 to 751,000 in 2017. And the elephants are eating all the in-flight peanuts.
THIS DAY IN HISTORY
There was actual evidence shown in an impeachment trial on this day in 1999, when excerpts from Monica Lewinsky's videotaped testimony were revealed.
WORD OF THE DAY
Canard – [kə-NARD] – noun
Definition: A groundless rumor or belief
Example: With the election season already in full swing, will news outlets have the ability to debunk a 24-hour barrage of canards?
WIT OF THE DAY
"Character is, in the long run, the decisive factor in the life of individuals and of nations alike."
― Theodore Roosevelt
TODAY'S TRUMPISM
"Had failed presidential candidate @MittRomney devoted the same energy and anger to defeating the faltering Barack Obama as he sanctimoniously does to me, he could have won the election. Read the Transcripts!"
- Donald J. Trump
WEATHER IN A WORD: Soggy
THE NEW 60
A Jaffe Briefing Exclusive
by Andy Landorf.& John Colquhoun