WILDWOOD – The Trump circus blew into town, and, thankfully, it moved on. But there are lingering threats that the president will be back in New Jersey during the campaign season, with Trump suggesting yesterday that he could fill up the Meadowlands arena two or three times. Unclear if he meant the open-air MetLife Stadium or the shuttered former Izod Center, but he was still talking about a return to the state over the summer, draining the coffers of East Rutherford emergency responders. There's hope his campaign strategists will acknowledge that no electoral votes can be found anywhere in New Jersey and the focus is mercifully elsewhere.
WILDWOOD – Of the adoring throngs of people shivering outside the Wildwood Convention Center at the President's rally last night, there was one prominent leader glaringly absent: the mayor. The newly-elected Democrat, Pete Byron, wasn't invited to the big party. Instead, let's assume the mayor stayed home, watching "West Wing" reruns, ironing his blue pocket squares and listening to all the hubbub on his municipal-issued police scanner. Byron tells the Philadelphia Inquirer that he was banned from the rally, courtesy of Rep. Jeff Van Drew. Byron had ousted former mayor Ernie Troiano, a Trump acolyte, who was awarded a VIP ticket to the hoopla. The mayor assumes he was not invited because he believes the Republicans should be footing the bill for this over-the-top partisan pep rally; the price tag still remains unknown.
STATEWIDE – With the Super Bowl just days away, the big question remains: What's on the menu? A company has done a clever Google study, showing that the cocktail weeny is the most searchable Google item for the big game, followed by the tried-and-true chicken wing. The company even breaks down the preferred food by state, begging the question about what is the most popular item in New Jersey. (Insert drum roll here.) It is gloriously-delicious baked nachos. Meanwhile, New York's top preference is loaded potato skins, Pennsylvania prefers hot cheese dip and Ohio desires "party pinwheels" (look it up yourself). Of course, things vary across our very diverse country, with Alaskans preferring beer cheese dip, while Oklahomans want "pigs in the blanket," always a nice choice. Check out the all-important map.
BRIEFING BREATHER: On Good Friday in 1930, the BBC reported, "There is no news." Instead, they played piano music.
NEWARK – Here's a novel idea: health insurance companies entering the drug-making business. That's just what Horizon Blue Cross Blue Shield of New Jersey, the state's largest insurance company, is doing. It's teaming up with a nonprofit drugmaker and several other Blue Cross Blue Shield plans across the country to manufacture certain generic drugs, NJ Spotlight reports. "Prescription drug spending is the single biggest driver of the higher health costs facing consumers and businesses," said Horizon's president and CEO Kevin P. Conlin, adding, "we cannot and will not simply wait for others to solve this problem."
MAPLEWOOD – Bookstore? What's a bookstore? Obviously these brick-and-mortar purveyors of literature are quickly becoming an endangered species. So, it's marvelous that [words], a popular Maplewood Avenue bookstore, is now among America's best independent booksellers. Publishers Weekly just chose [words] – its trademark name – among five national finalists for "Bookstore of the Year." [words] has built an 11-year reputation for hosting 500 authors at signings and readings. Among them: Hillary Clinton, former Gov. Tom Kean, Whoopi Goldberg, actor Henry "Fonzie" Winkler; Star-Ledger crime reporter-turned-novelist Brad Parks and mystery writer Harlan Coben. [words] is competing for top honors against indie bookstores in California, Massachusetts, Oklahoma and Texas. The ultimate decision will be a real page-turner.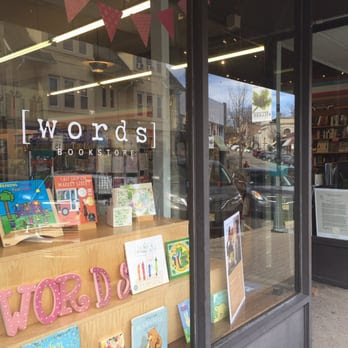 RED BANK – And now some pointless gossip. Weeks before a decrepit-looking Harvey Weinstein went on trial for sex crimes, the fallen movie mogul was kicking back here at the Molly Pitcher Inn. To relax, Weinstein, 67, ordered plenty of room service during his after-Christmas stay. He was seen in the lobby and hallways (not shuffling behind a walker). He got photographed wolfing down ice cream sundaes, two at a time, in the hotel dining room. And the Hollywood Reporter now says Weinstein and his companion, a 30-year-old starlet, got busy "stinking up" his suite with marijuana smoke. The odors were so pungent that the hotel reportedly slapped him at check-out with hefty extra charges for room damages. Weinstein's spokesperson says her boss only smoked a couple of cigarettes, but stopped after being told he was in a non-smoking suite. Now you know.
IN OTHER IMPORTANT NEWS
WAUKESHA, WI – It's unclear which hot-dogger is driving the Oscar Meyer Weinermobile these days, but local cops are not impressed by such celebrity. Sheriff's officers pulled over the 27-foot vehicle on Monday for not complying with the "Move Over Law," which everyone in Wisconsin obviously knows is stipulated in the 2001 statute of Wisconsin Act 15, 346.072. The Weinermobile didn't move to the side of the road when emergency lights were clearly – and indisputably – flashing in red, blue and amber. A Waukesha County officer then pulled it over (license and relish, please), administered a tongue lashing to the driver and sent the Weinermobile on its way. This state statute, obviously, is no bologna.
THIS DAY IN HISTORY
It was this day in 2002 that we first learned the term "Axis of Evil," thanks to a speechwriter who put together the State of the Union speech for President George W. Bush.
WORD OF THE DAY
Pointillistic – [poyn-tə-LISS-tik] – adjective
Definition: Composed of many discrete details or parts
Example: This morning's newsletter is a pointillistic perspective of life in New Jersey.
WIT OF THE DAY
"Opportunity is missed by most people because it is dressed in overalls and looks like work."
― Thomas Edison
TODAY'S TRUMPISM
"More people are working in New Jersey than ever before."
- Donald J. Trump
WEATHER IN A WORD
Brightening
THE NEW 60
A Jaffe Briefing Exclusive
by Andy Landorf & John Colquhoun