WAYNE - Honey! Cancel our Aug. 9th anniversary dinner! I've got other plans! That's the night you can join this bozo and scores of others at "Lace," a Wayne "gentleman's club" where America's favorite tramp - Stormy Daniels - will strip live and in person. Stop at the bank, trade in your wad of 20s for stacks of singles. Make sure to slather on Drakkar and get ready for a shameless cover charge, overpriced beer, and a chance to buy your very own #TeamStormy T-shirt. In exchange, perhaps you will get a disinterested side glance from the 39-year-old stripper who is inexplicably a household name. And, like our favorite President, expect to get screwed.
STATEWIDE - Shop at Annie Sez lately? Of course not, one of the main reasons why this 44-year-old clothing chain is shuttering its doors on a highway near you. The Bergen Record reports all the Annie Sez stores in New Jersey will close or become part of the Mandee chain. Company officials say the "Mandee's concept" is working so much better than the Annie Sez concept, although it is thoroughly unclear what the difference is. In any case, bid adieu to Annie Sez, which is vanishing from our malls, just like Chess King, Today's Man, Merry-Go-Round, Fashion Bug, The Limited, etc.
NUTLEY - Annie who? That is the disinterested question of Ralph Lauren, moving his Lyndhurst support services to the former 115-acre Hoffman-LaRoche campus, rather than High Point, NC. The local move means that more than 500 jobs will stay in the Garden State, plus Ralph Lauren promises to add 250 more jobs next year when its new facility is up and running. The state Economic Development Authority sweetened the deal with a $3.3 million tax break over the next decade. That could pay for one of Ralph Lauren's glossy spreads in GQ.
CLIFTON - To avoid trouble, cut and run. Even better, scoop up $325 million as you flee out the door. That's apparently what Clifton-based Trendy Management has done. The Jersey Journal says this mega-landlord has closed deals with four deep-pocket buyers to unload 118 rental properties - or 2,137 apartments - in Jersey City, West New York, North Bergen, Guttenberg and Union City. Trendy, once called Riverside Management, came under fire last year and in 2015 for scores of building code and repair violations. Well, that's somebody else's problem now.
SOUTH BRUNSWICK - Strapped for cash, but forgot your PIN number? Making off with the ATM machine probably is not the best solution. But, it is what two guys did last weekend at a Route 1 gas station after it closed for the night. Surveillance video shows the pair hauling the ATM out of the Raceway station's lobby at 2:37 am Saturday, putting it in a van and driving off. Workers finally phoned police at 10 p.m. to report the missing machine. And that, NJ 101.5 says, has detectives rather curious why it took them nearly 20 hours.
EWING - The very short career of a 25-year-old English teacher is over, with Ewing school officials firing her and banning her from school grounds. NJ.com reports she kissed a 17-year-old boy on the lips in her classroom, sent him nude photos and asked for sex. Maybe he got high-fives from some other teenage boys, but police say her conduct "debauched the morals" of this teen. She now faces three counts of endangering his welfare.


IN THE MEDIA
CAMDEN - Some scrappy local journalism has returned to the city,where TAPInto Camden secured police body cam footage in the arrest of former Assemblyman Arthur Barclay, charged with simple assault. According to the video, the lawmaker told police he was defending himself from the woman he was living with when he accidentally hit her in the face. As Barclay awaits a July 20 municipal court date on the charges, the video helps explain how a relationship gone south apparently led to his prompt resignation from the state Legislature. See it all here.
IN OTHER IMPORTANT NEWS
MIAMI BEACH - A local homeless man has no arms, but that didn't stop him from stabbing another guy with a pair of scissors. The suspect - let's call him "Edward Scissorfeet" - was able to use his feet to take hold of the weapon, stabbing a 22-year-old Chicago man twice before fleeing on foot Tuesday. Cops were able to bust the er, unarmed guy, who claimed self defense. The suspect says he was just a street artist and was provoked. Boy, you really got to hand it to him.
THIS DAY IN HISTORY
It was this day in 1987 that the first Soviet delegation arrives in Israel in 20 years, hoping someone remembers how to make a decent borscht.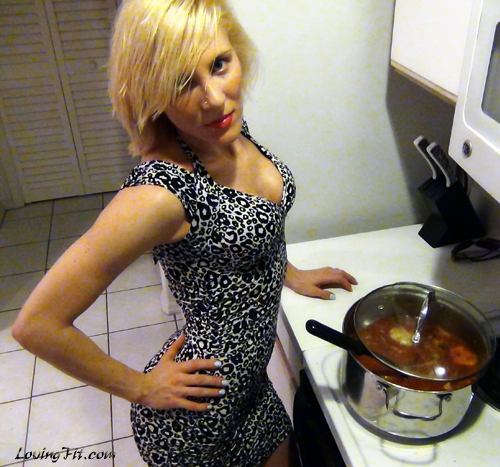 WORD OF THE DAY
Solecist - [SOWL-ə-sisst] - noun
Definition: A person with awful manners or chronic bad taste
Example: You're actually serving me peanut butter on an onion bagel, you crazy solecist?
WEATHER IN A WORD
Anticyclone
THE NEW 60
a Jaffe Briefing exclusive
by Andy Landorf & John Colquhoun