OUR TAKE ON THE NEWS IN NEW JERSEY
ON THE CAMPAIGN TRAIL - While the Democrats certainly like their chances this fall to win back the governor's office, some are expressing concern about a ridiculous landslide victory. If you recall the 2012 election, Gov. Chris Christie needed to say and do very little to win re-election. There was little, if any, substantial debate that campaign season about how to repair New Jersey; you can see the obvious results over the last three-plus years of absence and wasted opportunity. Phil Murphy is leading Kim Guadagno by 27 points, according to a Monmouth University poll released yesterday. Let's hope for a smart campaign, with robust debate of viable solutions, as opposed to remaining mum and non-controversial until election day.
ACROSS THE POND - If you truly miss those sweater vests, jump the next plane to the United Kingdom. That's where you will find a pontificating former Gov. Jon Corzine, teaching college classes through Saturday to Fairleigh Dickinson University students at its Wroxton campus. Corzine - who always looked more like a professor than a financial and political mastermind - is talking about global issues and causes like economics and public policy of youth homelessness, the Observer reports. The course runs through Saturday. The former governor, while controversial, has a wealth of knowledge; good to see some of it being imparted to traveling Jersey students. Hope he comes back to our shores for the fall semester.
IN THE POND - In probably one of the most important stories of this century, yet oddly appearing here after summer filler about a former governor teaching classes in England, it looks as if 100 New Jersey communities will be regularly under water by 2100. The Record reports rising sea levels will create chronic flooding in New Jersey in the Meadowlands and at the Jersey Shore, according to the Union of Concerned Scientists. Why care? Well, it all is set to begin around 2035, when most of us will still be around and expect oceanfront views at least east of the Parkway.
EAST BRUNSWICK - Political winds can shift on a dime. That's what happened when Councilman Jim Wendell made the leap from lifelong Republican to shiny new Democrat, shifting the Town Council's balance of power. Wendell, who ran unsuccessfully for mayor on the GOP ticket last fall, didn't just switch parties this week. TAPinto says Wendell parachuted into his new camp with full-throated re-election endorsements for Democratic Freeholders Charles Tomaro and Leslie Koppel and for the 18th District Legislative delegation. And he picked up some political brownie points too.
IN OTHER IMPORTANT NEWS
BISMARCK, N.D. - While Gov. Chris Christie says you need to win the highest office in the state to get access to the sprawling beach house, there's another way to get into the governor's residence - at least in North Dakota. That state is willing to part with the 10,000-square-foot governor's home, but you gotta be willing to pay upwards of $250,000 to haul it away. North Dakota is building a $5 million mansion for its First Family, designed to dazzle visitors, on the site of the current home, a butt-ugly, leaky, prairie-style brick house. It could all be yours, including the lead paint, mold and asbestos. Just get it out by September.


AT THE BAR - President Trump is apparently driving foreigners to drink. A Mexican brewery just released a heady craft beer, portraying our Tweeter-in-Chief on its label as a sombrero-wearing, gun-slinging mariachi musician. A Ukrainian brewery now sells a high-alcohol lager called "Trump," with a mischievous Vladimir Putin in a red ball cap on its label. Then, there's Toronto's Northern Maverick brewery's "Fake News Ale," described as "full-bodied with a big foamy head." Even Slovenian vintners are cashing in on Melania with a limited edition "First Lady" wine. Good to see the First Family stimulate the world economy.
THIS DAY IN HISTORY
It was a bitchin' day in 1985, with the biggest rock concert and charity event in history. About 1.5 billion people worldwide watched Live Aid. It was a star-studded, pre-Internet 1980s dream, with Sting, Madonna, Sade, Dire Straits, Wham and Phil Collins appearing both at Wembley Stadium in London and at JFK in Philadelphia thanks to a transatlantic flight on the Concorde. Many other greats performed (and are still somehow performing), like The Who, Elton John, Mick Jagger, Paul McCartney, Bob Dylan and Black Sabbath. Together, they raised $50 million for Ethiopian famine relief.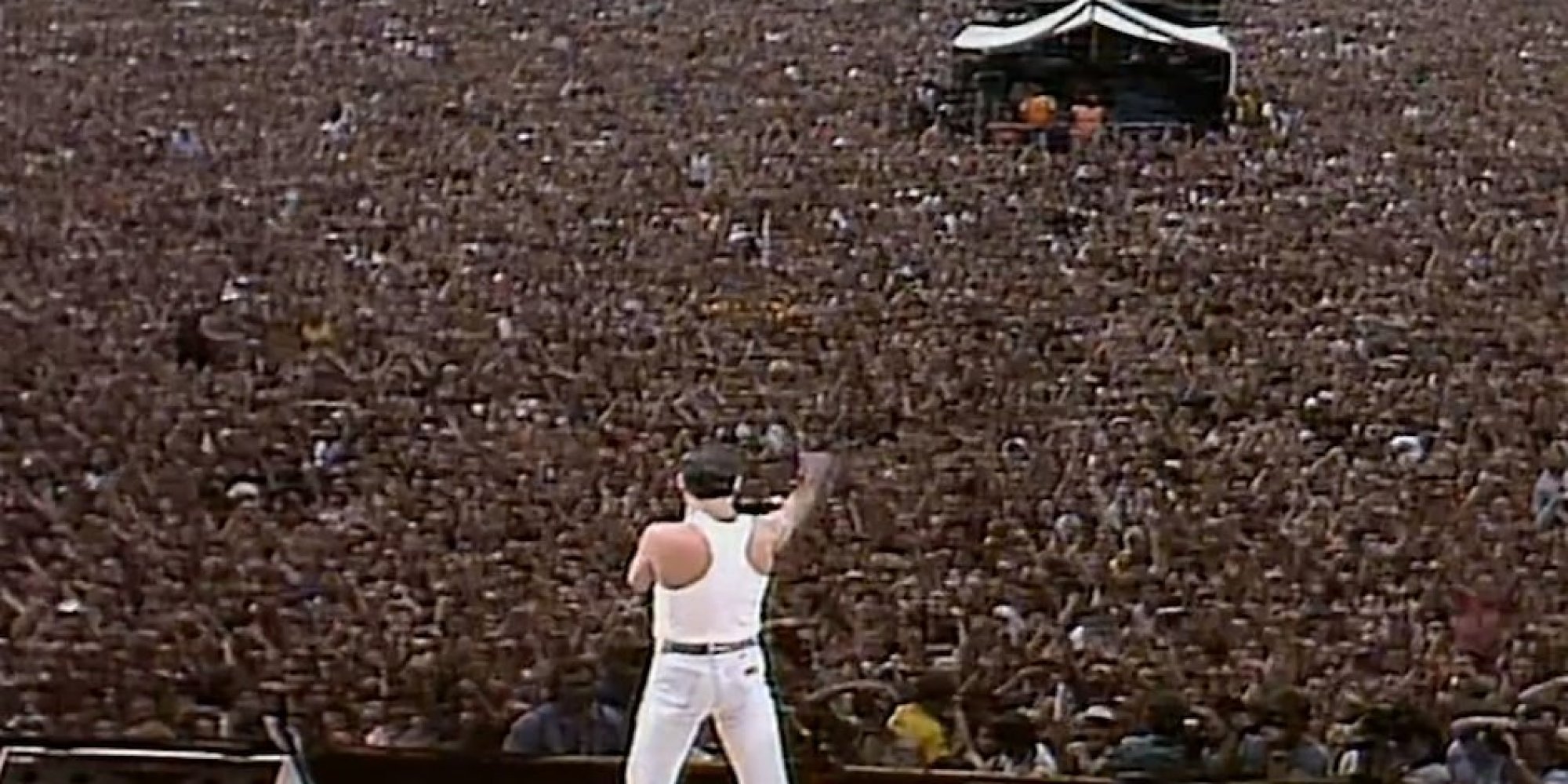 WORD OF THE DAY
Meme - [MEEM] - noun
Definition: An amusing or interesting item (such as a captioned picture or video) or genre of items that is spread widely, especially through social media.
Example: Now Grandma knows what a meme is.
WEATHER IN A WORD
Sticky