TRENTON - Sure, there's always pressure to find material to gab aboutfor four hours of daily talk radio. But, according to Gov. Phil Murphy, that doesn't mean you refer to the state's Sikh attorney general as "turban man." The head honchos at NJ 101.5 clearly agree, removing "The Dennis & Judi" show from the air until further notice. Murphy referred to the remarks as "abhorrent and xenophobic." Other daily radio hosts would certainly agree, taking callers to examine and reexamine. Lines are open now.
PITTSGROVE - Don't mess with this lady, able to fend off a crazy, rabid fox by strangling it with her bare hands. The 52-year-old fox murderer tells NJ.comthat she had no other choice on July 18, when she heard something rustling in the backyard bushes. The fox sprung out, biting her multiple times on the leg. She tried to flee back into her house, with the animal still clamped down on her bleeding leg. Time for action, she thought, grabbing the fox's snout with one hand and the fox's neck with the other. She choked that thing good and dead. And that, dear readers, is how you handle rabid animals in the sticks of Salem County.
PRINCETON - School officials here may need lessons in how to artfully pitch a looming tax increase. Saying stuff like we "tried to be fiscally responsible" doesn't sound all that persuasive while dangling a $130 million bond package before voters. The district hopes to build a new administration building and a new school; while sprucing up and adding classrooms at others. Repaying all that debt, the Princeton Planet reports, would steadily swell tax bills by $750, on average, over the next three years. The school board president's talking points: "You don't get anything free in this world, but we've done a pretty good job minimizing costs." And: "I know it's dangerous to say something is not expensive ... but it's just not a lot of money." Hmm, let's see if voters agree on Election Day.
ON THE AIRWAVES - Unclear if Senate President Steve Sweeney will ever return as a guest to the Fox Business Network, after a contentious interview with a host who also happens to be a New Jersey taxpayer. Politicoreports Sweeney went on the air yesterday to hype his recommendations next week to control the cost of state government. There were plenty of loaded questions from aggressive host Stuart Varney, claiming he is a "prisoner" of the state. (Really?) "I am a resident of New Jersey. I've been there for nearly 40 years. You're going to raise my taxes and you won't let me leave," Varney told Sweeney. "I'm a prisoner." Lots more hyperbole and misinformation then flowed from this guy, with a barrage of questions for those blood-thirsty viewers of Fox Business Network. Sweeney's response? "There's a lot of fixes that have to happen. New Jersey is a great state. You know it, you live there. That's why I live there. But we need to fix it. It's too expensive."
IN THE MEDIA
NEW YORK - Social media remains abuzz over the bloody massacre at the Daily News, which is gutting its newsroom to desperately stay afloat. Laid-off and ticked-off reporters are starting to do the math, and it's damn frightening. There's a $15 million severance payment that the newspaper owner, Tronc, is doling out to its former chairman Michael Ferro, who bought the paper last September for an entire dollar. Tweets the Daily Beast: "By my back-of-the-napkin math, you could pay all of the people fired by The NY Daily News for 2-3 years for the $15 million pocketed by Tronc chief thief Michael Ferro." Meanwhile, former Daily News staff is getting 90 days severance - just as long as they don't accept a job elsewhere during that time. And that's today's example of the rich getting richer.


IN OTHER IMPORTANT NEWS
WASHINGTON - Ever wonder why lizards don't fly out of trees in high wind? Of course you do. And now we have the answer, courtesy of Harvard researchers who used high-powered leaf blowers to see how long 47 Caribbean critters could hold on to a wooden rod. Researchers began by blasting typical tropical-force winds at 102 mph; the lizards hung on. But then the researchers cranked those babies up to 108 mph. There's only so much wind these little guys can take; reptiles started flying all over the place. Researchers say, "Hey, calm the heck down," none of the lizards were harmed in this experiment, as they have big toe pads, long front limbs and short back limbs. Outside experts praised the study, especially because of the smart choice of leaf blowers, rather than lawn mowers.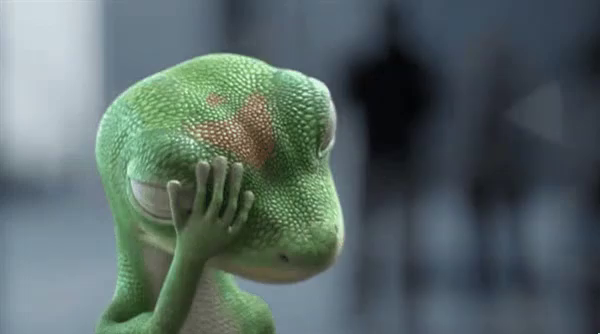 THIS DAY IN HISTORY
It was this day in 1990 that "General Hospital" aired its 7,000th episode, magically stringing along entranced daytime TV watchers for 27 years... and counting.

WORD OF THE DAY
Inchmeal - [INCH-meel] - noun
Definition: Little by little; gradually
Example: I fight my bowling average inchmeal, in a war I will never win.
WEATHER IN A WORD
Sun?