STATEWIDE - As state officials propose an official state germ for New Jersey, now is the time to see what other official things we can get. Gannettnotes the horse is the official state animal; the blueberry is the official fruit and the common blue violet is the official flower. But, Gannett asks, what about an official state dog? Research shows 13 states have an official state dog, obviously New Jersey needs one. And that's why Sen. Anthony Bucci would like to see the "Seeing Eye Dog" as our favorite four-legged friend, in honor of a non-profit in his district that has been connecting people to seeing-eye dogs since 1929. You'd have to be blind to see a problem with that.
BAYONNE - The next time you try to rob a bank, some friendly advice:If you give the teller your handwritten note demanding cash, you can't suddenly change your mind and snatch it back. Just ask the would-be bank robber who the Bayonne cops are now hunting. The Jersey Journal reports the suspect walked into a bank on Broadway on Friday afternoon, passing a note to the teller, demanding cash. As the teller was reading the note, he apparently got cold feet and grabbed it back. Then, the suspect said, he was interested in opening an account and met with another bank employee to learn all about the many exciting money markets, CDs and other quality bank products at this particular branch. But he didn't have ID. By this time, word was getting around the bank about the attempted heist, with one bank employee escorting the would-be robber out the door.
WASHINGTON - Remember forking over $175 for a used Econ 101 textbook in college? It looks like there could finally be a solution to forcing students to drop thousands of dollars on books that they may or may not ever crack before trying to sell them back to the bookstore as "used." With many students rolling the dice, and forgoing the purchase of a book or two, Warren County Community College is offering a new option. School officials see it like Netflix, with students buying a subscription that gives them access to every textbook in its domain. And expect plenty of binging come finals.
STATEWIDE - "Free college" has been a top political talking point these days among progressives, and it looks like New Jersey is gingerly taking one step forward. Politico reports the Murphy Administration will be launching a tuition-free college initiative today for low-income students. All 19 county colleges are encouraged to apply for the pilot, footing the tuition and fees for families who earn less than $45,000 a year and who enroll in six or more credits by next spring. There's a $25 million pot for this, with the hopes it is fully maximized.
PERTH AMBOY - Gov. Phil Murphy is away and the state Legislature is on recess. So what is a state legislator to do? How about throw a community-wide ice cream party? Join Assemblywoman Yvonne Lopez on Friday, from 4-6 p.m., at the Perth Amboy Marina on Front Street, as part of the 300th anniversary of the city's charter. Get in line for the ice cream truck, and stick around for the face painting.


IN OTHER IMPORTANT NEWS
SOMERVILLE, Mass. - In what we can guess will be the premise for the next reality show - perhaps dubbed "Violin Wars" - a local pawn shop bought an instrument for $50, with no idea it is worth 5,000 times that amount. Yup, it's true, reports WFXT-TV, noting a new employee at the LBC Boutique and Loan in Somerville had zero clue when he threw 50 bucks at a Ferdinando Gagliano violin. He also didn't know it was handcrafted in 1759, and now worth a cool quarter million. The store manager, fiddling with the Internet, was amazed to learn that just the bow could sell for up to $18,000. Unfortunately, the riches were short-lived for this pawn shop, as cops learned the violin was stolen during a recent house break-in and has since been returned to its rightful owner. No strings attached.
THIS DAY IN HISTORY
It was this day in 2013 that the Super PAC known as "Ready for Hillary" announced it raised more than $1 million, mostly from Obama supporters. It's an itty-bitty start, as Clinton ultimately spent more than $1 billion in her failed attempt for the Presidency.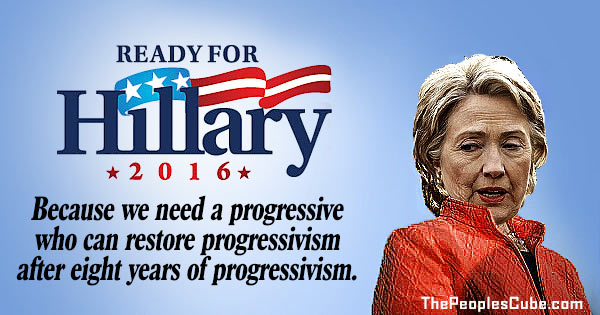 WORD OF THE DAY
Tempestuous - [tem-PESS-choo-əs] - noun
Definition: Of, relating to, or resembling a violent storm
Example: With the governor away on vacation, expect New Jersey politics to be less than tempestuous over the next week or so.
WEATHER IN A WORD
Beachy
THE NEW 60
a Jaffe Briefing exclusive
by Andy Landorf & John Colquhoun