ON THE CAMPAIGN TRAIL - It looks like Republicans aspiring for federal office have found a talking point to slam Democrats with: the new, $37.4 billion state budget under Democratic Gov. Phil Murphy. It has millions in tax increases, NJ.com reports, and those Republicans running for Congress want to show New Jersey voters how reckless those tax-crazy Democrats can be. Sounds good, except that Congressional candidates have nothing to do with the state budget. Rather they deal with federal stuff, like a national budget that has ballooned to $21 trillion in debt. But they are eager to fend off Democratic opponents in a heavily Democratic state who keep connecting them to the daily shenanigans of President Trump. One example: Bob Hugin, the unknown Republican running against Democratic Sen. Bob Menendez, is now talking about a "Murphy-Menendez tax hike agenda." Expect to hear much, much more about this "agenda" after Labor Day.
TRENTON - Notice that you aren't stoned? (Well, at least not legally.) That's because the state Legislature failed to act on a legalization bill before the state budget was adopted. There's no anticipated revenue from legal recreational marijuana sales in the fiscal '19 plan. But it looks like the state Legislature will still be chipping away at a bill over the next few months, with Senate President Stephen Sweeney saying "we are rounding the corner on marijuana," the APreports. No rush; bongs always make for great stocking stuffers.
STATEWIDE - If you are locked in a local New Jersey jail, chances are you are "lovin' it." That's because an informal poll of local police departments shows that many prisoners are fed McDonald's as they await transport to the county lock-up. NJ.com reports that cities like New Brunswick, Atlantic City, Paterson and Trenton opt for the Dollar Menu at the golden arches to feed their jailed masses. Others, like East Orange, Bayonne and Elizabeth, choose to offer their imprisoned guests some local culinary flair, courtesy of diners with municipal contracts. Others, like Toms River, can be a bit chintzy, throwing "Hot Pockets" in the microwave and calling it a meal. The worst may be Jersey City, where city officials say their prisoners are shipped off to the Hudson County jail so quickly that there's no time to host a lovely meal.
CAMDEN - Million dollar 'slip-and-fall' lawsuits are as common as, say, a passing cloud. But, in this case, the plaintiff happens to be the county's top Superior Court judge. Assignment Judge Deborah Silverman Katz has given formal notice to this city, its parking authority, and county officials that she's filing a $1 million lawsuit for her broken bones and other injuries suffered on May 25. TAPinto Camden says the judge tumbled over something metal jutting from a South 3rd Street sidewalk during her lunchtime stroll with plenty of eyewitnesses. The 54-year-old jurist was Camden County's legal counsel before becoming a judge in 2008. Odds are, she knows a thing or two about these kinds of lawsuits.
SPRING LAKE - Better hurry if you dream of getting hitched on the local beach. Come November, this shore town is throwing a wet blanket on all those beach and boardwalk weddings. Apparently too many love birds are taking advantage of Spring Lake's liberal "no-permit" wedding policy. The borough administrator tells the Asbury Park Press that wedding parties clog the boardwalk, hog two gazebos and roust beach-goers who are not exactly ga-ga over celebrating their love. Officials considered pricey permits or making wedding guests buy beach badges, like other shore towns do. But, the administrator says "it was just easier not to." So, bounce those brides to Belmar.


IN OTHER IMPORTANT NEWS
LANGHORNE, Pa. - Here's something you'll never see in New Jersey:an actual, real-life tax refund, courtesy of your local town council. In Langhorne, where township officials discovered they just have too much darn money, checks of $68 have been mailed out to 14,361 property owners. Why? Well, in Pennsylvania and in other places, local officials are regularly able to keep down expenses while aggressively going after tax cheats. And...Voila! A $1 million surplus for Langhorne, divided evenly among property taxpayers, reports the Bucks County Courier.
THIS DAY IN HISTORY
Native Americans were all the rage on this day on 1932, when both the Washington Redskins and the Boston Braves were founded.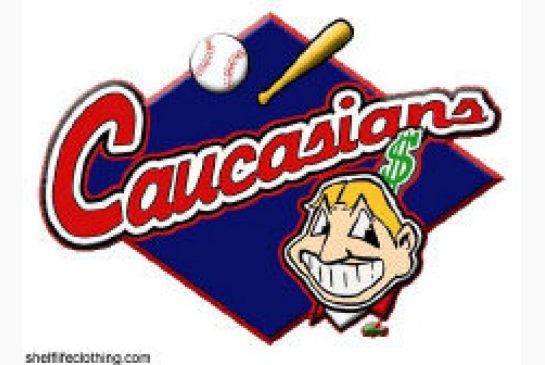 WORD OF THE DAY
Lucubration - [loo-kyə-BRAY-shən] - noun
Definition: Intense study
Example: Figure there was plenty of lucubration in Langhorne before they cut those checks.
WEATHER IN A WORD
Beauty
THE NEW 60
a Jaffe Briefing exclusive
by Andy Landorf & John Colquhoun