STATEWIDE - It is hands-down the most important news of the day, and perhaps the entire week. Hold onto your hats as we report - prepare yourself, here - that today is National Donut Day! And what does that mean for you? Free donuts, of course, you silly. National Donut Day is a real thing, compared to all these fabricated holidays to push merchandise or political agendas. National Donut Day's storied history stems back to World War I, created by the Salvation Army in 1938 to commemorate the spiritual and emotional care provided to U.S. troops. These "Donut Lassies" gave soldiers clothes, supplies and plenty of delicious donuts during the Great War, 1914-18.
So what does this all mean to you? Check out these specials, as you, um, celebrate World War I veterans:
Dunkin Donuts - get a "classic" donut with any beverage

Krispy Kreme - any free donut of your choice

Duck Donuts - a free "classic" awaits. We're talking bare, cinnamon sugar or powdered sugar

Papa John's - online orders come with a free bag of 10 carmel donut holes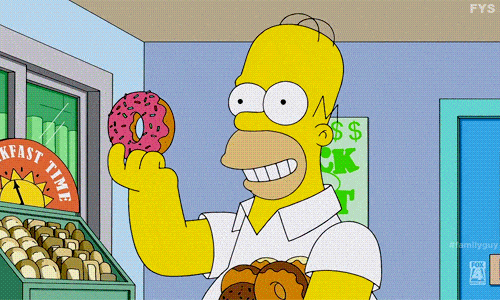 OCEAN TOWNSHIP - Out of hand? Really, feel free to pick your favorite lede in the story of a Tinton Falls man caught masturbating while checking out the fine ladies at the Seaview Square Shopping Plaza. Police say one victim was sitting in her car, about to head into the gym on May 24, when she caught the 20-year-old suspect leering at her, NJ 101.5 reports. She figured, "You know, why don't I just park in another space to get away from this weirdo?" That's when she caught him in the act, with everything exposed down under. Cops arrested him, setting the stage for a fascinating municipal court hearing. Hopefully he gets a hold of himself.
BAYONNE - Helpful Hint #1 for would-be thieves: Don't drive like a maniac after pulling a heist. Don't be like the 47-year-old city man arrested Tuesday after cops saw his vehicle nearly hit a parked car. Hint #2: Don't keep any ill-gotten gains in plain sight, like the boxes of sandwiches, liquor bottles, beer cans and sports drinks stamped "Bayonne Golf Club," that officers say were on this guy's car seats. NJ Advance Media says it didn't take long for police to confirm that $4,360 worth of refreshments were swiped from the club. Now, this fellow faces a host of criminal charges. Hint #3: If you absolutely must steal from a golf course, head to Trump National in Bedminster, where the stolen swag has higher resale.
BRIELLE - Bewildered beach-goers in Bordeaux, France, probably wonder where the heck Brielle might be? Sounds kinda French, oui? Their curiosity was piqued by an ocean-battered sign for Jersey Shore realtor, Diane Turton that recently washed ashore. A real estate agency manager tells NJ Advance Media that Superstorm Sandy swept away that double-sided sign from an ooh-la-la Brielle home near the Manasquan River. The agency's Facebook post on Wednesday says the fact that the broken, but still readable, sign made a 4,000-mile Atlantic Ocean trek just "proves" it is a "global real estate company."
ON THE ROAD - Lots of big transportation news. NJ.com reports that the Pulaski Skyway will finally, finally reopen, after four years of white-knuckle driving, following a $1 billion rehab that caused even more mega-traffic. And, in other news, the most famous bridge you have never heard of - the Portal Bridge - will be getting an overhaul, WNYC reports. It is a 107-year-old swing span bridge - the pride of President William Howard Taft - that magically ensures hundreds of NYC-bound trains arrive, eventually. Replacement is mercifully underway, the first phase of the $30 billion Gateway project that will finally drag New Jersey infrastructure into the current century.
IN OTHER IMPORTANT NEWS
STONY POINT, N.Y. - So, to get rid of homework, we just needed to write a letter to the school board? Apparently, that's doing the trick here, where two fifth-graders decided to officially petition school officials to ditch homework. The school board - rather than laughing uproariously and crumpling the request in a little ball - is actually considering the request, NBC reports. School officials are rethinking homework and how it could be more beneficial for students. Under some policies being thrown around, parents would have to specifically ask the school to give homework. A new plan will be ready to go for next school year, making these two kids the instant heroes of their Stony Point lunch table.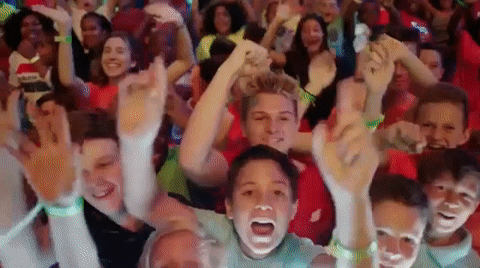 THIS DAY IN HISTORY
Can't seem to get off the couch? Is a bag of potato chips propped precariously on your beer gut? Then you don't want to hear about this day in 2015, when 92-year-old Harriette Thompson became the oldest person to finish a marathon.
WORD OF THE DAY
Arrogate - [AIR-ə-gayt] - verb
Definition: To claim or seize without justification
Example: The Stony Point lunch table is far from a democracy: it's a reign of terror, angst and mall fashions, where popularity is arrogated and then ruthlessly enforced.
WEATHER IN A WORD
Muggy