ATLANTIC CITY - Call us prudes, questioning why the Hard Rock Casino needs to have a strip club. Sure, "Scores" will be super high-end, with the typical bachelor party-set willing to drop a few thousands bucks for "bottle service" and other titillating entertainment that's sure to leave them wanting more. But, strip clubs harken back to the dark Trump years, with a desperate and seedy money-grab as the main business plan. When many think "strip clubs," they envision Route 1 in Elizabeth or other aging corridors eager for business. It just doesn't seem to fit with the new, family-friendly, high-end vision many people hope Atlantic City can become. But, let's see how it's all presented, when the Hard Rock opens June 28.
STATEWIDE - With zero context of what happens in other states, we probably should be fuming that all these former public servants are reaping more than $150,000 a year in pensions. NJ 101.5 lists 50 such people drawing the big bucks, with 3,000 or so pensioners earning six figures from the state's struggling pension system. Did they earn it over their lengthy careers in public service? Likely so. But NJ 101.5 is listing all their names and pension amounts on its website, and letting you decide the degree of outrage.
ASBURY PARK - If you must steal empty beer kegs, at least refill and sell them for a few bucks, perhaps to clueless college kids. Don't be like the 35-year-old Neptune City man now accused of swiping 38 empty beer kegs, worth $5,700, from behind Portia Pizza over the past few months. Police tell the Asbury Park Press the former pizzeria worker sold most of the stainless steel kegs to a scrap yard for a pittance. C'mon man. Detectives charged the guy with theft.
NORTH PLAINFIELD - Another day, more defecation. As the Kenilworth schools superintendent is set to appear in municipal court on June 12 for charges of routinely crapping on the Holmdel High track, there's another pile to deal with. Surveillance at two North Plainfield homes shows a man pooping in the early hours of last Sunday morning in a driveway, NJ 101.5 reports. Apparently, he was taking a break from burglarizing cars. This is fast becoming the number two issue in New Jersey.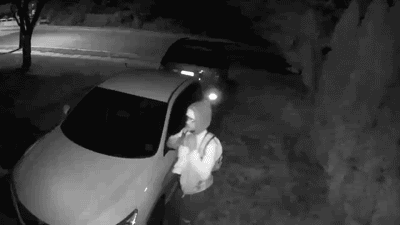 STATEWIDE - Town councils across New Jersey are continually votingfor local bans on the sale of recreational marijuana. NJ.com has been keeping track, showing more than two dozen towns have said "No Way," with Mahwah becoming the latest. It doesn't really matter if these suburban towns adopt such resolutions, as it seems the pot business is best for tourism towns. Atlantic City loves the idea, as well as Asbury Park, Jersey City, etc. The key, it seems, is to create "adult-only zones," with great restaurants and bars mixing with marijuana and sports betting. So what if Carlstadt or Manville or Garfield vote these bans? No one is exactly clamoring to visit these places, anyway.


IN OTHER IMPORTANT NEWS
MONTPELIER, VT - Apparently, Vermont is not just a place to wear plaid, hold a never-ending garage sale on your front lawn and guzzle can after can of beer. You can actually be a resident there, says Gov. Phil Scott. And to prove it, the state will pay people up to $10,000 to move up north. You just need to be employed by an out-of-state business, who is willing to allow you to work remotely from Vermont. This grand experiment is on a first-come, first-served basis, with $500,000 budgeted to woo the masses. The hope is these remote workers will fall madly in love with Vermont, and decide to stay there permanently, fueling a new workforce.
BRISTOL, VT - And, in yet more Vermont news, the newest candidate for governor doesn't drive; he can't vote, and needs a signed permission slip to visit the local museum with his classmates. After all, Ethan Sonneborn is only 14. Yet, the Secretary of State just certified this middle-schooler has enough petition signatures (530 to be exact) to run in August's primary, one of three Democrats hoping to replace the great Gov. Scott. The Burlington Free Press says Ethan tossed his bookbag into the race after learning two civics lessons: Vermont candidates do not have to be registered voters, and Vermont and Kansas are the only states with no age limits to serve as governor. Adults in the Statehouse are now scrambling to close those loopholes... desperately trying to be smarter than an eighth-grader.
THIS DAY IN HISTORY
It was this day in 1974 that the Cleveland Indians hosted their first and last "10 Cent Beer Night," as drunken fans stumbled onto the field, forcing their team to forfeit to the Rangers with the score tied 5-5 in the ninth inning.
WORD OF THE DAY
Opportune - [ah-pər-TOON] - adjective
Definition: Occurring at an appropriate time
Example: We hope this morning's Jaffe Briefing arrived in your inbox at an opportune time.
WEATHER IN A WORD
Pleasant