NEW BRUNSWICK – If there is ever a moment for inspiration, the moment is now. And if you want inspiration, yeah, we are still talking about the Rutgers basketball team. But we are digging deep this morning. Extra deep. We are going back to the 1967 NIT tournament and its star, Jim Valvano, who went on the be named "Senior Athlete of the Year" at Rutgers in 1967 and then became the RU freshman coach following graduation. His coaching career skyrocketed from there, as many of us college basketball nuts know. Jimmy V died of cancer in 1993. Here was his last public speech, March 4, 1993, still inspiring, still teaching. His message: "Don't Give Up…Don't Ever Give Up."
STATEWIDE – It's Monday morning. You are home. Your kids are home. (Help?) Yes, welcome to the latest chapter of this horror story called "The New Normal," starring you and your kids asking for the fourth glass of juice this half-hour. It won't be getting better, as you are aware, as Gov. Phil Murphy will be announcing today that he is shutting down all the state's K-12 schools until further notice. NJ.com notes 602 of the 672 public school districts have already shuttered so this mandate is not earth shattering. But the big news is how we, as responsible adults and all, will handle the one-on-one education of more than 1 million kids who think this is just one, big, huge snow day. How fun.
STATEWIDE – Now, things are serious. Starbucks is no longer allowing us to sit in any of their coffee shops for hours on end, using up a table and Wi-Fi data, as we nurse a small, drip coffee. That's right, Starbucks across New Jersey are now moving to a "to-go" model - as in, you get your drink and then have to actually go. What a weird, foreign concept. You also can't use your own personal cup or in-store mugs and glassware. Meanwhile, the Starbucks stores in high-traffic areas, like colleges and malls where people can linger for days on end, are being closed for the foreseeable future and thoroughly cleaned.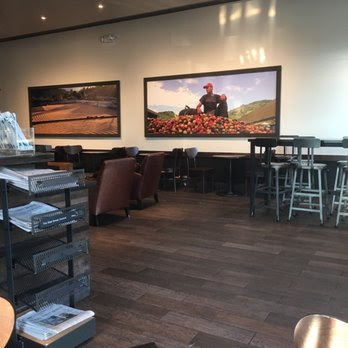 BRIEFING BREATHER: Ants, when drunk, always fall over to the right.
STATEWIDE – Potholes loom large for New Jersey drivers; just ask their car mechanics — if they're not too busy ka-chinging all that glorious profit. But in a world with COVID-19, most New Jerseyans would probably concede that our potholed roadways are chump change in the list of pressing priorities. Still, we take our comforts where we can. So it's nice to learn, as NJ Spotlight reports, that the state Department of Transportation is revving up for the high season of pothole repair. Even though this winter has been relatively mild, fluctuating temperatures along with a lot of freezing rain have led to plenty of roadway damage. Apparently, the folks at DOT fill in more than 200,000 potholes every year. Just not the ones we drive over. Conspiracy?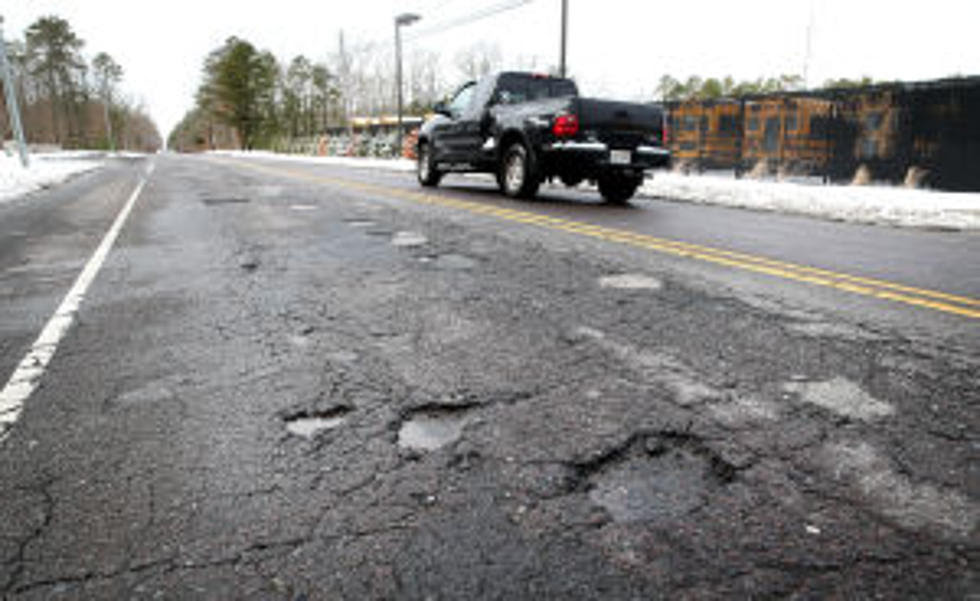 ON THE CAMPAIGN TRAIL – It's 'splitsville' for Cory Booker and Rosario Dawson, but only politically. Romantically, our popular senator and his actress girlfriend are going strong, apparently. But perhaps there was an icy chill on the living room couch as they watched last night's Biden-Sanders debate together. Dawson, you see, announced that she voted for Bernie Sanders in California's primary last week, the same day Booker publicly endorsed Joe Biden for president. Dawson's Instagram endorsement for the Vermont socialist went viral turning Booker's backing into a minor media blip. Booker and Dawson are, however, united on the value of voting. She writes: "Whoever you're supporting I hope you are doing it consciously, with heart and with a ballot. Talking about things helps, but actions speak louder than words."


NEW HANOVER – Two smugglers thought they were darn clever using drones to air-drop contraband behind the walls of a federal prison here at Fort Dix. Not clever enough. Their 'Mission Impossible' scheme went awry after a few of their drones got snagged in trees near this minimum-security prison. Guards found them, recovering pouches full of drugs, syringes, 160 cellphones, tobacco, steroids, saw blades and even bottles of "Just For Men" hair coloring. (Some convicts are insecure about their graying hair.) The Burlington County Times says the feds arrested a 38-year-old Jersey City man last Thursday, minutes after he was making another drone-drop. He and his Union City accomplice, 35, who's still at-large, are facing multiple federal smuggling charges.
IN OTHER IMPORTANT NEWS
ON THE AIRWAVES – That's great, it starts with an earthquake, birds and snakes, and .... the coronavirus? It's 33 years after the release of REM's "It's the End of the World as We Know It (And I Feel Fine)." And now – suddenly – it's back in the iTunes "Top 100." The New York Daily News reports the iconic song, which notes such cultural greats as Lenny Bruce, Leonid Brezhnev, rock critic Lester Bangs and conductor Leonard Bernstein, was at No. 54 this morning, beating the likes of Lizzo and Lady Gaga. Not bad for a song released Sept. 1, 1987 and was never, before, higher than No. 69.
THIS DAY IN HISTORY
On this day in 1995, the Dow hit a record of 4,069 - today it appears to be heading back there.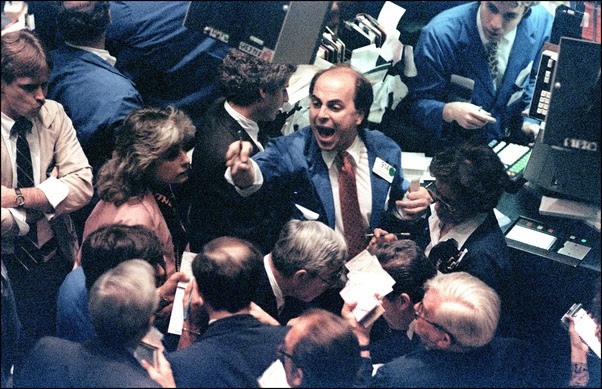 WORD OF THE DAY
Palpate – [PAL-payt] – verb
Definition: To examine by touch, especially medically
Example: My doctor had very cold fingers as he palpated my abdomen.
WIT OF THE DAY
"We sleep in separate rooms, we have dinner apart, we take separate vacations - we're doing everything we can to keep our marriage together."
- Rodney Dangerfield
TODAY'S TRUMPISM
"SOCIAL DISTANCING."
-Donald J. Trump
WEATHER IN A WORD: Chilly
THE NEW 60
A Jaffe Briefing Exclusive
by Andy Landorf & John Colquhoun