STATEWIDE – Beginning at 8 a.m. this morning, perhaps you were one of those people lining up to buy a gun. That's because – according to the U.S. Department of Homeland Security – gun stores are, once again, "essential services" in New Jersey. (Two of the most inconsistent terms ever: "Homeland Security" and "Gun Sales.") Indeed, in Trump world, we apparently all need more firearms in this time of crisis, just as we are all on our last collective nerve. So, add to your stockpile, if you wish. You just need to make an appointment first and be mindful of limited store hours, under the new, tighter federal regulations. You know, for safety and all. Or whatever.
ABERDEEN – Once upon a time - say, two weeks ago - if you saw your mayor and council dropping eggs all over your lawn, you'd probably call the cops and demand citations for littering and loitering among public officials. But these are different times, as we all know, and Aberdeen's mayor, town council and administrators will be celebrating Easter by going from neighborhood to neighborhood, dropping off eggs at participating homes. Call it egg-citing, as township officials begin hiding eggs on April 8 as an alternative to the annual Easter Egg Hunt. Children are asked to wait until after 5 p.m. to search for their eggs, as the officials will be looking for some really cool hiding places, perhaps behind that big azalea.
NOT IN NJ – The Florida tourism folks say that "Florida is for Families!" - offering "Adventure for All!" There's even adventure for people from New Jersey, now getting yanked at I-95 checkpoints and being asked by state health officials if they are from New Jersey (spit here in disgust). According to News 4 Jacksonville, New Jersey drivers are getting waved over to the side of the interstate to present their travel and contact information, following an announcement from Florida Gov. Ron DeSantis that New Jerseyans are no longer welcome. The Florida Highway Patrol is now overseeing each roadside interrogation, with more than a dozen troopers working 24/7 to rid the Sunshine State of all the damn, disease-carrying New Jerseyans eager to contaminate us all. In other news, you can plan your family vacation now at VisitFlorida.com. Just don't come.
STATEWIDE – So, uh, what happens if the number of COVID-19 cases overwhelms available medical resources? Assume that's an inevitable question, given that news outlets can't stop telling us there aren't enough hospital beds or ventilators or masks, or gloves or Jell-O, etc. Amazingly, there's some good news from the front. NJ Spotlight reports that medical ethicists, doctors and other health professionals are creating tools to ensure that resources are allocated effectively and fairly. Others are devising ways to share ventilators among numerous patients or put anesthesia equipment to work as ventilators. None of this guarantees there will be enough to go around if COVID-19 cases spike. But it does mean that you and your family will get a fair shake if you need serious medical help. Meanwhile, you know the drill: Practice social distancing, wash your hands thoroughly and often, and limit your trips to the supermarket. You're too important to risk.
BRIEFING BREATHER: France was still using the guillotine when Star Wars debuted in theaters.


HAZLET – Truck drivers rarely, if ever, get a standing ovation for doing their jobs. And certainly not in New Jersey, where they're more likely to see a fist, or at least one finger, as they truck down the Turnpike. So, trucker Chuck Small was floored when applause erupted from a line of shoppers, stretched around the outside of Route 35's Costco, as he backed his big rig up to the loading dock. His tractor-trailer, you see, was hauling precious cargo: Toilet paper. Small tells industry website TheTrucker.com that he's "never ever gotten such a warm welcome" in his three-decade career. "That must be what a celebrity goes through… I felt kind of wanted, like I'm doing something (important)." And you can't wipe that away.
AT HOME – Today is 'Quarantine-O-Ween,' a not-so-scary makeshift holiday for families needing a quirky diversion from reality. The impromptu celebration is simple: It's all about families wearing fun costumes, playing games, watching movies and sharing it all on social media under the hashtag #QuarantineOWeen. The Middlesex Borough rec director, who is proudly wearing a hippo costume today, tells NJ.com she saw mention of the "holiday" online and posted about it on the town's Facebook page: "We had over 800,000 hits on the post. It's gone as far as South Africa, so it's really gotten a great reach." Spooky.
Photo: NJ.com
IN OTHER IMPORTANT NEWS
BROOKLYN PARK, MN – If you need some incentive to adopt a dog, how about three months of free beer? Sure, it's not exactly the best beer. It's Busch, after all, some of the cheapest stuff someone ever dared to brew. But, hey, it is free, if you are one of the first 500 people who adopt or foster a dog from Midwest Animal Rescue. Busch will give you a $100 pre-paid debit card, redeemable for, say, a few kegs of thoroughly undrinkable Busch Light. But, at least you get a puppy. The promotion runs through April 25, or until 500 people claim their prize. Also, please note, you can adopt a dog and spend the $100 on a beer that actually comes with suds.
THIS DAY IN HISTORY
It was on this day in 1991 that Danny Bonaduce attacked a transvestite hooker in Phoenix.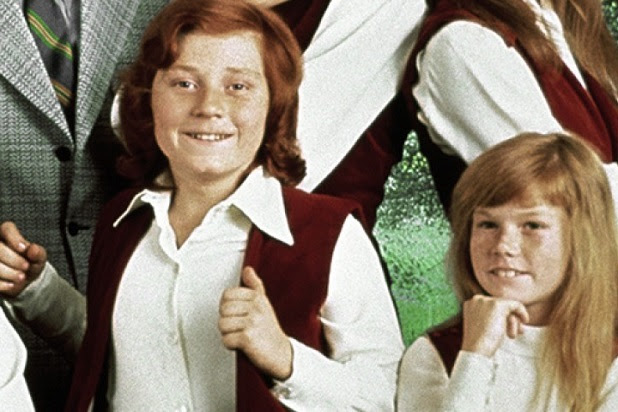 WORD OF THE DAY
Plenary – [PLEN-ə-ree] – adjective
Definition: Fully attended or constituted by all entitled to be present
Example: I was looking forward to attending the plenary session at the conference. But then it was cancelled.
WIT OF THE DAY
"Objective journalism and an opinion column are about as similar as the Bible and Playboy magazine."
- Walter Cronkite
TODAY'S TRUMPISM
"Will be interviewed by @seanhannity at 9:10 p.m. @Fox News."
-Donald J. Trump
WEATHER IN A WORD: Ho-hum
THE NEW 60
A Jaffe Briefing Exclusive
by Andy Landorf & John Colquhoun