The Jaffe Briefing will not publish from Thursday through Monday. A great Memorial Day to all!
OUR TAKE ON THE NEWS IN NEW JERSEY
SEASIDE HEIGHTS - Sex can be an almost-religious experience, but it seems a bit excessive to copulate under a statue of the Virgin Mary in a Catholic church's outdoor prayer garden. Yet, that's where a very surprised priest at Our Lady of Perpetual Help found a lustful couple yesterday afternoon. The good pastor called police, whose headquarters is right next door. The Asbury Park Press says "multiple officers raced to the scene" to catch this couple, perhaps yelling "Oh My God!" and "Sweet Jesus!" Police charged the Newark man and the Jersey City woman, both in their 40s, with lewdness. Awaiting today's bail hearing, both spent last night in jail - in separate cells - praying for a Hail Mary.
TRENTON - Lawmakers could be the toast of the town - in fact, manytowns - if they approve long-debated, long-delayed measures allowing more places to sell wine, beer and booze. With gambling and ganja on the table, why not? New Jersey towns have been shackled, since Nucky Johnson's bootlegging days, about how many liquor licenses they can sell, making them prized and costly. They're also a big revenue boost for towns. NJ 101.5 says an Assembly oversight panel has finally approved Assemblyman John Burzichelli's dusty bills to loosen those limits, allowing liquor sales in more residential areas, at old military installations, historic taverns, even farm markets. Next obvious step: allow all supermarkets to sell alcohol.
NEWARK - All eyes are back on the Newark Public Schools and the big decision on who will become the first school superintendent following many years of controversial state control. The city school board has decided on a home-grown guy, Roger Leon, who has worked for the district for 25 years. TAPInto Newark notes Leon - born and raised in Newark - has expansive experience in day-to-day operations, with a lengthy bio marking many milestones along the way to the top job. Officials chose Leon from an impressive list of finalists, underscoring that the first critical move under local control was to keep control very local.
ON CAPITOL HILL - Rep. Bonnie Watson Coleman showed she is as fed up as the rest of us, yelling out in a moment of silence in the House chambers on Monday. Coleman was simmering in her seat, as the Texas delegation was invited to the floor to mark the shooting of 10 people at Santa Fe High School. NJ 101.5 reports that Coleman yelled from het seat: "Your moment of silence doesn't save one single solitary life. Do something!" Unfortunately, the chamber was nearly empty at the moment, but the hope is that many others amplify her message.
NEWARK - New Jersey has lost a long-time treasure, with the passing of the great, acerbic Philip Roth. No attempt at clever writing can possibly do this author any justice, so we'll just sadly stick to the facts. Roth died Tuesdaynight at age 85. Roth was a proud son of the Weequahic neighborhood, growing up in a five-room apartment on Summit Avenue with only three books. The New York Times reports that Roth saw his pre-war Newark as a "vanished Eden, a place of middle-class pride, frugality, diligence and aspiration." Newark was a place where being Jewish and being American were practically indistinguishable. Speaking of his father, an insurance manager, in "The Facts," an autobiography, Roth said: "His repertoire has never been large: family, family, family, Newark, Newark, Newark, Jew, Jew, Jew. Somewhat like mine." Roth is best known for "Portnoy's Complaint." (Can anyone forget Alexander Portnoy, a teenager so horny that he has relations with both his baseball mitt and the family dinner?) Other masterpieces were "Goodbye, Columbus" and "American Pastoral," with Roth winning practically every literary award out there, like the Pulitzer Prize, the PEN/Faulkner Award and the National Book Award. He will forever be known as Newark's literary giant.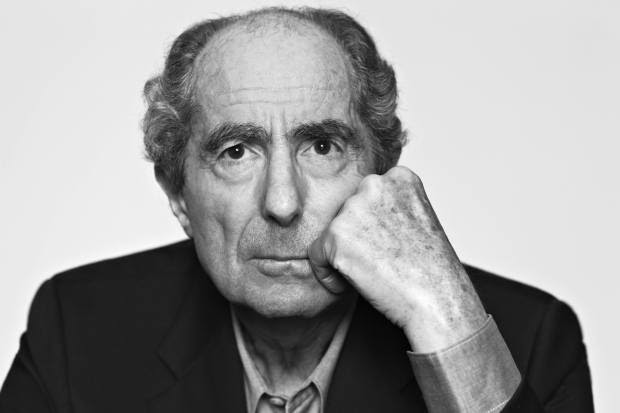 IN OTHER IMPORTANT NEWS
CHARLESTON, S.C. - Let's assume the baker working at the local supermarket didn't graduate "Summa Cum Laude." That's probably why the local Publix flatly refused to place the word "cum" on an pre-ordered cake. The Washington Post reports a proud mom ordered the cake online, with these words, "Congrats Jacob! Summa Cum Laude class of 2018." The online message box did not like the word "cum," the Latin word for "with." So, instead, the computer stuck in three hyphens. She then filled in a box for special instructions, explaining the Latin word and placed the $70 order. Another family member picked up the cake, with the hyphens. Publix refunded her money and gave her a gift card. But, still, no cum.
THIS DAY IN HISTORY
It was this day in 1963 that NBC purchases the rights to broadcast the 1963 AFL championship game for a whopping $963,000. That's the going price for a 30-second commercial today, for a typical, ho-hum NFL game.
WORD OF THE DAY
Comstockery - [kom-STOK-ə-ree] - noun
Definition: Overzealous censorship of anything considered salacious or obscene
Example: Philip Roth was never a fan of comstockery.
WEATHER IN A WORD
Enjoy