OUR TAKE ON THE NEWS IN NEW JERSEY
STATEWIDE - We reported yesterday on a list of the top 10 snootiest towns in New Jersey, based on the unscientific, random posting of an obscure website called "Roadsnacks." Well, whoever is behind that website is now out with a wildly-insulting list of the Top 10 seediest towns in the state, with the highest number of high school dropouts, drug abusers, petty criminals and others who hang out behind the 7-Eleven, smoking weed and throwing empty Bud bottles at the Dumpster. Here are the top three seediest places: Garfield, Gloucester City and, number one, Keansburg, where you can "toss back a Natty Light and suck down another Camel. Many of the folks in Keansburg smell of cheap cigarettes and meth," so says Roadsnacks.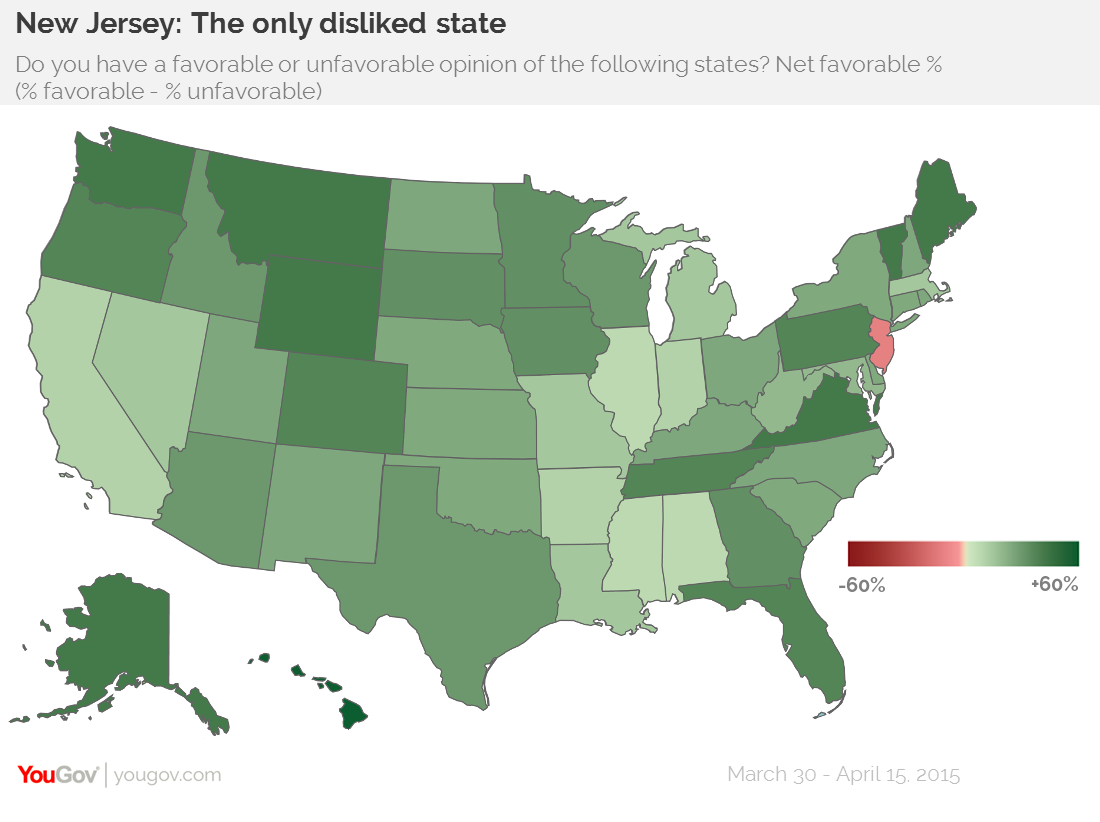 ON THE CAMPAIGN TRAIL - Since this race for governor began, voters have been lulled to sleep by the fact that Phil Murphy has been steadily enjoying double-digit leads in the polls. But Murphy and his scrappy opponent, Lt. Gov. Kim Guadagno, are both quick to note that she is apparently gaining ground. Such news benefits both of them. He can rally his large support network to help prevent complacency. She can argue she has a real shot and encourage more donations from a wary base. In either case, expect much more talk about this campaign "getting really tight!"
MONROE - What is the future of health insurance? Does anyone really know? ObamaCare, TrumpCare, RyanCare, NoCare and all the other "cares" show that our leaders don't really seem to care that health insurance premiums will likely rise double-digits next year because of the uncertainty in this President and the uncertainty in the marketplace. There is at least one place for answers, as the New Jersey Association of Health Underwriters holds its ninth-annual "State of the State in Healthcare" conference this morning in Monroe. Nearly 400 industry professionals and others will attend, as all grasp at clarity and direction in the topsy-turvy world of American health care.
TRENTON - The rockin' stock market is making everyone look like financial geniuses these days, and New Jersey pension officials are among those doing high-fives. NJ Spotlight reports the public employee pension fund investments have generated an impressive 13 percent rate of return during the last fiscal year. So, see? Greed is good. The state was able to make a $377 million pension fund contribution before the end of September. Sure, that quarterly payment is a mere fraction of the amount bean counters say the state should be contributing to the $75 billion pension system. But, hey, did we mention that terrific 13 percent rate of return?
PATERSON - In a city where failure it often its biggest reward, the bus company fined last month for forgetting to drop off a six-year-old student may gain 31 additional bus routes. The Paterson Press reports A-1 Elegant is looking at hundreds of thousands of dollars of additional revenue, following the school board's decision to can its competitor from a mega-lucrative bus contract. That company, US Student, bungled a drop-off in early September, allegedly forgetting to notify school officials when one of its vehicles was in a crash with four students aboard, just three days after leaving a kid on the bus on the very same route. What a mess; but what an opportune time to open a bus company.


IN OTHER IMPORTANT NEWS
CASPER, Wyo.- Aliens are coming to Casper! That, at least, is what a drunk guy told cops when they busted him Monday night. KTWO-AM reports Bryant Johnson - who lives in the year 2048 - apparently traveled back in time to warn us of an alien invasion next year, and to tell us all to flee for for our lives. Fine - so why was he drunk? Well, the aliens filled his body with alcohol, magically making it possible for him to time travel. The man demanded that cops allow him to speak to "the president of the town." He did note he was supposed to be zapped back to 2018, not 2017 - a topic he'll be sure to discuss with his time-traveling cohorts upon his safe return to the future.
THIS DAY IN HISTORY
Happy Birthday to the New Jersey Devils, which played its first hockey game on this day in 1982, tying the Penguins at the Meadowlands. They remain the only professional sports team, we believe, named after Satan.
WORD OF THE DAY
Vituperate - [vye-TOO-puh-rayt] - verb
Definition: to criticize or censure severely or abusively
Example: A new pastime at the White House: Vituperating when there is no more coconut-infused soy milk for coffee.
WEATHER IN A WORD
Summer?