OUR TAKE ON THE NEWS IN NEW JERSEY
STATEWIDE - Well, it is Columbus Day and NJ.com has a fun fact: There are at least 42 monuments to Christopher Columbus in the state. So, how do you celebrate? Or, better yet, do you celebrate? In this era when everyone seems to be scrubbing history, many consider Columbus this cut-throat guy who enslaved scores of natives and led many to die from disease. Yet others are big fans, saying Columbus is one of the first American heroes who should be lauded every October for his brave exploration. No opinion? Then just enjoy the mattress sales.
BACKWOODS - If you listen closely, beyond the din of traffic, airplanes, trains and horns, maybe you will hear "Thwat, Thwat!" in the far distance. That's because bow hunters will be out in full force, beginning at sunrise, for a six-day bear hunt in eight counties. The first three days are reserved for bow hunters. Then, the guys come out with the big guns. There's 11,000 permits available, with up to 2,800 bears out there for the taking. The future of this controversial bear hunt is in question: Lt. Gov. Kim Guadagno says the hunts should continue; but Phil Murphy says no.
ON THE CAMPAIGN TRAIL - Phil Murphy is going to have to tweet like the rest of us, with word that Twitter is taking away his extra 140 characters. You may recall the Guadagno campaign was particularly peeved that Twitter had given Murphy an elevated 280-character count, as part of a supposedly random small test group. Guadagno was still stuck at 140. Now, according to NJ.com, Murphy has been bounced from the special group, back to parity with his opponent, as the social media war for your vote on November 7 heats up. #RealNews
STATEWIDE - It is a federal holiday, akin to a "slow news day," so what do you write about? In the case of NJ 101.5, it's the perfect opportunity to detail which counties have the most road kill. State officials say crews picked up 6,525 deer carcasses last year, an increase of more than 400 from 2015. So, where can you find the best dead animals? The crown goes to Monmouth County, with 999 dead deer, followed by Hunterdon and Somerset counties, with slightly less numbers. If you find a decaying pile of deer not yet tagged for removal, state officials ask you to call: 1-800-POTHOLE.
IN OTHER IMPORTANT NEWS


MANHATTAN, Mont. - Imagine you can be mayor - if you can only convince yourself that you are the best one for the job. Huh? In Manhattan, Montana, Glen Clements was the only person to apply to be a write-in candidate for the position on the November ballot, reports The Bozeman Daily Chronicle.Under Montana law, any other write-in votes won't be counted because Clements is the only registered write-in candidate and no political party wanted the gig. So, it looks like Clements will be leading this town of 1,500 people. He just needs one vote.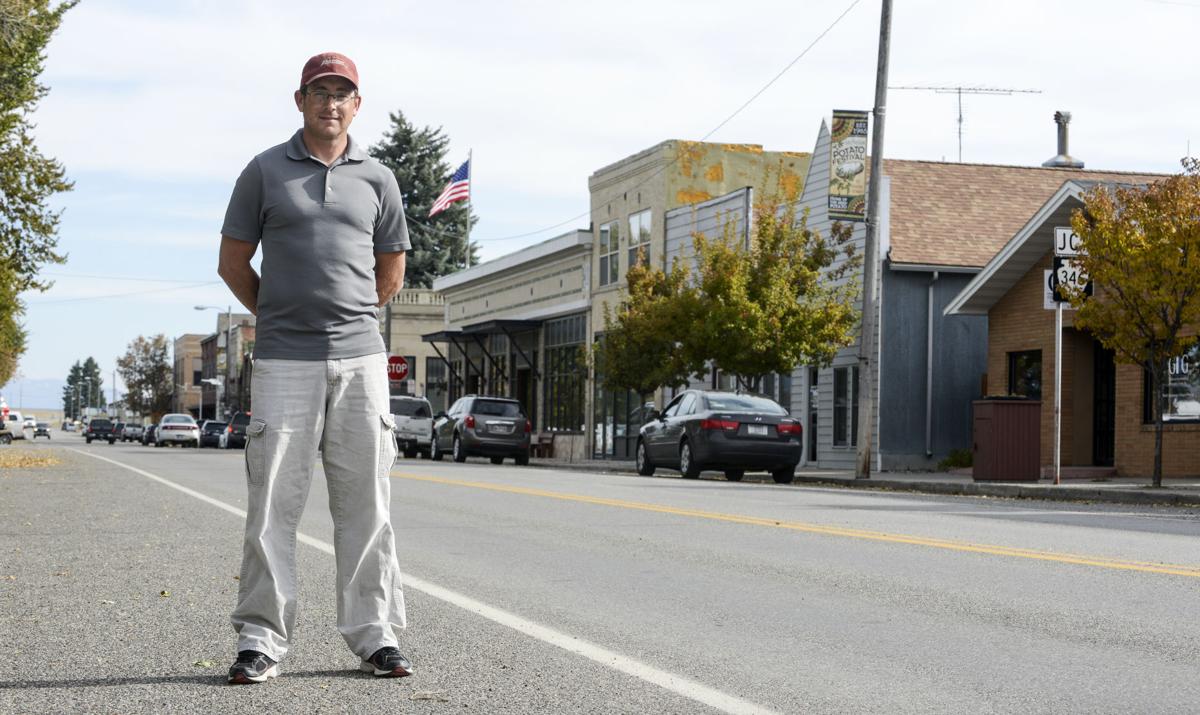 THIS DAY IN HISTORY
It was this day in 2003 that proved anyone can be elected anything, as Arnold Schwareznegger is chosen as the next governor of California.
WORD OF THE DAY
Slake - [SLAYK] - verb
Definition: To satisfy or quench
Example: Will a Manwich slake my humongous craving?
WEATHER IN A WORD ​​​​​​​
Wet