STATEWIDE - In this era of social media, we've all lost our minds. Yes, we freely give away any and all personal information about ourselves, with the desperate hopes of getting a "Like." But even more shocking is what we are doing with our kids, who hide away in the basement to play Fortnite, Minecraft or any other game in which they have free and easy contact with the strangest strangers on the Internet. State lawmakers are begging us all to wake up, announcing the arrests of 24 alleged predators. These people lurk all over these overly popular games, trying to strike up conversation with our precious children. Meanwhile, we keep our clueless heads buried in the latest intrusive app, looking for the funniest photo of a cat. Have we all collectively gone mad? Yes. Yes, we have.
HAMPTON TOWNSHIP - In what should be a big boost for the re-election of Rep. Josh Gottheimer, some of the district's more ignorant voters defaced the home of one of his supporters with swastikas, profanity and racial epithets early Saturday morning, The New York Times reports. You gotta wonder what these crazies were thinking, scrawling "Vote MAGA, Libs suck. Go to CALI Dems." This home was also vandalized with a large swastika painted on the garage door, while bright yellow Weichert real estate signs on an adjacent property were vandalized with swastikas and male genitalia, as was a nearby road sign. Luckily, the idiots left hand prints all over the garage, a fact of immediate interest to the State Police.
STATEWIDE - So, what is the weirdest job in New Jersey? 24/7 Wall Street has the answer: A "Gum Buster." That is someone whose sole purpose on Earth is to scrape the gum from under tables and chairs, as well as off sidewalks, trash cans and anywhere else where people stick their Bubble Yum. And the weirdest job in New York? A fortune cookie writer. And to our friends in Connecticut? Telephone operator.
TRENTON - You know all those mysterious "fees" on the college tuition bill? Well, some state lawmakers want our colleges and universities to come clean on what exactly these fees pay for. Lawmakers say that families seeking financial aid typically factor in tuition, room and board. But then - BOOM - they are hit with hundreds, if not thousands, of dollars in "fees." Now, we are absolutely sure each and every nickel is totally legitimate. But, to help everyone out, how about a handy spreadsheet of each separate line item for prospective students?
HOBOKEN - Really? Voter fraud in Jersey? Well, the feds actually arrested somebody. No kidding. A 55-year-old city woman could get five years in prison and a $250,000 fine for her role in a vote-by-mail bribery scheme during the 2013 election. After telling voters how to fill out mail-in ballots, she supposedly sent them each $50 from a company that "provided (campaign) payroll services." The U.S. Attorney didn't name that company or which candidates she pushed. Mayor Ravi Bhalla tells NJ.com the arrest "proves what we've known for years ... (campaigns) will do anything, including bribing voters, to illegally influence elections in Hoboken." Perhaps elsewhere too. Really.
IN OTHER IMPORTANT NEWS
HOUSTON - State prison officials are trying to find out how donated bananas that got inside a Texas prison somehow included $18 million worth of cocaine. The Texas Department of Criminal Justice says in a Facebook post that the drugs were found in two pallets of bananas that arrived Friday. Besides the generous donation of over-ripe fruit, there were 540 packages of cocaine. Someone clearly slipped up.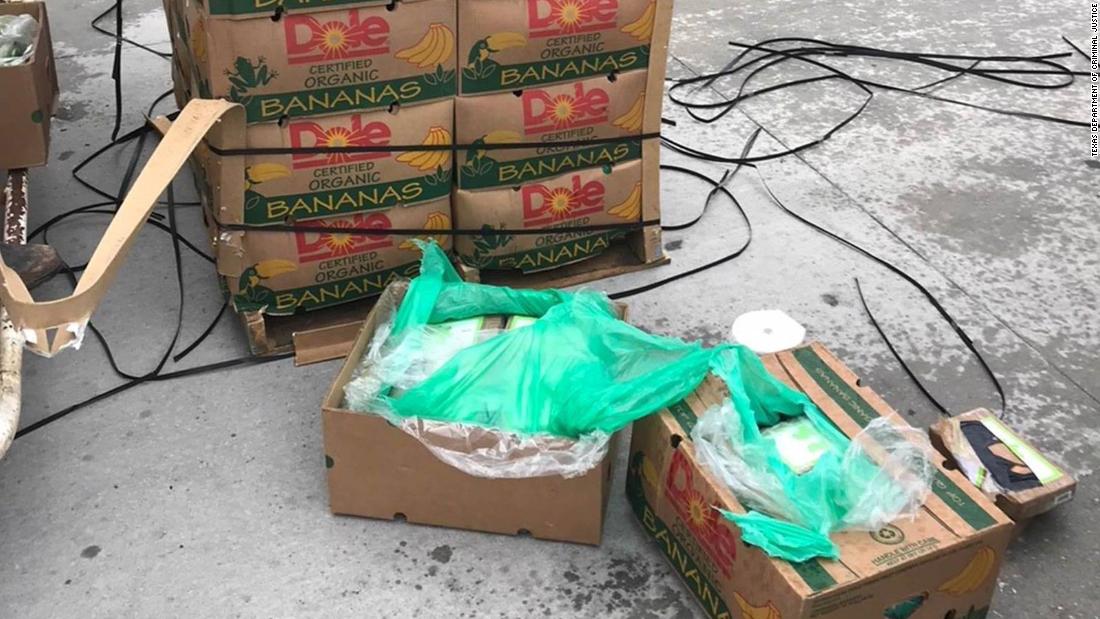 THIS DAY IN HISTORY
Thought it was absolutely nuts to buy gold at a record of $1,300 per ounce on this day in 2010? You are a financial genius. Eight years later, it is selling for $1,197 per ounce.
WORD OF THE DAY
Glade - [GLAYD] - noun
Definition: An open space surrounded by woods
Example: What a beautiful morning to hop around a glade.
WEATHER IN A WORD
Crisp
THE NEW 60
A Jaffe Briefing exclusive
by Andy Landorf & John Colquhoun