NEWARK - In another "only in Newark" story, questions are swirling over yet another land deal. NJ.com is reporting how Newark sold a parcel to its parking authority for just a $1 less than two years ago. Now city officials want to lease it back - for more than $27 million over 30 years. Huh? Here is the deal: The city's parking authority would build a parking deck, retail and offices at 43-67 Green Street. Then, the city would rent storage space for its municipal court, relocate its finance department there and get 258 parking spots. It all begs a terrific question: Why didn't Newark just keep this prime real estate and develop it on its own? "I don't know why we're doing it," says Councilman Carlos Gonzalez. Apparently, this arrangement allows the city to get new offices without repaying bonds, but, instead, paying rent. Still confused.
FREEHOLD - Social media can be fun, informative and (sometimes) entirely inappropriate. Like, say, when you're a juror in a big Monmouth County murder trial. "Sitting on the jury laughing my ass off," is the post appearing on one juror's Facebook page. The woman got bounced off the jury, even after telling Judge Richard English that her 15-year-old sister is to blame for the wisecrack. The trial is now in turmoil. The Asbury Park Press says five other jurors heard about, but did not read, the reckless remark. Now, the defense wants a mistrial for a 21-year-old Neptune City man accused in the 2016 strangling death of a 19-year-old woman during a botched burglary. The judge, who's definitely not LMAO, is to make his decision today.
PENNSVILLE - Drivers miffed at paying a buck more to cross the Delaware Memorial Bridge these days should find some solace. Why? The cash isn't being used to shore up some raided pension fund or other government screw-up. Rather, bumping the toll to $5 will give the Delaware River and Bay Authority the cash it needs to replace suspension cables, repair the bridge deck and - a personal favorite - to upgrade the ship collision protection system. Just the thought of all those barges and tankers not smashing into the bridge towers should help drivers stop grumbling about the extra buck. Some of the money will also go to scraping and repainting the bridge. Luckily, no purple or polka dots. Read more in today's NJ Spotlight.
LINDENWOLD - And in even more South Jersey transportation news, you don't want to miss the grand opportunity to ride the PATCO High-Speed Line train tomorrow morning, from Lindenwold to Center City. That's because - as everyone knows - the very first PATCO train departed in the predawn hours of Feb. 15, 1969, with the temperature hovering at 18 degrees, Philly.com reports. Tomorrow, to mark the big golden anniversary of the 14.2-mile commuter rail line, PATCO will charge passengers 1969 prices from 6 to 11 a.m. Prices will range between 30 and 60 cents, depending on how far you live from Philly. So, grab your favorite Bell Bottoms, scrape together a couple of coins and head on in.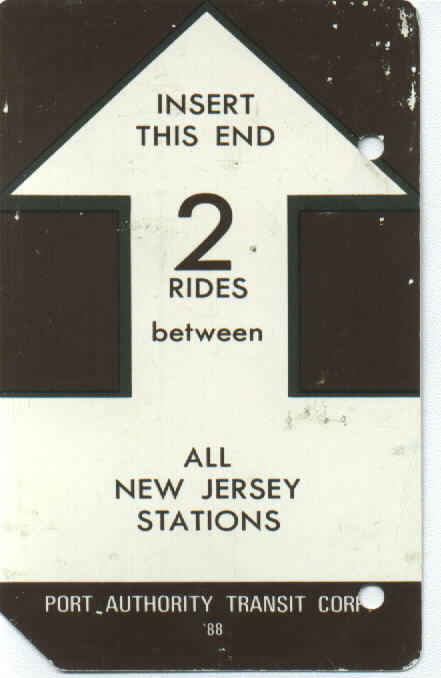 PISCATAWAY - Margaret Thatcher once said, "If you want something said,ask a man; if you want something done, ask a woman." So, assume the late British prime minster would be a huge fan of the beleaguered Sky Blue women's soccer team that Gov. Phil Murphy co-owns. Why? Because First Lady Tammy Murphy is the new "owner representative" in a last-ditch effort to improve "the player experience." Perhaps, no longer will these professional athletes be living in squalor, playing in facilities without showers, and using plastic bags for windows. So far, the team is announcing "upscale apartments and new furnishings," as the First Lady awaits "a climate of success" for the downtrodden team that won just once last season and obviously can't recruit any decent talent. The news headlines have been absolutely horrid for Sky Blue, as questions swirl as to why a multi-millionaire, who happens to be governor, would treat these young women so awfully. Luckily, it's Tammy to the rescue.
IN OTHER IMPORTANT NEWS
PETERSFIELD, England - A moo-ving love story, just in time for Valentine's Day. Reuters is reporting a Tinder-inspired app - called "Tudder" - designed for farmers to mate their cattle. Farmers simply swipe right on cattle that seem, er, hot. Looks aren't everything, as farmers can also check on milk yield and protein content, as well as calving potential. Tudder, it is believed, is the first ever matchmaking app for livestock. Steer clear of imitators; and expect plenty of booty cattle calls. (Yes, we are milking this.)
THIS DAY IN HISTORY
It was this day in 2017 that Chris Christie shared a Valentine's Day lunch with President Trump at the White House. The Big Macs were reported as "divine."
WORD OF THE DAY
Cacophony - [kə-KAH-fə-nee] - noun
Definition: An unpleasant mix of harsh, discordant sounds
Example: His poetry was a cacophony, like the sound of two metal pots being banged together by a deranged orangutan.
WIT OF THE DAY
"I always wanted to be somebody, but now I realize I should have been more specific."

- Lily Tomlin
WEATHER IN A WORD
Love-ly
THE NEW 60
A Jaffe Briefing exclusive
by Andy Landorf & John Colquhoun