TRENTON – New Jersey's lame-duck legislative session, now in its very last days, is delivering all sorts of drama — for political nerds like us, that is. It's got it all: Protests. Deals. Deals gone kaput. Swerves, feints and backtracking. Let's add to the list of down-to-the-wire items a statewide ban on single-use bags that may yet make it to the governor's desk for signing. Or maybe not. "It is not dead yet, but it is on life support,'' one observer noted. Many conservation organizations have made passing the bill a top priority. While state lawmakers have been faffing about, more than 30 municipalities and two counties already have passed bans on plastic bags. No need for paper or plastic at NJ Spotlight.
STATEWIDE – There are so many ingenious thieves out there who could really contribute to society if they could just stay out of jail. Take this 39-year-old guy from Queens who was able to reap thousands of dollars by "skimming" ATM machines all around New Jersey. Of course, he was eventually busted and is now looking at five years in jail and nearly $400,000 in restitution. But, boy, did he have plenty of fun installing equipment in ATMs that read customers' card numbers, account numbers and access codes. The handy-dandy info was quickly converted into counterfeit ATM cards, allowing for cash windfalls. Call it "Bank Robbery: 21st Century Style." This guy, and 11 other apparently super-smart people, were all caught in a sting. Again, one must ponder: can't their talents be used elsewhere?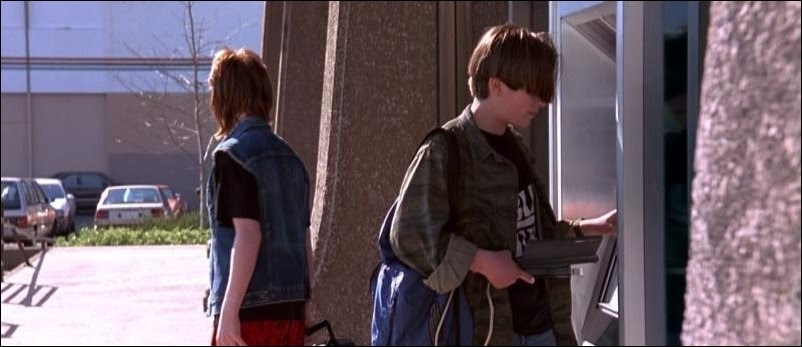 WILDWOOD – No matter who happens to be President of the United States, it's a huge honor when a POTUS swings into town. Better than that, it's a huge off-season windfall for businesses in a seashore resort like Wildwood. Perhaps, that's why newly-minted Mayor Pete Byron, a Democrat, tells NJ101.5 that he's jazzed about President Trump's upcoming rally for infamous Democratic turncoat, Rep. Jeff Van Drew. Loyalties aside, Byron says: "We should just bask in this opportunity," noting this is the first-ever visit to Wildwood by a sitting president. The mayor expects POTUS to pack his town's 7,400-seat Convention Hall with card-carrying Republicans, plus bring scores of protesters, all carrying cash and credit cards. And, we can only presume, local businesses are working overtime to slap MAGA stickers on whatever is left over on the bargain racks.
BRIEFING BREATHER: It has never rained in Calama, a town in the Atacama Desert of Chile.
MILLBURN – Here's a lofty New Year's resolution: Become New Jersey's wealthiest person for 2020. Accomplishing that goal, of course, requires the need to gin up your net worth north by $6.1 billion or so to eclipse John Overdeck's bank account. Forbes Magazine named this 50-year-old hedge fund magnate from Millburn as the Garden State's richest person for 2019. Unlike New York State's top guy, Michael Bloomberg, ours is not a household name. And, although Overdeck is wealthier than New York City's former mayor by a few hundred million dollars, he's not blowing millions to run for president. Or, at least, not yet.
IN OTHER IMPORTANT NEWS
CYPRESS, TX – There's more wildly wealthy news. This time, it's an 8-year-old who raked in $26 million last year with his very own, wildly popular YouTube channel. Forbes named pint-size Ryan Kaji, the precocious host of "Ryan's World," as YouTube's highest earner, with 22.9 million subscribers watching him review new toys and do science experiments at his kitchen table. It's $4 million more than Ryan took home in 2018, with income from sponsored content, ads, merchandise sales and personal appearances. The lesson here: If you've got a cute, chatty kid, you may never work another day in your life. But, for the moment, keep your day job.


KENTON COUNTY, KY – Lots of K-Y in KY, as a family court judge in Kentucky is accused of having a threesome on the job with her boyfriend (a pastor) and a staffer. The state's Judicial Conduct Commission says the Halls of Justice looked more like a 1970s-era swinger's party under Kenton County Judge Dawn Gentry, hitting her with nine charges and a paid suspension, the Louisville Courier-Journal reports. There's accusations of trysts, sexual favors, and rampant alcohol use - all on the job in family court. This would be a good time to crack a joke about the judge dropping her briefs... (oops, too late) There are much more serious corruption allegations, too, including that Gentry rewarded and punished county employees based on contributions to her re-election fund, and even solicited sexual favors from an attorney on her docket. Now she goes in front of a hard judge.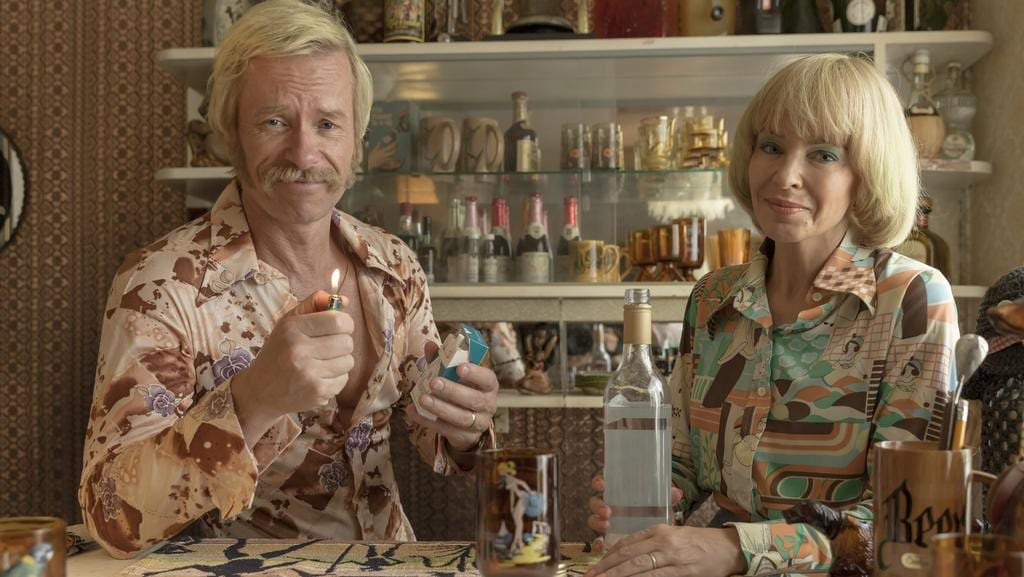 LAS VEGAS – A local man has taken "self-serve" to a whole new level, building his very own gas station in his backyard. Firefighters are sharing Facebook photos of a really odd discovery – a pair of large fuel tanks and a gas pump sitting behind the man's fence. It seems the hose was long enough to provide "curbside fill-ups," for this guy and perhaps anyone else who needs some quick service without the annoying lines at Exxon. City firefighters were not amused, saying such a makeshift operation was "not only illegal in the city, it is a hazard to neighbors & first responders who may respond there for an emergency, like a fire." This resident is looking at plenty of environmental fines, especially if any of his gas leaked into the ground. The nozzle is now turned off, but at least passing motorists will stop pulling over to buy cigarettes and use the bathroom.
THIS DAY IN HISTORY
It was this day in 1967 that the Vietnam War became even less popular, as President Johnson suggested a 6% increase in personal and corporate income taxes to fund two more years of senseless war.
WORD OF THE DAY
Foible – [FOY-bəl] – noun
Definition: A minor flaw or shortcoming in character or behavior
Example: My wife discovered some new foibles of which I was unaware.
WIT OF THE DAY
"Human kindness has never weakened the stamina or softened the fiber of a free people. A nation does not have to be cruel to be tough."
― Franklin Delano Roosevelt
TODAY'S TRUMPISM
"I think if this country gets any kinder or gentler, it's literally going to cease to exist."
- Donald J. Trump
WEATHER IN A WORD
Warming
THE NEW 60
A Jaffe Briefing Exclusive
by Andy Landorf & John Colquhoun