MANTUA - Ever hear of the Wenonah Police Department? Neither did we, but it doesn't really matter because it no longer exists. At 12:01 a.m. on June 1, the department officially disbanded, with the 2,200 residents of this speck of a town in Gloucester County now being protected and served by the Mantua Police Department - other cops we've never heard about. It was high time for the Wenonah P.D. to go away, as it seemed to have just one or two cops more than Mayberry P.D. (If you can consider Barney Fife an actual crime fighter.) This is all a smart and obvious shared services agreement between two small towns in the middle of nowhere, with the hopes of saving some cold, hard cash for taxpayers. So, RIP, Wenonah P.D.
STATEWIDE - NJ.com crunched some numbers, and is reporting on some common knowledge in New Jersey: Many of us use a big chunk of our paycheck to fund the public schools. Feel free to use this nifty database to learn how your town fares. The absolute worst, it was discovered, is Lodi, where nearly 12 percent of the average paycheck is sent to the local schools. That's followed by New Brunswick, Montclair, Prospect Park and Highland Park. It is not that the school taxes are particularly high in these towns; it's just that many people are not high wage-earners, forcing them to feel a huge squeeze.
MENDHAM - Need a good lawyer? Someone politically connected who has gone toe-to-toe with some of the nation's most formidable opponents? Look no further than Chris Christie, Esq., who has opened a law office in his hometown, the Record reports. With some heavy connections among the Republican elite and within the White House, expect our former governor's cell phone to be continually ringing. Yes, Christie will soon be earning wheelbarrows of cash, with Rudy Guiliani claiming he has already sent some clients knocking. Like Christie or not, he's the type of guy you would rather have on your side. Just be prepared to pay dearly for the hourly service.
METUCHEN - A fleet of Kermit the Frog-colored bicycles will soon be popping up in this so-called "Brainy Boro," as local officials encourage more people to pedal, not drive. Metuchen is the second traffic-plagued New Jersey town, behind Plainfield, to partner with California-based "LimeBike," on this green, bike-sharing initiative to reduce traffic. The sturdy, bright lime two-wheelers can be unlocked and paid for through a smart phone app, and Mayor Jonathan Busch tells the Home News Tribune that the program isn't costing taxpayers a dime, magically. Sometimes, going green makes more sense than spending green.
DOWN THE AISLE - It sounds cheesy, and maybe messy too. But, some saucy brides may drool over an edible "pizza bouquet" to spice up their weddings. So, Morristown-based Villa Restaurant Group is offering a limited number of lucky couples - who strap on the ol' ball-and-chain before Sept. 30 - chances to win pizza bouquets and boutonnieres (or two of either) made of fresh mozzarella and red sauce. NJ 101.5 says newlyweds-to-be must enter online, or at one of seven the Villa Italian Kitchens across New Jersey, before Friday (June 15). Single ladies attending winners' receptions may want to avoid the bouquet-toss.


DUMONT - There's a beautiful little story from this town, where a former special education teacher has donated $1 million to the Bergen County school district. Genevieve Via Cava died in 2011. Beginning in the 2019-20 school year, one special education student each year will get a $25,000 scholarship to pursue college or trade school. A wonderful legacy for a special ed teacher, who is still giving her kids a boost to compete.
IN OTHER IMPORTANT NEWS
IN THE DRIVEWAY - Little tykes peddling cold lemonade at sidewalk stands just screams summertime. But, some Scrooge-like municipal officials, including a few in New Jersey, are cracking down on these enterprising youngsters, saying you are never to young to be forced to buy municipal permits. Now, kids have a champion: Chicago-based Country Time Lemonade just created "Legal-Ade," a $60,000 defense fund to cover their permit fees and fines up to $300. To get Country Time's help, parents must upload an image of the fine or permit, with a statement from their child. Sounds like sweet, sweet justice.
THIS DAY IN HISTORY
It was this day in 2015 that Dick Costello, CEO of Twitter, quits following poor first quarter results. It is widely assumed the resignation letter was less than 140 characters.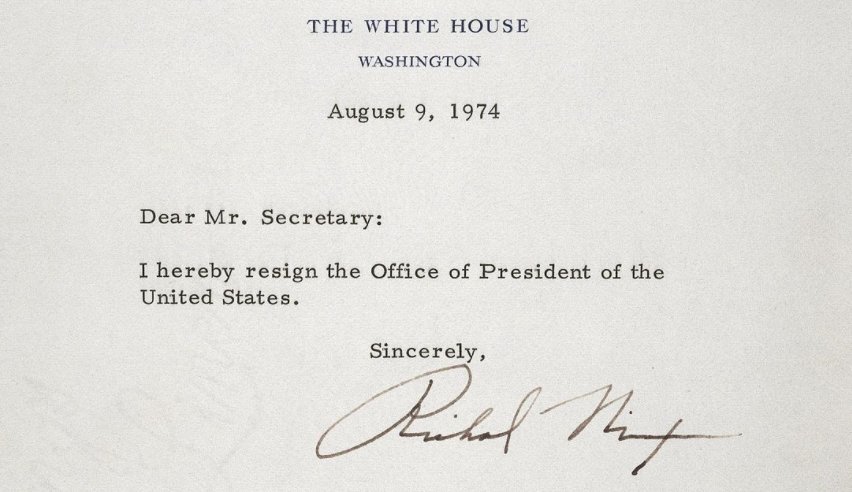 WORD OF THE DAY
Roseate - [ROH-zee-ət] - verb
Definition: Resembling a rose, especially in color
Example: After striking out for the fourth time in slow-pitch, over-50 softball, my cheeks had a roseate hue.
WEATHER IN A WORD
Brightening