TOTOWA - One poll worker arriving to work yesterday morning really made an entrance, driving her car through a fire station being used as a polling site, News 12 reports. The woman got confused between the gas and the brake - as can happen - as she pulled into the lot of the Totowa Fire Rescue 4 station to report to work at 5:15 a.m. She declined to go to the hospital; and its unclear if she fulfilled her day of duty at the polls. No report if any of the coffee or donuts were disturbed in the crash.
TRENTON - One New Jersey GOP incumbent learned in yesterday's primary elections that "MAGA" doesn't always mean "Make America Great Again." Sometimes (like yesterday in the 8th Legislative District), it can mean "Make Assemblyman Go Away." NJ Spotlight reports on New Jersey's primary results which were, honestly, a snoozer except in the 8th. There, Republicans suspected Assemblyman Joe Howarth was going to bolt to the Democrats, so they kept him off the party ticket. That led him to go full-on MAGA in his attempt to keep his seat. He lost. NJ Spotlight has the recap.
TRENTON - New Jersey voters OK'd the state to borrow $125 million to build and expand libraries statewide in 2017. But many librarians are now shaking their heads, as they say "Shhh," as it will probably be a couple of years before any of this cash is spent. NJ 101.5 reports there seems to be some foot-dragging in Trenton to issue rules for the competitive grants, with promises that the grant applications should finally be out by the end of the year. Then the wheels of bureaucracy will slowly churn, as a committee will review the applications next year, with recommendations to the state librarian, who will then forward the approved list to the Thomas Edison State University president, who (sigh) will then send it all to the Legislature, which has final say in all this. Hopefully, we will still be using books by the time these libraries are built.
BLOOMFIELD - It seemed - at least by this restaurant owner - as a simple "Help Wanted" flyer on his front door. But when the owner of NY Gyro King on Bloomfield Avenue announced in April that the job was for "males only," it prompted backlash through social media and news coverage across the country. No question his flyer got some attention, and it is still somehow in the news this morning. NJ.com reports this small business owner has settled a complaint from the Attorney General's Office. He must pay $1,000, implement an anti-discrimination policy and complete employee training. Call it a well-learned lesson.
GLASSBORO - College isn't all fun and frolic, no matter what it says in the brochure. Rowan University has been able to secure $3 million from a Pennsauken businessman, funding therapy dogs to regularly visit the campus. The hope is that these pooches will reduce stress and homesickness among students, with up to five certified therapy dogs wagging their way through the Glassboro campus five days a week. NJ.com reports there will also be visits with veterans, children on the autism spectrum, the office of social justice and the athletics teams.
IN OTHER IMPORTANT NEWS


CUTTYHUNK ISLAND, Mass. - Every single graduate deserves a decent commencement speaker, and that includes the single graduating student on a tiny Massachusetts island. Actress and comedian Jenny Slate (of SNL fame) will be addressing the Class of 2019 at Cuttyhunk Elementary School, a one-room schoolhouse that has a year-round population of around 12. Slate's audience will be Gwen Lynch, this year's lone graduate of the school that goes up to 8th grade. The Cape Cod Times notes the school has also attracted some other prominent speakers, such as Astronaut Cady Coleman who spoke at the graduation of Gwen's brother, Carter, last year. Plenty of great seats are always available for this commencement.
THIS DAY IN HISTORY
Perhaps this day in 1888 was not the best one for President Grover Cleveland, who blocked a war widow from getting her husband's pension. Because the soldier suffered from insanity, stemming from his Civil War battles, he killed himself. But since the widow could not prove his death was related to military service, no pension for her.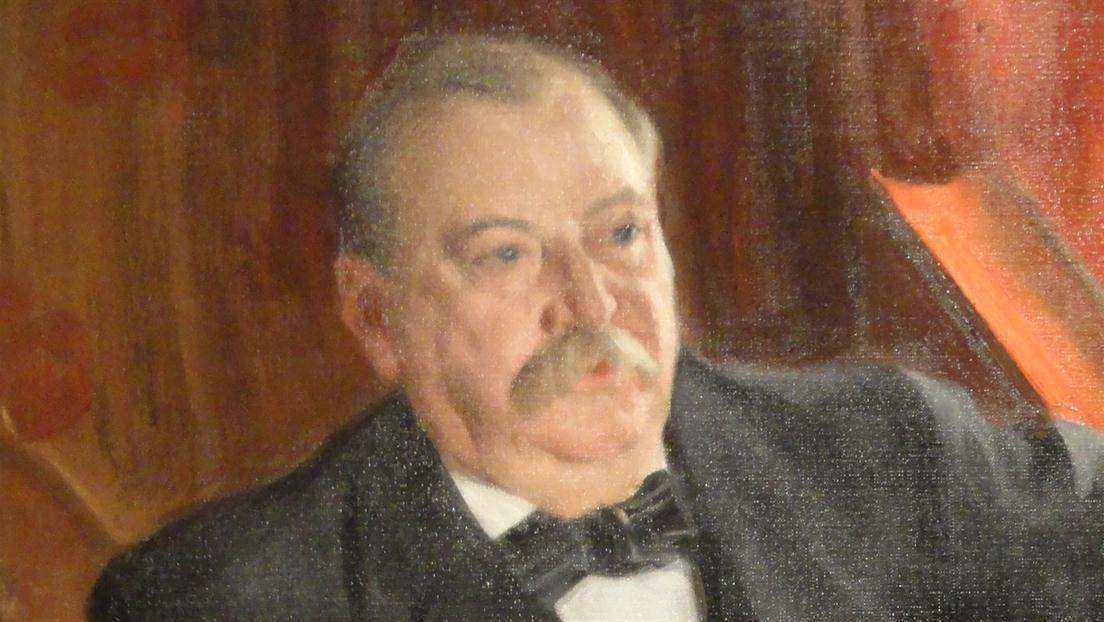 WORD OF THE DAY
Notabilia - [noh-tə-BEEL-ee-ə] - adjective
Definition: Matters, events, or items worthy of note.
Example: This issue of the Jaffe Briefing talks about MAGA, dead presidents, therapy dogs, poll workers, weather and other notabilia.
WIT OF THE DAY
"Thankfully, persistence is a great substitute for talent."


- Steve Martin
WEATHER IN A WORD
Humid
THE NEW 60
A Jaffe Briefing Exclusive
by Andy Landorf & John Colquhoun