PRINCETON - Princeton's all-male acappella group, the Tigertones, is apparently off-key in this era of #MeToo. And that's why it is no longer performing the song "Kiss The Girl" from Disney's "The Little Mermaid." You may recall that Prince Eric sang the song in the 1989 cartoon, when Ariel's voice has been taken away, making her unable to grant verbal consent for a kiss. A Princeton student wrote a letter to the Daily Princetonian, asking the Tigertones to quit it. The student writes: "The song launches a heteronormative attack on women's right to oppose the romantic and sexual liberties taken by men, further inundating the listener with themes of toxic masculinity." The Tigertones have taken the song out of its active repertoire until the group can figure a way to make it "comfortable and enjoyable" for all involved.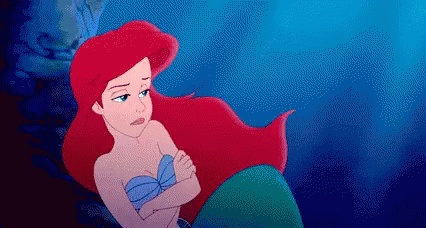 LAWRENCE - America's longest-serving poll worker, 97-year-old Laura Wooten, has not missed one Election Day since first volunteering in 1939. She tells NBC News: "Democracy is just a beautiful thing ... elections matter, voting matters," advising complainers upset by those in office to "just go vote." Wooten's unparalleled service earned her accolades from Princeton University, where she's still a part-time cafeteria aide; from Gov. Phil Murphy, the state Senate, the NAACP and the League of Women Voters. So, what's next? Wooten says, "God willing, I'll be right there at the Lawrence Road firehouse ... helping out at the polls in 2019 and 2020." Be sure to thank her as she hands you an "I Voted!" sticker. And ask her to recall what a typical FDR voter was like.
TRENTON - There's a national scandal over a backlog of untested rape kits across the country. New Jersey, of course, has its own problem with the kits. Nobody's 100 percent sure yet, but it appears the issue in the Garden State is a "data gap," rather than a scandalous failure to test. Apparently, up to 1,500 kits are collected here every year but nobody seems to know where they end up after that - how many are sent to labs for testing, or why some are tested and others not. That's why lawmakers want the attorney general's office to survey every law enforcement agency in the state to find out what is happening with all the kits under their control. Read it all in NJ Spotlight.
PATERSON - The Silk City sure knows how to welcome fame: jacking up fees for TV and movie crews coming here on-location. Sure, its gritty, authentic streetscapes are hot properties with 20 production crews shooting scenes in the past year. And, sure, the current $100 permit fee is low, even with $1,000 added for police security. Mayor Andre Sayegh only began talking about higher fees this week as an upcoming NBC drama, "The Enemy Within," filmed scenes within eyeshot of City Hall. The Paterson Press says the mayor may be ready to unveil all the new, exciting rates next week, an idea Council President Maritza Davila likes: "Come on, we're talking about NBC. They're coming here with money." Perhaps city officials will offer discounts to whoever lets them make cameo appearances, like on our newly suggested series: "Jersey Shakedown."
WANTAGE - Ever get that eerie feeling you're being watched? Turns out it was not so strange as a Sussex County family found a hidden "spy camera" in their bathroom. It captured video of family members - including a minor - naked in the shower. (Ew.) State Police have charged a 47-year-old Vernon electrician with planting the device while making renovations to the family's bathroom. Detectives tell the New Jersey Herald they found spy-cam videos in the electrician's home and say he confessed to using them for "sexual gratification." This guy is now looking at 25 years in prison on multiple invasion-of-privacy and child endangerment charges. Silver lining: there are plenty of security cameras in prison.


HACKENSACK - Chuckle, chuckle. Snort, snort. Pranksters were able to crack into a flashing video sign on Route 80 in Hackensack on Sunday, at Exit 65. They changed the message, offering motorists the "best" oral sex and a 201 phone number. Of course, the video was immediately up on Facebook and you can now see it on NJ.com. Unamused state transportation officials contacted the sign vendor, who quickly made the change and was ordered to secure the remainder of its electronic signs from these hackers, likely still rolling on the floor.
ON THE CAMPAIGN TRAIL - Had a chance to hear the Jaffe Briefing Podcast this week? We welcome two suburban moms to our podcast studio, talking about how their steady grassroots advocacy booted a Republican congressman from the 7th Congressional District and helped flip the 11th Congressional District to Democrat for the first time in decades. Never underestimate smart, ticked-off people who know how to use strong messaging, public rallies and social media to affect change at the highest levels of power. Listen to their inspiring story here.
IN OTHER IMPORTANT NEWS
BOSTON - A very embarrassed Dorchester Historical Society keeps apologizing for its dumb holiday slogan: "We're Dreaming of a White Dorchester." Dorchester is historically a Puritan white neighborhood, but is now a six-mile stretch where two out of three residents are African-American. Local history buffs, now apparently making their own history, thought such a slogan would be a terrific way to entice people to its holiday open house, as it sent out printed invites to apparently everyone, the Boston Globe reports. The Boston mayor was quick to dismiss the slogan as "an honest mistake" by a small non-profit who clearly wasn't thinking straight.
THIS DAY IN HISTORY
It was this day in 1920 that the pro football playoff game between the Akron Pros and the Buffalo Prospects ended in a boring, scoreless tie. So, the big title was in question.
Because Jaffe Briefing readers always demand more, here it is: Since there was no playoff system until 1932, a special meeting was held to determine the 1920 champs. Each team that showed up had a vote to determine the champions. Buffalo stated that it should win because it amassed more wins and were not beaten by the Akron Pros. Since the Akron Pros had a 1.000 winning percentage, however, the team was awarded the Brunswick-Balke Collender Cup on April 30, 1921.
WIT OF THE DAY
"I plan to put something back into society, and not at the head table, not always in the glamour, certainly not with a lot of news attention."

- President George Bush
WORD OF THE DAY
Adust - [ə-DUST] - adjective
Definition: Scorched or burned
Example: There is an adust landscape of half-burned wood in my fireplace.
WEATHER IN A WORD
Blustery
THE NEW 60
A Jaffe Briefing exclusive
by Andy Landorf & John Colquhoun