WHO'S ASKIN'? - Bada bing. Bada boom. "The Sopranos" are back. Casting has begun for a big screen prequel to the hit HBO series that brought Jersey-grown wiseguys into America's households. The late James Gandolfini's son, Michael, 19, is to play a younger version of mob boss "Tony Soprano," the role his dad made famous. Anybody who knows the plot behind the set-to-be-released "The Many Saints of Newark," has sworn "omertà" (the mob's code of silence). But Sopranos creator David Chase tells Deadline the feature film explores Tony Soprano's childhood in Down Neck against the backdrop of Newark's 1960s racial tensions and the rise of Tony's gangland crew. Just when we thought we were out ... they pull us back in.
NEWARK - Gov. Phil Murphy hopped on Newark's AirTrain monorailyesterday on his way to unveil a grand plan of replacing it with something new, shiny, and functional. The current system appears held together by odd bungee cords, straps and pulleys, and lubricated with the tears of travelers who've missed their planes over the years. The governor was late to his own announcement, and - yes - he blamed an AirTrain delay. He's calling for a $2.1 billion do-over for the little monorail that could (break down) and, despite no plan for financing it, signaled his confidence that the Port Authority - which has responsibility for the system - will cough up the cash. "Eleven million riders a year on this system, they deserve more than a 'bubblegum and duct-tape approach' for meeting their flights," Murphy said. NJ Spotlight is on-time with a report.
ON THE CAMPAIGN TRAIL - "Run, Cory, run!" That's the message Sen. Cory Booker got from Jimmy Carter after attending Sunday services at the former president's Baptist church in Plains, Ga. The Atlanta Constitution-Journal says Booker posted a social media video of Carter saying: "I'm very glad to have you here this morning, and I hope you come back," adding "and I hope you run for president." Booker, among the gaggle of White House hopefuls, was on a PR swing through Georgia when he made the customary pilgrimage to visit Carter, 94, who actually looks older than Bernie Sanders, if that's possible.
NEWARK - Even with this government shutdown, it's good to know that someone is keeping a close eye on the local airport. Flight arrivals last night were briefly suspended at Newark when a drone was spotted over Teterboro Airport and flew within 30 feet of a commercial plane, CBS reports. At about 5 p.m., whoever is still working at the Federal Aviation Administration heard from a pilot headed to Newark that this unmanned aircraft almost nipped his right wing. Smartly, arriving flights were held off until there were no more reports of this mysterious drone. Amazingly, this didn't completely mess up arrival/departure times. Drones, by the way, are banned within five miles of an airport. FYI.
YOUR WALLET - You may recall that President Trump ordered 30,000 IRS workers back to the office last week to begin processing 2018 tax returns. Yet, because they aren't getting paid, there've been hundreds who have opted not to show up, the Washington Post reports. To avoid work, IRS staff are complaining to their bosses of "financial hardship" and are getting waivers. Union leaders tell the newspaper that these absences will surge as more and more employees claim this hardship, as opposed to being forced to clock in for no pay. Amazing to see federal workers being treated like Trump casino vendors.
IN OTHER IMPORTANT NEWS


MADISON, Wis. - Don't mess with my Superman, my Smurfs or my Spidey. That was the message from a drunk 34-year-old husband who returned at 10 p.m. Sunday and thought his wife messed with his precious toy action figures, WBAY reports. Madison cops say the guy went berserk, and took an axe to the family's television, laptop and car. He hit the windshield so hard that the axe became wedged, police said, fortunate for other items in the house that would have been hacked next. Hoping his wife axes for a divorce.
BROOKLYN - Subway riders got a memorable show for their $2.75 fare on the Q train. Police are looking for an out-of-hand straphanger who laid down on a subway seat and masturbated for all to see on Monday. Once, uh, "satisfied" with his performance, the happy passenger wiped his hand on a pole and lit a cigarette before leaving the train at the Church Avenue station. The New York Post says cellphone videos from stunned witnesses show a man in his 50s, with gray sweatpants, a blue hoodie, a black jacket and no upcoming dates with another human being.
THIS DAY IN HISTORY
It was this day in 2015 that two Houston men stole an iPad and then used the device to take selfies with all the cash they also took from the victim. Unfortunately, they didn't know the photos were instantly uploaded to the owner's iCloud account and, then, forwarded to police.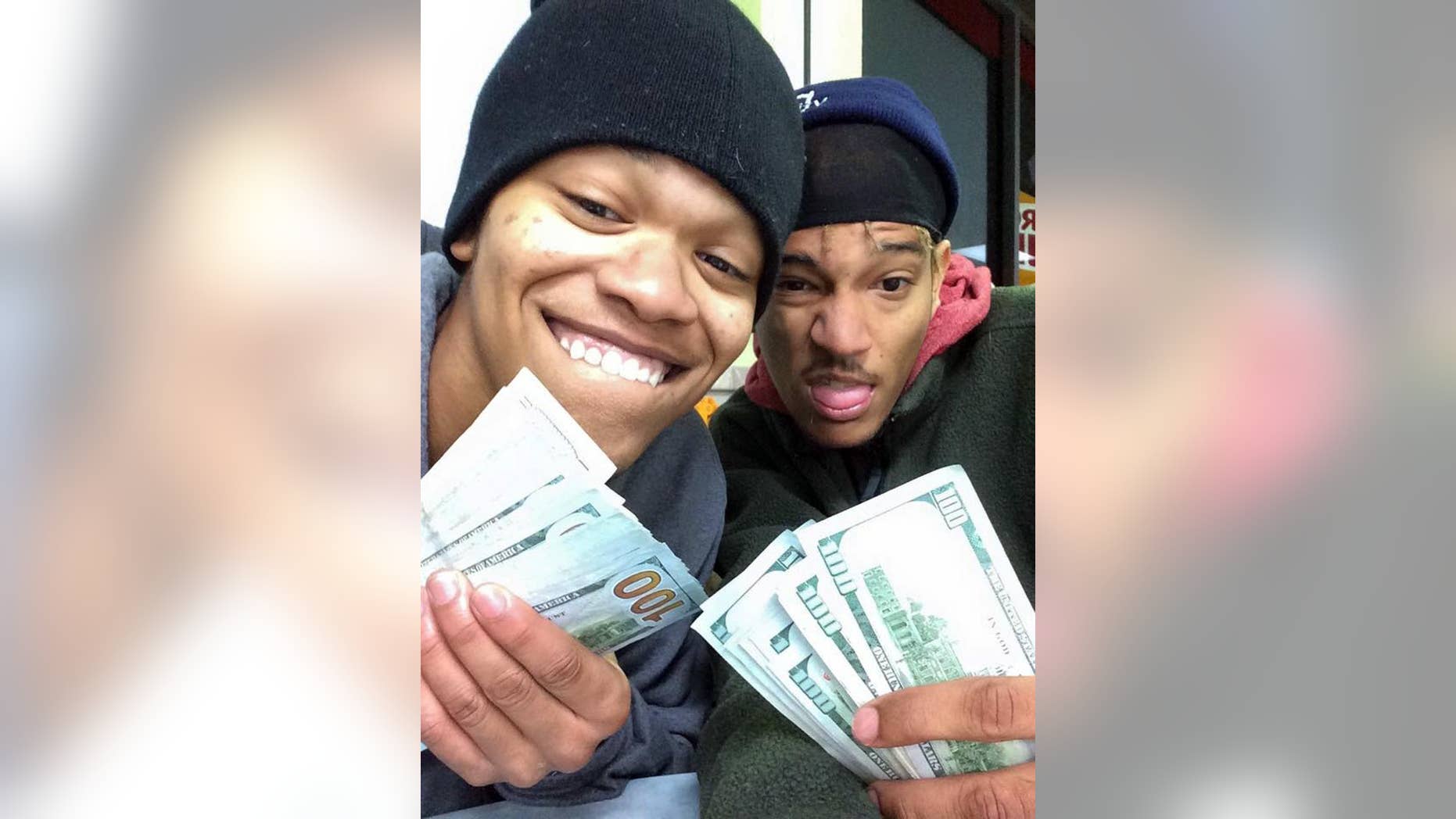 WORD OF THE DAY
Betwixt - [bə-TWIKST] - adverb
Definition: Between
Example: I'm currently betwixt meals.
WIT OF THE DAY
"There's no such thing as a bad beer. Some just taste better than others."

- Billy Carter



WEATHER IN A WORD
Clouds
THE NEW 60
A Jaffe Briefing exclusive
by Andy Landorf & John Colquhoun