CAPE MAY - Call it a slow news day, nationwide, as the story of a lost dog somehow hit all the news wires. The pug named "Bean" escaped its owner's rental house over the weekend and wandered around backyards before police scooped it up on New Jersey Avenue. Cape May cops, likely not overrun with rampant crime from the bed-and-breakfast set, had plenty of time to post the pug's mugshot and time in a jail cell on "trespassing" charges. Funny pics were posted on Facebook, generating 5,000 shares within 24 hours. The pug, after a ruff night in jail, was quickly reunited with a grateful family from Maryland, never knowing the Associated Press would make this a national story.
SEASIDE HEIGHTS - When you sit on the beach, there's minimal chance you will be speared by a high-speed flying projectile. But Seaside Heights was the windiest place in New Jersey yesterday, with 28 mph gusts, prompting one beach umbrella to dislodge from the sand and fly across the beach at Hiering Avenue, NJ 101.5 reports. That umbrella went right through the right ankle of a 67-year-old tourist from London. Firefighters needed a bolt cutter to separate the pole from the umbrella frame so they could get her to the hospital. No clue if she was refunded for her $8 beach tag.
BAYONNE - It was a big mistake to burglarize this senior citizen's home. The snoozing 71-year-old man awoke to find a teenager rummaging through the stuff in his living room. The feisty senior chased this whippersnapper through his West 51st Street home, slapped him around, and tore off the teenager's t-shirt. Police told the Jersey Journal that the teen, who lost a sneaker in the scuffle, fled with a pair of the senior's pants, with $400 in a pocket. When cops arrested the shirtless 17-year-old in another apartment on the same street, he was wearing that tenant's slippers. They found the missing trousers, but no cash. The teen faces burglary, robbery, and theft charges. He's hopefully looking at countless hours of community service at the senior center on Avenue B.
BEDMINSTER - This weekend, don't be surprised to catch Vladimir Putin sipping a latte with justice nominee Brent Kavanaugh at the local Starbucks. It could mean only one thing: Donald Trump is yet again back in New Jersey, visiting his golf course and wreaking security havoc in our skies and on our roads. There will be flight restrictions on Friday, once again, around Newark Liberty International Airport and Morristown Airport, awaiting Air Force One and perhaps some high-flying dignitaries excited to visit Somerset County. Sigh. We hear Mar-a-Lago is wonderful this time of year.
IN OTHER IMPORTANT NEWS


FORT SMITH, Ark. - Teens are finally kicking off their Sunday shoes, after city officials mercifully repealed a 1953 ordinance that blocked public dancing on Sundays. Commonly known as the "Footloose" ordinance, nicknamed for the 1984 flick starring Kevin Bacon, city officials said it was time to repeal the woefully antiquated law. This ordinance evolved when Arkansas officials banned a whole bunch of stuff on Sundays, forcing stores to close and banning most people from working, playing sports or hunting, to mark the holy day. "Dancing greatly endangers the public health, safety and welfare," former Mayor H.R. Hestand wrote, at the time. City officials can't recall anyone getting arrested or ticketed for busting a move on Sundays, and finally concluded the law was "impeding progress."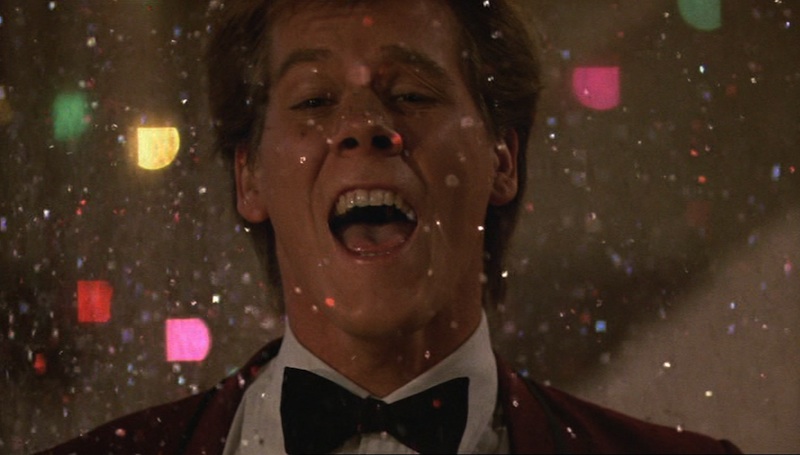 THIS DAY IN HISTORY
It was this day in 1983 that the USFL had its first champion, as the Michigan Panthers defeated the Philadelphia Stars, 24-22. Yeah, like you, we still don't care.
WORD OF THE DAY
Vouchsafe - [vowch-SAYF] - verb
Definition: To grant as a privilege or special favor
Example: I'm vouchsafing your request to eat the last slice.
WEATHER IN A WORD
Lightening
THE NEW 60
a Jaffe Briefing exclusive
by Andy Landorf & John Colquhoun