TRENTON – Let's pile on the idiots serving on the City Council, who still believe using anti-Semitic slurs is perfectly fine. Of course, these council members are getting slammed from all corners for their ignorance, stupidity, insensitivity (add other adjectives here). Let's tell the story, again, for those who may not have seen the reams of ongoing media disbelief: It starts when Council President Kathy McBride said a city attorney was able to "Jew down" the price of a lawsuit settlement, during a closed session. Such a comment should prompt instant outrage from colleagues, right? Nah. Instead, two council colleagues rose to her defense because, hey, what's wrong with some ancient stereotyping among elected officials? Councilman George Muschal tells New Jersey Globe: "You know, it's like a car dealer, they want $5,000, you Jew them down to $4,000. It's nothing vicious. The expression has been said millions of times." Gasp. Then, rather than running for the hills, equally-dumb Councilwoman Robin Vaughn goes on Facebook to explain the real problem here is that people publicized what was said in a "closed session," when apparently you are permitted to be an anti-Semite. "Inappropriate in today's PC culture absolutely, but to Jew someone down is a verb and is not anti-anything or indicative of hating Jewish people," Vaughn wrote… What?
NEW BRUNSWICK – And speaking of loads of fecal matter, what's going on in the waters of the Raritan River? Rutgers University researchers have been doing some testing in the river along New Brunswick, Edison, Piscataway and Sayreville, discovering higher amounts of poop than expected. TAPInto New Brunswick reports this is an obvious concern amongst local officials, with a Facebook Live meeting scheduled on October 17 to figure out what's going on. Meanwhile, the 39th-annual Raritan River Festival and Rubber Duck Race is scheduled for Sunday at noon. No need to bring the duck home.
OFF THE JERSEY SHORE – We're having a whale of a time, thanks to a dramatic rise in humpback whales off New Jersey's 130-mile coast. The most recent sighting came when a father and son caught video last week of a whale breaching the waters off Sea Isle City. A Rutgers marine biologist tells TAPinto New Brunswick our warmer oceans mean more tasty whale treats – like scrumptious krill and tender plankton – are now off our shores. Humpback sightings rose to 272 last year, from five in 2011, with the large ocean mammals now wandering into Raritan Bay, the Arthur Kill and New York Bay. The RU researcher says, "Whales are unpredictable. They can pop up next to you at any moment." Maybe they'll appear at the American Dream mega-mall, along with everything else.
ON THE FARM – It's time to grab your favorite plaid shirt and a piping hot cup of cider. That's because it's the official beginning of New Jersey's "agritourism" season. Time to head west, north and south to find the perfect pumpkin patch, corn maze or hayride. Sure, expect to pay a premium on that cider donut and a bushel of macoun apples. But it is all part of supporting a $80 million business that ensures New Jersey maintains all those great farms and wineries that are our deep, dark secret from those who think the state's version of "agritourism" is tank farms and refineries.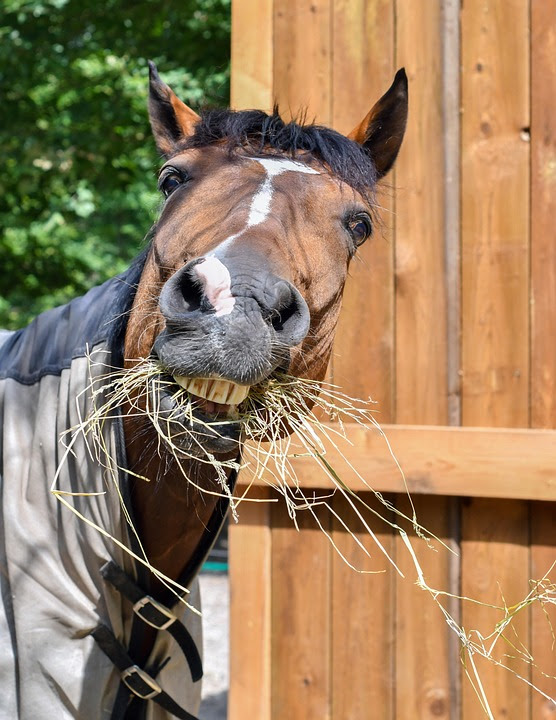 STATEWIDE – Cow's milk? Yes. Almond milk? No. That's the message from Robert Wood Johnson Foundation, which is has issued some basic nutrition suggestions to young parents. No matter what all the advertisements say on television or at the market, young children under five years old should not be guzzling flavored milks, almond, rice and other plant-based milks, sodas and other sugar-sweetened beverages. Instead, says NJ Spotlight, they should drink breast milk or infant formula only for the first six months, followed by cow's milk, water and — eventually — small amounts of unsweetened fruit juice. That should at least get them to middle school, when they go to a friend's house for a sleepover and discover such crap as Mountain Dew. Hey, you tried the best you could.
IN THE MEDIA
WOODBRIDGE – A big victory for NJ Advance Media, first-place winner of 2019's University of Florida Award for Investigative Data Journalism for its 16-month investigation that produced "The Force Report." The media outlet, bringing you such newspapers as The Star-Ledger, created a first-of-its-kind database that lets readers search every use of excessive force by New Jersey's police officers and state troopers from 2012-16. The Online News Association described "The Force Report" as the nation's most comprehensive statewide database of police use of force, an exceptional model for other news media outlets who might miraculously have the spare cash to create something similar.
IN OTHER IMPORTANT NEWS
THE RECORD STORE - Who would have thought that vinyl records would become all the rage in 2019? When many finally threw out Madonna's "Like a Virgin" record in, say, 1990, the record player seemed a dinosaur, quickly on the verge of extinction. But now, for the first time since 1986, vinyl records are on a pace to outsell compact discs among outdated deliverers of your favorite tunes. It seems the audiophiles and hipsters just refuse to let records go. And with streaming services quickly gobbling up market share from compact discs, it may be time to poke around the neighborhood garage sales to own a record player, again. Rejoice, RCA!
THIS DAY IN HISTORY
It was this day in 2016 that two Costco shoppers claim the mega-chain slapped sales tax on toilet paper, even though it is an obvious necessity and not a taxable item, the Recordreports. The Leonia couple, with many, many hours of extra time on their hands, filed a class-action suit, demanding their $6. And they also claim that more than 100,000 other toilet paper customers have also faced a similar fate. Their attorney demanded that Costco issue refunds to all the, er, victims, plus interest. The message to Costco: Squeeze the Charmin, not the customers.
WORD OF THE DAY
Myrmidon – [MƏR-mə-dahn] - noun
Definition: A loyal follower
Example: Do myrmidons of Donald Trump still mention to prospective employers if they are graduates of Trump University?
WIT OF THE DAY
"Leaders are anticipatory thinkers. They consider all consequences of their behaviors before they act."
- Brian Tracy
WEATHER IN A WORD
Gorgeous
THE NEW 60
A Jaffe Briefing Exclusive
by Andy Landorf & John Colquhoun